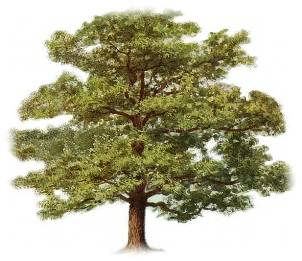 WELCOME to the website of the Raynes Park and West Barnes Residents' Association, designed to inform you of current local issues and to provide a brief history of the local area and the Association. 
Our newly acquired and refurbished Residents' Pavilion at 129 Grand Drive, London, SW20 9LY, is available for hire. Click this link for the booking page. Thanks to a grant from the Big Lottery Fund, the Pavilion now has accessible step-free access.
For regular updates about local issues, news, events and similar, please join us on Facebook or Twitter (see left). 
__________________________________________________________________
Our next Open Meeting will take place at Motspur Park Library, at 7:30 pm, on
Wednesday 15 June 2016 - All Members Welcome
__________________________________________________________________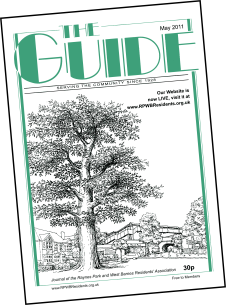 The Association is looking for a new 
Honorary Advertisement Manager
to deal with the advertisers and advertisement copy
for its monthly magazine, 
The Guide.
If you are interested in helping the Association in this way,
please contact Jill Truman here. 
_______________________________________________________________________
Association Open Meeting - 15 June 2016
We are holding the June meeting  open to all members of the Association,  at West Barnes Library in Motspur Park on 15th June.  It will start at 7.30 pm and will finish at the latest by 9.30pm. 
We will begin the meeting with and important discussion from the Chief Executive and the Communications Manager of the Epsom and St Helier University Hospitals NHS Trust. 
They are conducting a review into the long- term future of the hospitals and want to talk to as many local people as possible about the future of these buildings, and the consequences for healthcare locally. This is very important, so do come along. 
Alternatively, if you want to raise an issue or problem with us, or if you just want to hear what's going on in the locality, our Open Meetings will provide you with the opportunity to do so; for instance, you may want to talk about the new policy on parking on pavements, or residents' parking problems in your roads. We always have local Councillors in attendance, so your concerns will certainly be taken up and or advised upon.
Tragic News about Jan Bailey
It is with great sadness that we report to our members that Jan Bailey died suddenly on 3rd May 2016.
Jan had been our Joint Secretary and Minutes Secretary for the past 15 years.  She was was full of physical energy, and thought nothing, for example, of regularly clearing out the Meadowstreet Ditch off Grand Drive collecting rubbish with her bare hands, in order to prevent flooding of the surrounding properties. Jan was bubbly, lively and extrovert, and great fun to be with. 
Jan was also a mine of information about everything that was happening in the area and whomsoever on the Council to approach to get things done. She kept an eye on all the proposed planning applications, and the stage that each one had reached. She could remember exactly what had happened on a traffic scheme proposal in particular, 
Jan knew more about the drains and watercourses in the area (a special concern in Raynes Park and West Barnes because of frequent flooding) than anyone on the Council; and worked closely with the Environment Agency, keeping meticulous records of everything that occurred, and so was able to turn up vital information that would otherwise have been lost to posterity. 
We had twice nominated her for Merton's Sir Cyril Black Award that goes each year to the person who has done most for the community, but without success. 
Jan trained as a professional actress, who could sing and dance, and it was while performing as Cinderella at the Theatre Royal Nottingham (with Mike and Bernie Winters in the cast as a comedy duo), that Jan met her partner, Gordon Stratford, when he was General Manager of Theatre Royal in Plymouth. 
He needed a PA, and she applied for the job, got it, and stayed! 
We shall miss her immensely. She leaves her husband, Gordon, and their family. Our thoughts are with them at this difficult time.
Latest News about the Funeral Arrangements – Updated 15 May
Jan Bailey's funeral has been scheduled for Thursday 26th May. The service will be held at St. Matthews Church (Durham Road) at 11.00 a.m, with a small reception afterwards probably at the Olive Garden, to be confirmed, followed by a family and close friends only woodland burial at Clandon Woods.  
The RP&WBRA will be supplying flowers for the top of the coffin, and donations can be made of bulbs for the plot, or money to Headway; the brain injury association;  the Child Brain Injury Trust; and/or the Dog's Trust, and sent to: Truelove, 254 Martin Way, Morden SM4 4AW, Phone:020 8540 6667.