Local events
AGM - 26 April 2022
Raynes Park & West Barnes Residents' Association
Annual General Meeting
to be held on Tuesday 26th April 2022 at 7.30pm
at Raynes Park Library Hall, SW20 8BA (Aston Road Entrance)
Agenda
1.     Welcome, Announcements, Apologies for Absence
2.     Summary: the work of the Association since March 2019: John Elvidge
3.     Treasurer's Report: John Townsend
4.     Election of Officers: Jill Truman, Hon President
5.     Representatives from the local police force
6.     GUEST SPEAKER: LEONIE COOPER, London Assembly Member for Merton and Wandsworth                                                  
7.     Residents' concerns, ideas, queries – please email in advance at  This email address is being protected from spambots. You need JavaScript enabled to view it.
8.     AOB followed by LIGHT REFRESHMENTS
We look forward to seeing you!
Raynes Park Community Forum - 2022
The Raynes Park Community Forum holds open meetings four times a year, usually in Raynes Park Library. Community Forum meetings are for anyone with an interest in the local area. They are chaired by local councillors. Issues raised are referred to the responsible organisation to follow up and report back on how problems are resolved. The next meetings are planned for: 
Tuesday 22 March 2022 – On Zoom
Thursday 30 June 2022;
Tuesday 20 September 2022;
Wednesday 7 December 2022;
Tuesday 25 April 2023 
All meetings start at 7:15 p.m. 
The agenda and more information are available by clicking here
Martin Way Allotments
 Martin Way Allotments Association 
MAGA tell us that they are having a mega plant sale on Saturday 21st May 2022 from 10.00am to 3.00 pm.  This is a marvellous opportunity to acquire reasonably priced locally produced plants, whilst at the same time supporting a great Allotment Association. 
Raynes Park Library - Events

Click here for the latest news and events taking place at Raynes Park Library.
The Pavilion Club Returns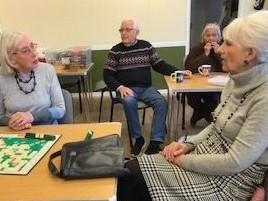 The much-anticipated re-opening of the Pavilion Social Club for over 55s has taken place and is part of a tentative return to the activities, which were enjoyed before the shock of the pandemic. 
Good company, refreshments and activities, such as Scrabble, are as popular (and competitive!) as ever. Why not come and join the fun every Thursday at the Residents' Pavilion, 129 Grand Drive, SW20 9LY, from 2.00pm - 4.00pm? 
The members would also appreciate help with setting up and clearing away – so if you have a little time to spare, do come along! 
To enquire about joining the Pavilion Club, email This email address is being protected from spambots. You need JavaScript enabled to view it.

Once the club is fully up and running again there will be a full programme of invited speakers, outings and events.
A friendly welcome awaits!
West Barnes Library - Latest Events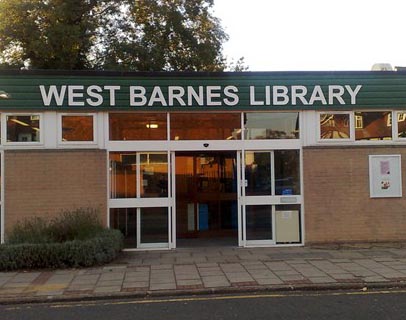 West Barnes Library in Motspur Park
Check out the updated Friends of West Barnes Library website at www.friendsowbl.org.uk. 
Volunteers needed
Can you spare a couple of hours occasionally? West Barnes Library urgently needs more volunteers to help at a range of levels to assist staff. You could be helping keep the library open for the people of Motspur Park. Training will be given. For details and to apply, please ask at the counter. 
The FoWBL Events team are looking for volunteers to organise events and to come up with some new ideas.   If you are interested in helping please contact the Friends at This email address is being protected from spambots. You need JavaScript enabled to view it. or www.friendsowbl.org.uk
Up-Coming Events 
Click here to link to the latest Monthly Activities
Click here for the latest West Barnes Library Newsletter
Thames Water Flooding Roadshow - 12 Jan 2022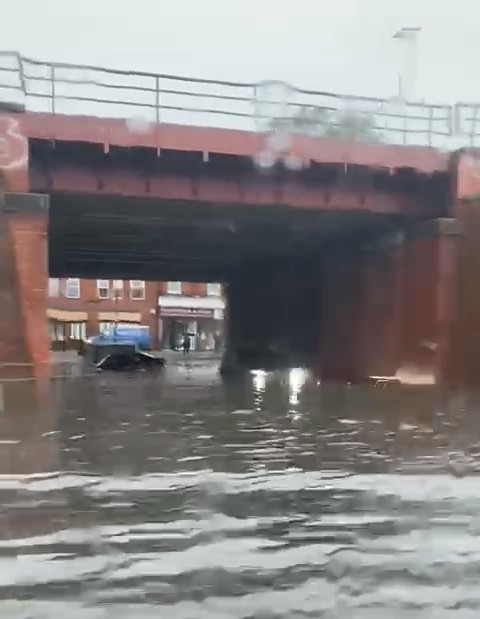 Although at very short notice, we have heard that Thames Water will be having a road-show outside Raynes Park Station on Wednesday 12 January 2022.
You can read more Here