Local events
Martin Way Allotments
 Martin Way Allotments Association 
MAGA tell us that they are having a mega plant sale on Saturday 11th May from 10.00am to 3.00 pm.  This is a marvellous opportunity to acquire reasonably priced locally produced plants, whilst at the same time supporting a great Allotment Association. 
It can't be stressed enough how important our allotment and horticultural groups are in providing friendship and healthy activity to all members.   Something we really need to encourage, plus growing your own vegetables – which taste so good and fresh - helps with those healthy eating options.  So, put the date in your diary!
Residents' Tennis Club

Upcoming Events at the Raynes Park Lawn Tennis Club  
Now the weather is warmer, and the evenings are longer, there are lots of activities taking place at your friendly and welcoming local tennis club in Meadowview Road. On Wednesday 3rd April in place of our regular Wednesday evening club night we have a fun and social tournament to celebrate the arrival of the longer evenings. Our members are also enjoying a fun variation on our usual club-sessions on the first Saturday of every month as Head Coach José devises games and exercises to improve your skills before grouping people up for a convivial set of doubles (or three, if you are so inclined)!  
For 5-16-year olds, there are Easter holiday camps running 8-12th April. Tuesday and Thursday morning club sessions have been rescheduled that week, please check the website for details. Summer holiday camps will also be announced in due course. Recognising that it can be difficult to make the jump from junior coaching to adult match play, we would be pleased to welcome those older junior players (14+) who are ready to start playing with adults at Club Sessions on weekend afternoons, as well as Wednesday evenings.  
Our next Open Day is Saturday 11th May but prospective members are always welcome to come along to a Club Session for a free trial, no need to wait until the Open Day. At just £140 for a year's adult membership we are one of the cheapest and best value clubs in the area. Our three men's and two ladies' teams are also in fine form and moving up the divisions in the Surrey League, so we are pleased to offer a huge range of tennis opportunities for all.  
For more information about any of the events mentioned here, please visit our website at https://www.rprltc.co.uk 
Nathan - RPRLTC Chair
Wimbledon Guild - Merton Live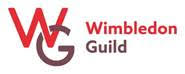 Wimbledon Guild and New Wimbledon Theatre
Present:
MERTON LIVE
SATURDAY 26TH JANUARY 2019
Wimbledon Guild, the local charity that supports people across Merton, and New Wimbledon Theatre are holding a brand-new community event on Saturday 26 January from 10am-5pm to celebrate local talent in Merton.
Merton Live! will showcase a plethora of local bands, dance, drama and gymnastics groups with performances throughout the day at one of London's biggest theatres. In addition, the theatre will be throwing open its doors for ticket-holders to explore this historic building with backstage tours and a host of theatre related activities for all the family including: workshops; dressing up in theatre costumes; face painting; insight to technical side of the theatre; arts and crafts; treasure hunt; food and drink, plus lots more.
Already confirmed to perform on the day are: DanceMode Mitcham; Merton Gymnastics Club; Rock Choir; RR6 Band; Rutlish School; The Study Wimbledon; Urban Dance City; Wimbledon High School; ; Wimbledon Stagecoach and Wimbledon Village School of Dance.
This family day out will help to raise money to aid the vital work Wimbledon Guild does to support local people in Merton who are experiencing social isolation and loneliness.
Tickets for the event offer superb value at just £4.50 adults, £2.50 child and under 3's go free.
Merton Live! will be one of the charity's main fundraising events of 2019 and comes at a time when the charity is seeing an increase in the number of people seeking their support, as Wendy Pridmore, chief executive, explains:
We are delighted that through Merton Live! we will be able to showcase local talent and provide a feel-good winter warmer event on a cold and rainy January weekend.
However, New Wimbledon Theatre and Wimbledon Guild have also developed this event for a more serious reason. A recent Arts Council survey highlighted that over 76% of older people felt that cultural and creative activities were key to making them feel happy
Wendy Pridmore concludes: "I am sure Merton Live! will be a wonderful day out for all ages and I look forward to welcoming people from across the borough who will be entertained and impressed by the young talent we have on our doorstep."
Find out more  here 
West Barnes Library - Latest Events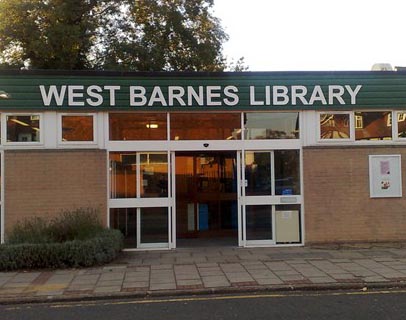 West Barnes Library in Motspur Park
Check out the updated Friends of West Barnes Library website at www.friendsowbl.org.uk. 
Volunteers needed
Can you spare a couple of hours occasionally? West Barnes Library urgently needs more volunteers to help at a range of levels to assist staff. You could be helping keep the library open for the people of Motspur Park. Training will be given. For details and to apply, please ask at the counter. 
The FoWBL Events team are looking for volunteers to organise events and to come up with some new ideas.   If you are interested in helping please contact the Friends at This email address is being protected from spambots. You need JavaScript enabled to view it. or www.friendsowbl.org.uk
Up-Coming Events 
Click here to link to the latest Monthly Activities
Click here for the latest West Barnes Library Newsletter
Holy Cross Church - Cafe
A new Pop-up Café at Holy Cross Church 
Holy Cross Church is opening a pop- up cafe on October 6th and from then onwards it will be held on the first Saturday of the month.  The Café will be open from 10.00am to 12.00pm and will be serving tea, coffee, cake and soft drinks. It's so good to meet and chat we hope you will come.  All are welcome.  For more details contact Sally Pusey, Parish Administrator.
Merton Ladies' Fitclub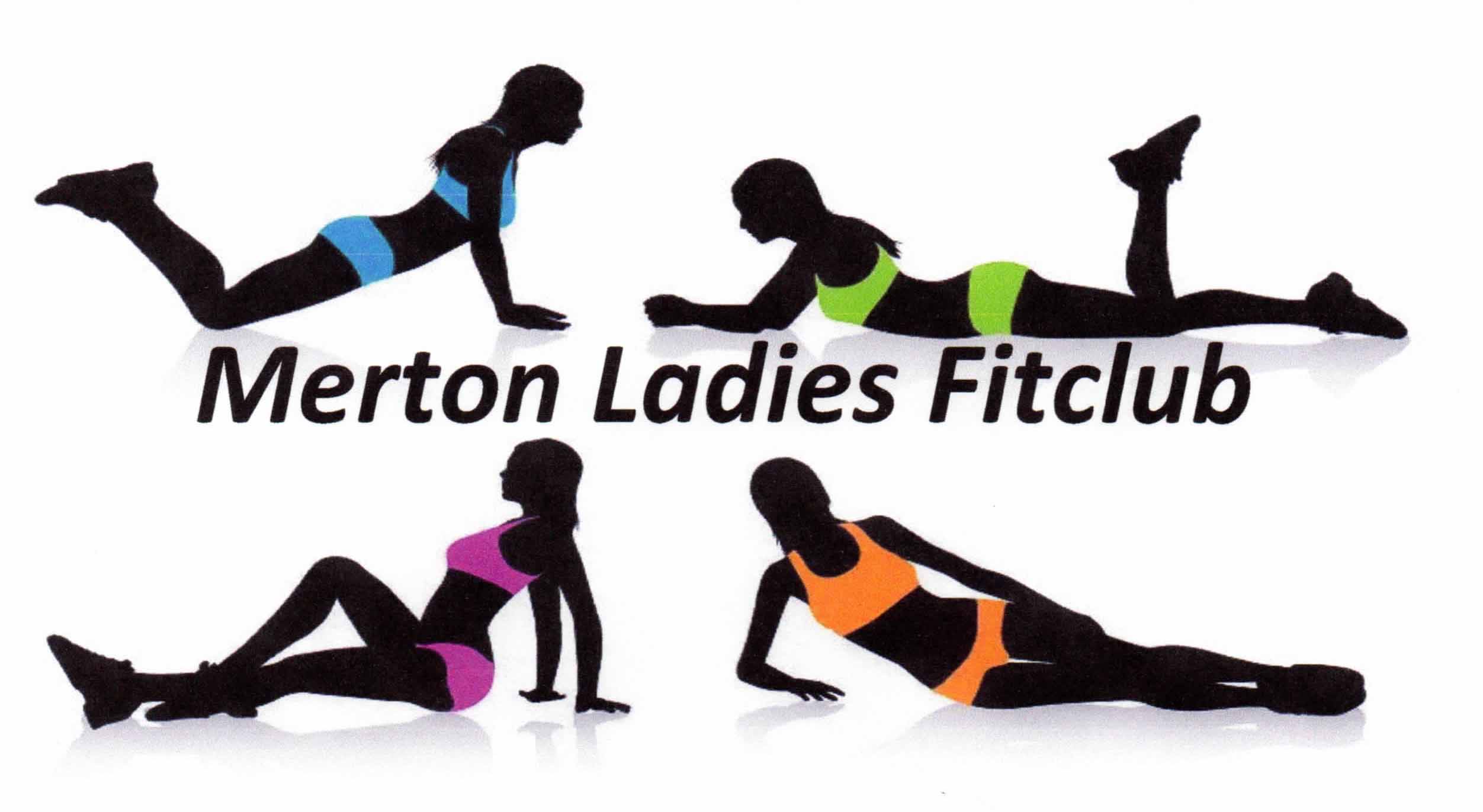 CLASSES ON TUESDAY AND THURSDAYS
The Residents' Pavilion, 129 Grand Drive, SW209LY 
mornings every week on Tuesdays and Thursdays
Pay as you go! 
Join Najat for this fun, affordable, effective fitness class! 
NEW - from February 2017 - PILATES CLASSES
Najat is a mother of 3 young children and has over 15 years experience teaching exercise classes and personal training.
Member of The Register of Exercise Professionals.
Specialist in Ante & Postnatal exercise! (Babies in buggies very welcome to the morning classes).
To help you feel Firm, Fit and Fabulous in 2015!
Workout with like minded ladies in a fun, outdoor, social environment. 
Call or text  07779591558 to reserve your space or email me at This email address is being protected from spambots. You need JavaScript enabled to view it.
Follow on Facebook Merton Ladies Fitclub for lots of tops tips, motivation and event details.
Raynes Park Library - Events

Click here for the latest news and events taking place at Raynes Park Library.