Planned roadworks
Gully Cleaning 2019-2020
The Wimbledon Times of 7th December 2018 carried a Public N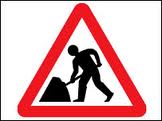 otice from the London Borough of Merton (LBM)  about gully cleaning across a wide area of the Borough including West Barnes and Raynes Park. This was due to start on 10 December and continue for up to 18 months. 
The Notice says that work will be carried out on a "rolling basis" with warning signs being posted 3 days before work is expected to take place and cones being put in place the day before. 
Under the Road Traffic Regulations Act 1984 (as amended) the Council has a Statutory duty to publish these sorts of Notices. That they have done, but I question whether the way it is being done is either adequate or as useful and constructive as it could be . 
Gully cleaning is necessary not just to make the roads look cleaner but hopefully to ensure that rainwater is able to drain away and, if possible, prevent 'flash' flooding which is a potential problem in low lying parts of the Borough such as West Barnes. 
Clearly this type of work can only be completed in a meaningful way if most of the vehicles, normally parked in a road, are parked elsewhere on the day concerned . But is three days' notice enough time to warn of what is about to happen? I doubt it. 
Come Spring and Summer many car owners (who cannot park 'off-road') will be on holiday for a couple of weeks (without their cars!)  and  - under the existing system - will be totally unaware of what is about to happen. 
The Schedule to the Public Notice contains a long list of roads - at a guess 250 to 300 - in alphabetical order, but of course the roads will not be cleaned in that order. Surely it should be possible - without too much additional effort - for the Department concerned at Merton to publish, say each month, a list of the of the roads to be cleaned during the following 2 months with INDICATIVE DATES of when EACH road will be dealt with. 
I assume the Council MUST have this information on their files as part of their rolling work programme. Why not share it month by month with  those who are likely to be affected? 
Many of the roads listed are in the area covered by our Association. If the Council was willing to do so (and our Editor agreed) the Guide could carry an item giving a working guide to when roads were to be done .For example the April Guide would provide the indicative programme for the month of May and so on. It is hardly rocket science. Moreover, it might well help to ensure that more roads can be cleaned than I suspect is the case currently.
David Freeman, March 2019
SGN Works - West Barnes Lane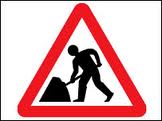 Southern Gas Networks – Works to West Barnes Lane, SW20
[Based on the text of a notification by Southern Gas Networks recently posted on their website.]"  
SGN are working to upgrade the gas network in the West Barnes Lane area of Raynes Park.   In consultation with the London Borough of Merton Council, the work started on 7th of January and will last for approximately 33 weeks. 
The Company is investing £300,000 to replace the old gas mains and services with new plastic pipe to ensure a continued safe and reliable gas supply to the local area.  SGN's engineers will be carrying out investigation work in the footpath outside Cranleigh House, West Barnes Lane and will be working there for approximately two weeks. 
All being well with their investigations they will need to install temporary two-way traffic lights in West Barnes Lane at the start of February, to ensure everyone's safety around their work area. SGN will need to return to complete their upgrade work at the Coombe Lane junction and they will install temporary four-way traffic lights for safety They are planning to carry this out during the Easter school holidays. To help minimise disruption, SGN have also agreed to carry out our further investigations to their network outside West Wimbledon Primary School. For approximately two weeks from Monday 21 January, they will be working in the West Barnes Lane carriageway, but two-way traffic and on-street parking will be maintained. However, they will need to close the cycle lane while they work  there. 
Pending their investigation work, SGN will install temporary three-way traffic lights at West Barnes Lane's junction with Bodnant Gardens to complete their upgrade work here during the February school half-term.
They will need to suspend a bus stop on West Barnes Lane heading southbound during the work. An alternative stop will be signed. SGN also need to suspend some parking bays outside Trafalgar Court, West Barnes Lane to safely store their equipment. 
The company are continuing to plan further phases of their work in consultation with London Borough of Merton Council. They will be working in Coombe Lane and will provide details of their plans once confirmed. All our works will be suspended over the Wimbledon Championships during the summer. 
SGN understand that people can get frustrated by roadworks. However, the new plastic pipe has a minimum lifespan of 80 years. This means that when the work is complete, Raynes Park residents will continue to enjoy the benefits of a safe and reliable gas supply for years to come. 
A link to SGN's website about these works can be found on the Association's website or as below.
https://www.sgn.co.uk/Roadworks/southern-projects/Raynes-park-west-barnes-lane/
Roadworks Bulletin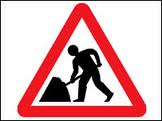 Please click here to view the latest update of Merton Council's Roadworks Bulletin.  The bulletin is designed to give the public advance notice of roadworks in Merton, to minimise delays and other problems associated with the works.
If this above link does not work, you can access it directly by going to www.merton.gov.uk and then selecting Transport and Streets > Roads, highways and pavements > Roadworks > Roadworks Bulletin at any time.