Planned roadworks
GRAND DRIVE MAJOR CLOSURES FOR 2018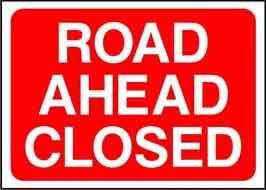 GRAND DRIVE CLOSED TO NORTHBOUND TRAFFIC FOR 2018
3 APRIL 2018 – MID MAY 2018
23 JULY 2018 – MID DECEMBER 2018
 LATEST -  18 April, Grand Drive Completely closed by Raynes Park Station. Work under way.
DRIVERS BE WARNED: 
DO NO TURN LEFT TURN OR RIGHT FROM BUSHEY ROAD TOWARDS THE STATION. 
 SIMILARLY, WHEN APPROACHING BUSHEY ROAD NORTHWARDS FROM GRAND DRIVE, YOU CAN ONLY EITHER TURN LEFT AT THE LIGHTS TOWARDS SHANNON CORNER AND A3 OR RIGHT TOWARDS WIMBLEDON CHASE (AS THE USUAL "NO RIGHT TURN" APPEARS TO BE SUSPENDED.)
163 Bus Diversions  - TfL says: 
"Routes 152 163 K5 are on diversion from 0900 Monday 2nd April until 1900 Sunday 27th May due to gas mains replacement works at Grand Approach. Buses towards Wimbledon / South Wimbledon are not turning into Grand Approach to Raynes Park Station but are diverting along Bushey Road to Wimbledon Chase and normal line of route. Same on return."
The nearest bus stop to Raynes Park Station is therefore "Bushey Road", just south of the junction at Bushey Road/Grand Drive.
More Details:
To enable replacement of gas mains, by SGN (formerly Southern Gas Networks), parts of Grand Drive will be closed completely to north-bound traffic in stages, starting on 3 April 2018 and lasting until December 2018. 
Section 1 – Northern end, from Bushey Road up to the railway bridge in Raynes Park.
                  Closed completely from 3 April to mid-May 2018. 
Section 2 – Middle section, from Meadowview Road northwards to Bushey Road
                  Open for southbound traffic only from 23 July to October 2018. 
Section 3 – Southern section, from Meadowview Road southwards to St Catherine's Close
                  Open for southbound traffic only from 23 July to December 2018. 
(This information is also shown, schematically, below)
Thus, Grand Drive will be closed to northbound traffic along its length (over one or more of the above three sections) from 3 April to mid-May and then again from 23 July to December 2018. 
We are told that there will be diversions in operation for northbound traffic but where and when these will be has not been made clear. 
Obviously this will cause major traffic disruption in our area for most of the next nine months. The 163 bus route will have to be diverted. (See above).
SGN's leaflet about this project may be found here.
Although this work has been on the cards for a very long time, sadly, SGN has given us very little warning, despite our requests for as much warning as possible and for a meeting beforehand to review the detail.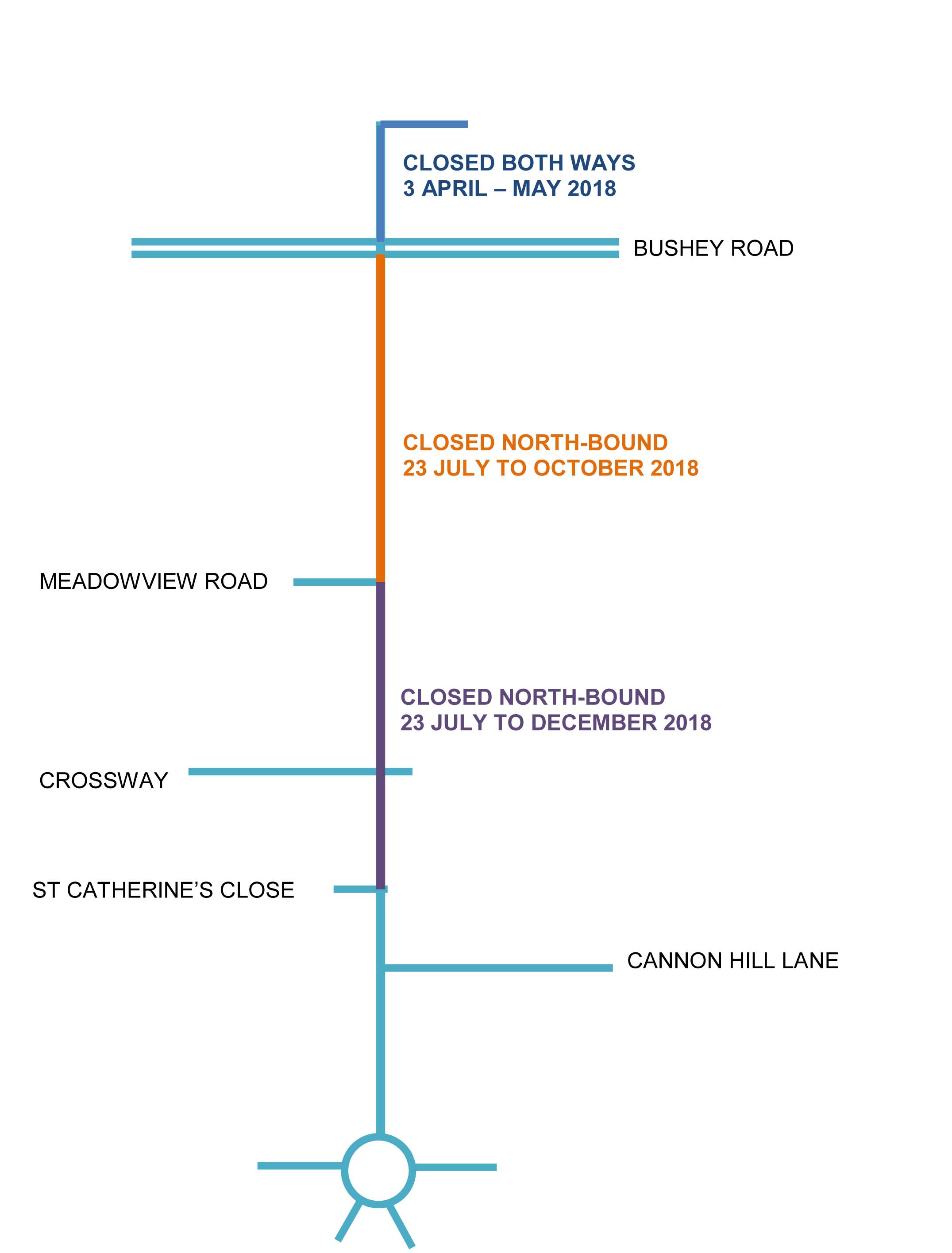 Roadworks Bulletin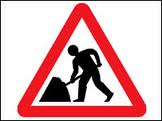 Please click here to view the latest update of Merton Council's Roadworks Bulletin.  The bulletin is designed to give the public advance notice of roadworks in Merton, to minimise delays and other problems associated with the works.
If this above link does not work, you can access it directly by going to www.merton.gov.uk and then selecting Transport and Streets > Roads, highways and pavements > Roadworks > Roadworks Bulletin at any time.