Planned roadworks
GRAND DRIVE MAJOR CLOSURES FOR 2018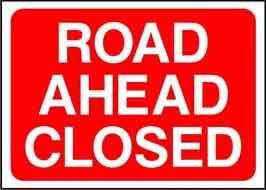 GRAND DRIVE CLOSED TO NORTHBOUND TRAFFIC FOR 2018 (updated 26/06/2018)
3 APRIL 2018 – MID MAY 2018 (Completed - Road Re-opened)
23 JULY 2018 – MID DECEMBER 2018
More Details:
To enable replacement of gas mains, by SGN (formerly Southern Gas Networks), parts of Grand Drive will be closed completely to north-bound traffic in stages, starting on 3 April 2018 and lasting until December 2018. 
Stage 1 – Northern end, from Bushey Road up to the railway bridge in Raynes Park. - Work Now Complete.
Stage 2 – From the Beverley Roundabout northwards to Bushey Road
                 Open for southbound traffic only from 23 July to December 2018. 
                 Thus, Grand Drive will be closed to northbound traffic along its length from 23 July to December 2018. 
Latest Information 6 June 2018
As a result of the drop-in sessions that SGN have provided, we now have a better understanding of the proposed road closure for Grand Drive. 
From 23 July 2018, Grand Drive will be closed to northbound traffic from the Beverley Roundabout all the way to the junction with Bushey Road. This closure will run for 20 weeks. 
However, southbound traffic from the junction with Bushey Road to the Beverley Roundabout, will continue to be able to use Grand Drive. 
Access to local streets 
All the side turnings along Grand Drive will continue to be open but traffic entering Grand Drive from the side streets will have to turn south. Similarly, access into the side streets from Grand Drive will only be possible for southbound traffic. 
Diverted Traffic 
A diversion for local traffic wanting to travel north along Grand Drive from the Beverley roundabout to Bushey Road will be signposted, via Hillcross Avenue, Martin Way and Bushey Road. Traffic from further south will be diverted along the A24 (London Road), via Morden and then Martin Way. (See Drawing 1086.05-1A, below). 
163 Bus 
However, the northbound 163 bus will continue along Grand Drive to the traffic lights outside John Fisher School, before being diverted along Cannon Hill Lane, Martin Way and Bushey Road. 
We have now received further information from TfL, which may be read here.

Diverted HGV Traffic 
For HGV traffic from further afield, which normally passes northbound along Grand Drive, a diversion will be in place to encourage HGVs away from local roads. This diversion will be signposted via the A24 (London Road), A240 (Ewell Bypass) and A3, passing through North Cheam, Stoneleigh and Tolworth. (See drawing 1086.05-2, below)
SGN's leaflet about this project may be found here.
Drawing 1086.05-1A – Diversion for Local Northbound Traffic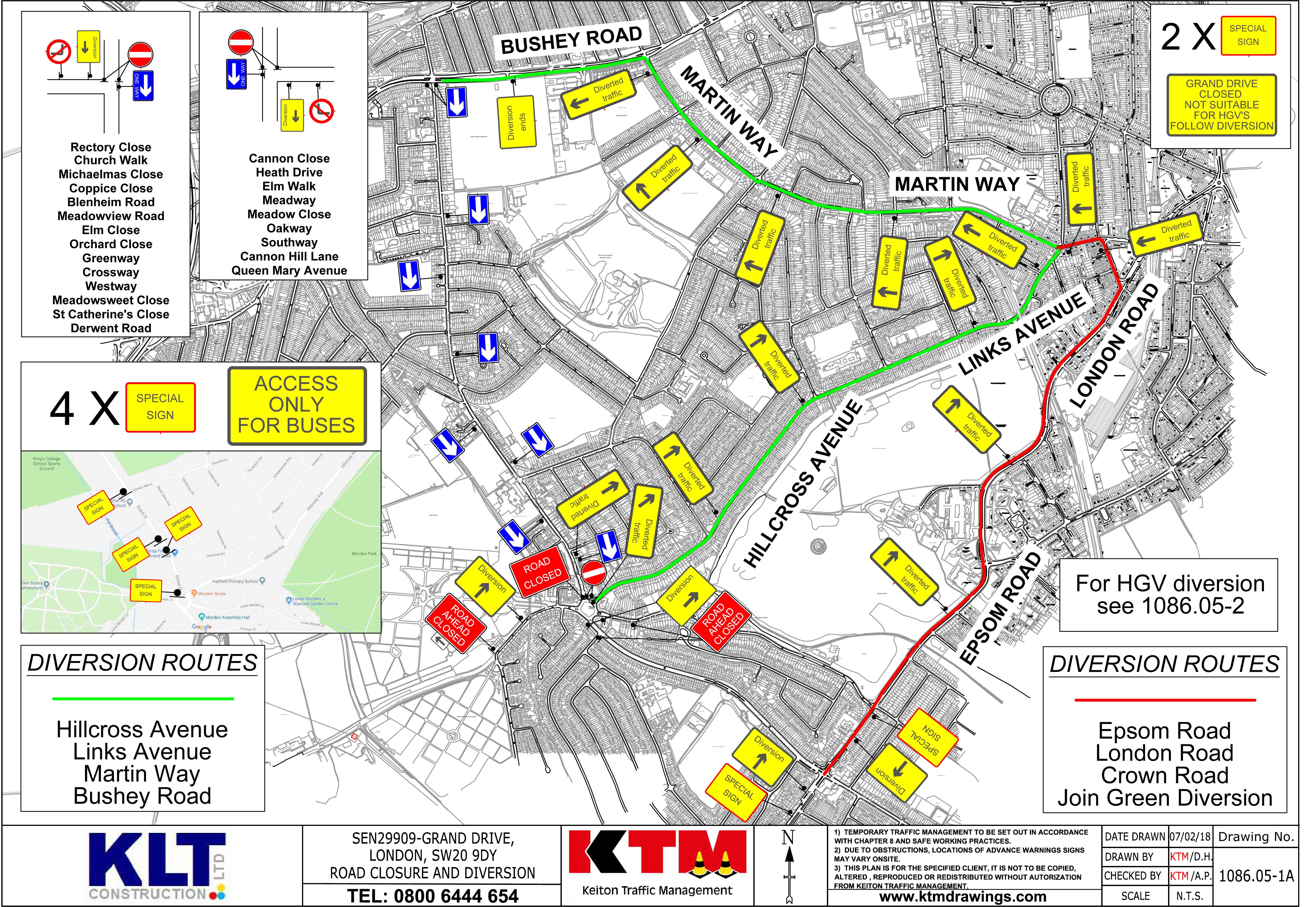 Drawing 1086.05-2 – Diversion for Northbound HGVs.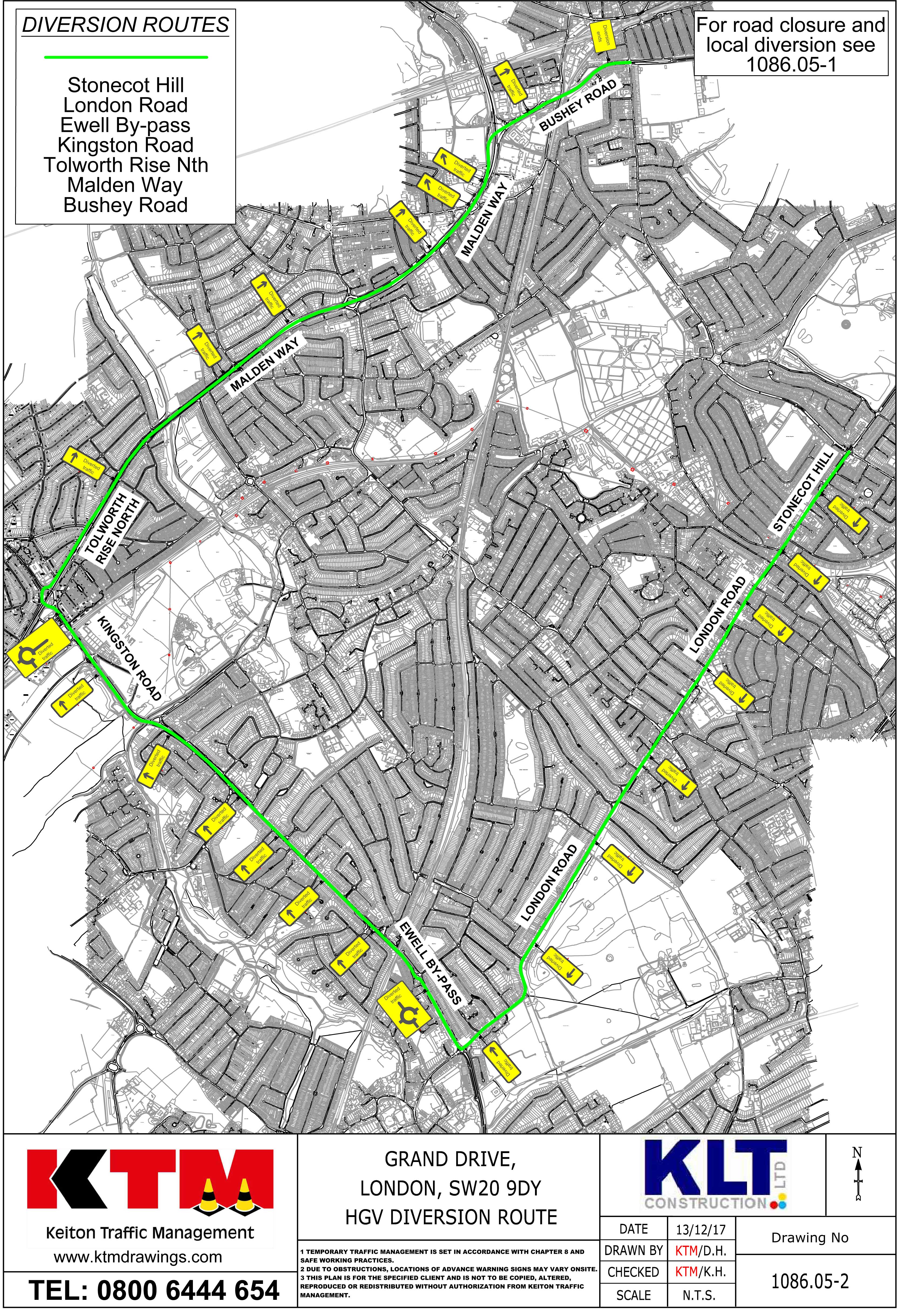 Roadworks Bulletin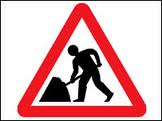 Please click here to view the latest update of Merton Council's Roadworks Bulletin.  The bulletin is designed to give the public advance notice of roadworks in Merton, to minimise delays and other problems associated with the works.
If this above link does not work, you can access it directly by going to www.merton.gov.uk and then selecting Transport and Streets > Roads, highways and pavements > Roadworks > Roadworks Bulletin at any time.