Planned roadworks
New Roadworks Website
A new service to give communities advance warning of 1.7 million local road works was launched on 16 February 2012. Roadworks Alerts is free to users and provides details of local road works direct to mobile phones or as automated feeds to websites.
It is a new service from the ELGIN roadworks.org website - the most comprehensive roadworks portal in the UK. It publishes up-to-the-minute information about local roadworks on a live map, with the aim of helping to cut traffic jams and co-ordinate works planning among telephone, water and energy Utilities - potentially saving the UK billions of pounds a year. 
ELGIN Chairman Shane O'Neill commented: "This is an excellent example of local government making critical transport information available. Over 55% of England and Wales is already covered by this service. Better access to data will lead to better coordination of works and will drive efficiencies. And, by making the data available in intelligent format to innovative applications developers, sponsoring local authorities are also helping to drive the nation's growth strategy by encouraging enterprise."
Roadworks Bulletin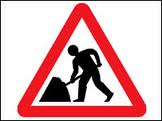 Please click here to view the latest update of Merton Council's Roadworks Bulletin.  The bulletin is designed to give the public advance notice of roadworks in Merton, to minimise delays and other problems associated with the works.
If this above link does not work, you can access it directly by going to www.merton.gov.uk and then selecting Transport and Streets > Roads, highways and pavements > Roadworks > Roadworks Bulletin at any time.