Planned roadworks
Gas Main Works in Grand Drive - 2014
The Association has received the following email on 06 December 2013
Gas replacement works Grand Drive 
Good morning, 
I am writing to you to inform you we have a proposed Gas mains replacement project to take place in Grand Drive in 2014. We are looking to start in Feb/March'14.  All our works are in the footpath and will have no affect on the traffic. We plan to maintain pedestrian access in the footpath but if we cannot we will be closuring the footpaths and redirecting the pedestrians to the other side of the road with crossing points  at the zebra crossing and the lights at Bushey Road. 
We would naturally said out letters to all affected residents and use advanced warning signs ( 3 to 4 weeks before the works are due to go ahead) .Is there anything else you would like us to do due to the sensitive nature of the area? 
If you would like anymore information or would like to discuss any issues please contact me on 07964 875718 or email me on This email address is being protected from spambots. You need JavaScript enabled to view it.  

Regards
Michael Dunne
Planning
Temporary Traffic Lights - West Barnes Lane/Coombe Lane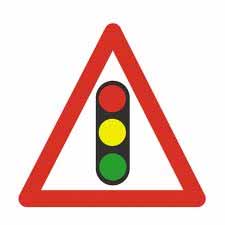 Thames Water have informed us they have detected a water leak on a large diameter main in Coombe Lane at the junction of West Barnes Lane. 
To avoid disruption to the Christmas Lights switch on in Raynes Park tonight, the repair has been delayed until after 9.30am tomorrow morning, 29th November 2013. Temporary traffic signals will be required as it will be necessary to suspend the existing fixed traffic signals. Bus stops in the area will not be affected.
The estimated completion date for the repair is 6th December 2013.
New Roadworks Website
A new service to give communities advance warning of 1.7 million local road works was launched on 16 February 2012. Roadworks Alerts is free to users and provides details of local road works direct to mobile phones or as automated feeds to websites.
It is a new service from the ELGIN roadworks.org website - the most comprehensive roadworks portal in the UK. It publishes up-to-the-minute information about local roadworks on a live map, with the aim of helping to cut traffic jams and co-ordinate works planning among telephone, water and energy Utilities - potentially saving the UK billions of pounds a year. 
ELGIN Chairman Shane O'Neill commented: "This is an excellent example of local government making critical transport information available. Over 55% of England and Wales is already covered by this service. Better access to data will lead to better coordination of works and will drive efficiencies. And, by making the data available in intelligent format to innovative applications developers, sponsoring local authorities are also helping to drive the nation's growth strategy by encouraging enterprise."
Roadworks Bulletin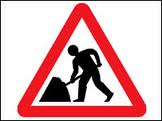 Please click here to view the latest update of Merton Council's Roadworks Bulletin.  The bulletin is designed to give the public advance notice of roadworks in Merton, to minimise delays and other problems associated with the works.
If this above link does not work, you can access it directly by going to www.merton.gov.uk and then selecting Transport and Streets > Roads, highways and pavements > Roadworks > Roadworks Bulletin at any time.