Local news
Report from our Treasurer
December 2020
It is almost eight months since we were required to cancel our AGM as a result of the pandemic.
I hope that you are all keeping well and I look forward to meeting up again when we can safely do so.
As we are a non-profit making organisation, I had some serious  concerns initially about our ability to afford printing and incidental costs without dipping into the last of our reserves.
Fortunately, and thanks to our tireless road stewards and brilliant  members, we have over half of our annual subscriptions banked already. This is very encouraging and I would be grateful if those of you who have not yet renewed this year could do so in one of the following Covid-safe ways:
£3 in cash or cheque put in an envelope with your name and address clearly marked. This envelope can then be put through your road steward's door or mine.
£3 by direct bank payment (BACS) to RPWBRA, Sort Code: 30-99-66, Account no: 32070068, adding your name as reference.
Morden Cemetery - Locked Gate
(North East Surrey Crematorium) 
We are pleased to learn from one of our tireless road stewards that the pedestrian gate into the cemetery has now been reopened indefinitely, re-establishing this peaceful, accessible route for local people to visit the cemetery and avoid the unnecessary and lengthy journey via the main gate in Garth Road.

Our Road Steward is grateful for the support she received from the RPWBRA and we, for our part thank her for drawing our attention to this serious issue, which is now, hopefully, resolved.
Bonfires and Smoke Nuisance
There are now so many restrictions on the way we used to live our lives and one of these is that it's much more complicated to take rubbish to the Garth Road Recycling Centre. This has resulted in some residents having bonfires in their back gardens. This can be very unneighbourly, particularly when many of us are stuck at home  and want to enjoy the summer weather in our own gardens, without breathing in the smells, fumes and smoke from bonfires. We remind residents that there are regulations concerning bonfires, which that may be read here. This link also covers how to report a nuisance.
Raynes Park High School Newsletters

Follow this link for the latest Raynes Park High School newsletter
A Big Thank You to all our Volunteers
Throughout the year our committee members, pavilion management group, area coordinators and road stewards work together to:
Listen to residents' views,

Act upon local concerns, (e.g. The Tesco/Redrow development)

Keep residents informed about local activities and organisations

Publish and distribute the Guide throughout the year

Run and take care of the Residents' Pavilion on a daily basis

Run this website
All this unpaid work enables us to keep the Residents' Association subscription fees to an astonishingly low £3 per year! 
Our Chairman, John Elvidge, thanked volunteers and their families at an enjoyable Christmas Social held at the Pavilion on Saturday 7th December. During the afternoon he presented Linda Fitch (who is standing down from her role within the pavilion management group) with a beautiful plant.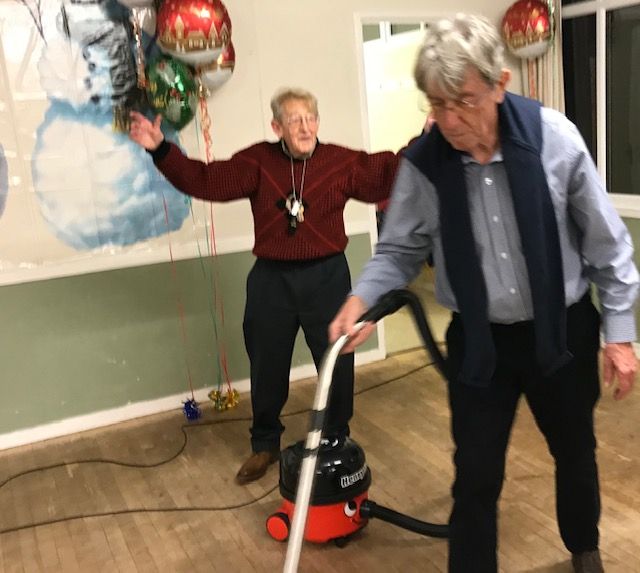 AFTER THE PARTY - Andrew Barwick and David Freeman wield the vacuum cleaner!
West Wimbledon Primary School - Newsletters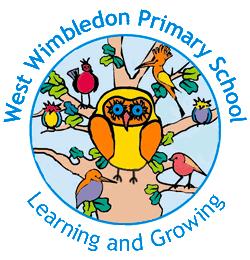 Follow this link for the latest West Wimbledon Primary School newsletter.
Good News for St Helier
The Government's

 recent announcement  (www.bbc.co.uk/news/uk-politics-49867376)  of further capital investment in the NHS has provided good news for Epsom & St. Helier NHS Trust which will be one of the beneficiaries. Chief Executive Daniel Elkeles says "I am delighted to say that our Trust is named and means that the hundreds of millions of pounds of funding we need to both improve St Helier and Epsom hospitals, and build a new major acute hospital will be made available.​
This multi-million-pound investment will transform patient care for the 500,000 people who use the Trust's services, greatly improve the experience of the 6,000 committed staff working in the hospitals and secure a long term and sustainable future for hospital services in our area. It will allow us to create a state-of-the-art hospital facilities for the sickest patients, invest in and refurbish the older parts of all our hospital buildings (which are currently not fit for modern healthcare), and support the medical workforce to improve staffing levels and patient care".
Raynes Park Bereavement Service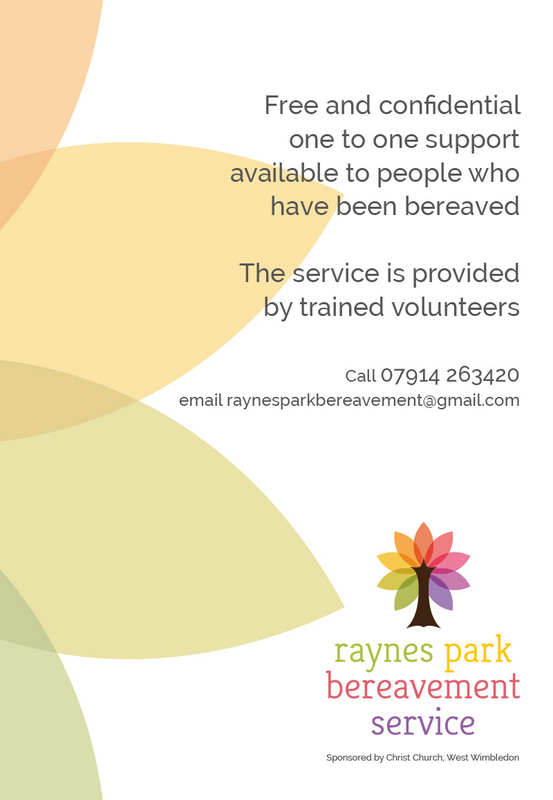 The Raynes Park Bereavement Service was launched on Monday 24 November 2014.   
The service provides free and confidential one to one support to people who have had a bereavement, recently or in the past.  
This service is provided by volunteers who have been vetted, trainedand are supported by professional counsellors.  It is being provided primarily for people living in the Raynes Park area, but it is open to requests from elsewhere.  The service is managed by Christ Church, Raynes Park, and is open to people of all faiths and none.   
The service is accessed by calling 07914 263420 or emailing This email address is being protected from spambots. You need JavaScript enabled to view it..   The volunteer will then arrange a meeting at Lambton Road Medical Practice for as many times as needed.  (If someone is housebound arrangements will be made to see them in their own home.) 
St Saviour's War Memorial - Update Nov 2020
I thought As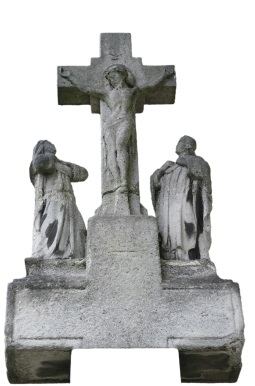 sociation members might like an update on where we are at with respect to the Raynes Park War Memorial restoration.  I know many of them attended either our Men of Raynes Park 1914-18 Exhibition or last year's Remembrance Day at St Saviour's, or both, and we were grateful for their support. 
We had hoped to be well on the way to re-carving the names by now.  However, the whole process has been dogged by delays.  
We had originally hoped to have final approval and a grant from the War Memorials Trust early in 2019.  However, they suspended consideration of applications submitted for the December 2018 deadline until the end of March 2019, and then finally made a grant offer at the end of May.  Unfortunately, the offer included several conditions and exclusions, which affected the validity of the contractor's quotation that we had accepted, and would almost certainly have driven up the price.  Moreover, the exclusions raised doubts that we could achieve clear name inscriptions that would remain legible for the next 100 years. 
To avoid any more delays, and with Listed Building Consent, we have decided to proceed on the original basis and forgo the War Memorials Trust grant (which we reckon would have been taken up with the additional work they would require anyway).  On that basis, we have decided to proceed with the restoration though it is very unlikely it will be completed by the forthcoming Remembrance Sunday.  
The good news is that we have been reasonably successful at raising funds, both at the time of the launch and subsequently.  Our target is £23,000 and, so far, we have either received contributions or pledges for around £19,900.  Without the War Memorials Trust grant, though, it does mean we are still looking to raise just over another £3,000. 
It seems extraordinary now that we originally thought we might have all the work completed by last year's Remembrance Day, but have learnt the lesson that, in this field, however much time you think a project will take, multiply it by at least three! 
Although we are not in a position to invite RPWBRA Members to the unveiling of the restored memorial this Remembrance Sunday, it would still be very nice to see them there. The Scouts and Guides will again be in attendance and do their best to remember those who died in the Great War, and subsequently, in protection of our freedoms.
With very best regards 
Peter Hutton
Memorial Research and Exhibition Co-ordinator 
UPDATE NOVEMBER 2020
The Rev'd Peter Kelley tells our members that there were originally thought to be 97 names on the war memorial, but during the careful re-engraving by the Master Letter Cutter, the name of Cecil was discovered (but with no discernible other name), in between the family names of Thomas and Wilfred. 
William Roy Penfold (possibly from a travelling family) was also added, out of alphabetical sequence. 
From what would have been a small population in 1914-18, the number killed in this tragic war must have had a shocking impact on the community. It is thanks to the amazing work by St Saviour's Church  leaders and parishioners that the memorial is harboured in such a peaceful, tended  place in which to contemplate the brave actions of an earlier generation.
Postal Collections in Raynes Park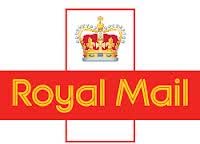 Whilst most of us use the post less than in the past, it may just be worth remembering where there is a later postal collection locally, should we need it at any time.Latest Postal Collections in London SW20 and Surrounding Area
Crossrail 2 - Update December 2018
The Independent Affordability Review has reported to the Government. However, uncertainty continues ...
Various lobby groups are now trying to influence the outcome (businesses, LAs), but one should take the various recent statements in the press with a pinch of salt. 
Against this background, Crossrail (The Elizabeth Line) has run into a 9 month delay, has needed a £350 Million bail out and the CEO has resigned. 
Some say the three objective of Crossrail 2, 
o    Inter-connections at Euston for HS2
o    Alleviate pressure on Waterloo
o    Meeting the anticipated growth in demand for transport, caused by population growth in the London suburbs 
can be met more cost-effectively in other ways. It may be that the central London section is completed first, with later phases being deferred almost indefinitely. 
Some say that the cost of CR2 could be met by increasing local domestic and business rates of, say 1%, a bit like the Olympic Games levy. Another suggestion is for a rates surcharge on properties likely to benefit from being close to the line. 
After the Brexit deadline in 2019, it may be that the Government refocuses on infrastructure projects, perhaps with a new "Spending Review". 
TfL is currently struggling with a fall in passenger numbers and is expecting a £1bn deficit this year. 
At the same time, the controversy over the cost of rail fares rumble on. 
Also Network rail continues to struggle with delivering the electrification of the national rail network, with massive cost overruns and whole swathes of its original plans cancelled. 
The rationale behind HS2 also continues to be questioned, despite the promises made for the Northern Power House. 
Jerry Cuthbert
Merton's Top 10 Parking and Traffic Ticket Spots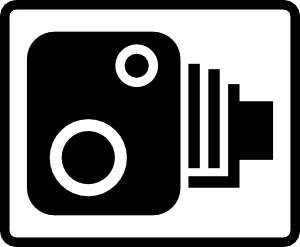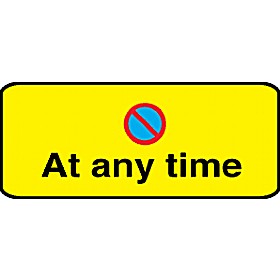 (Courtesy Wimbledon Guardian)
Hartfield Road bus lane camera, Wimbledon – 2,970 tickets
Hartfield Road car park, Wimbledon – 2,605  tickets
London Road bus lane camera, Mitcham (opposite Elmwood Road) – 2,338 tickets
London Road bus lane camera, Mitcham (opposite Bond Road) – 2,282 tickets
London Road bus lane camera, Mitcham (adjacent to Figge's Marsh) – 1,959 tickets
High Street, Wimbledon Village – 1,938 tickets
Coombe Lane, Raynes Park – 1,394 tickets
Russell Road, Wimbledon – 1,373 tickets
Coombe Lane car park, Raynes Park – 1,159 tickets
London Road bus lane, Mitcham (Armfield Crescent) – 1,100 tickets