Local news
14 June 2017 - Meeting at Blossom House
14 June Open Meeting - 7:30 pm  
We hope we will have a good attendance at our June Open meeting.  This is usually held somewhere in Motspur Park, and we are delighted to announce that this year it will be in Blossom House School.   We hope that we will have a good attendance from Motspur Park residents (we are sometimes accused of being too Grand Drive Centric) who will not only hear from the amazing Head of the School, but also from the Chief Executive of the Epsom and St. Helier Hospital NHS Trust about some of the great improvements that have been introduced, and plans for the future. 
Disruption to Trains - August 2017
From 5 to 28 August 2017, Network Rail will be reconfiguring the track and platforms at Waterloo Station. This will mean a temporary timetable for trains to and from Raynes Park, with significant reductions in frequency of services and the loss of connections to other stations. To find out more go to networkrail.co.uk/wswupgrade and southwesttrains.co.uk/wswupgrade.
Southwest Trains say that, as a result:
You may be asked to queue outside Raynes Park station

The train you usually catch may not be running

Services will be much busier than usual

Your journey may take longer

You may not be able to board the first train when you arrive
If you are travelling from this station between the 5 and 28 August, please keep these tips in mind: 
Check the advice for other stations nearby. They might have more frequent or less crowded trains

Travel slightly earlier or later than normal. The busiest trains arrive into London between 8 and 9am and leave London between 5.30 and 6.30pm. To help you travel outside of these times we will provide longer trains for extended periods

Not travelling. If you are able to do so, you might want to consider working from home or planning a summer holiday for some or all of this time.
As regards loss of connections to other stations, Network Rail says that the following stations will be closed during this period:
Chessington North, Chessington South, Earlesfield, Norbiton, Malden Manor, Queenstown Road and Tolworth.
It would also seem that trains to and from Raynes Park will not be stopping at Vauxhall.
There may also be other impacts at other stations, on buses, on tubes and on local roads due to displaced travellers resorting to other routes.
Due to superb planning by somebody (who probably wishes to remain anonymous) the Government has decided that that a joint venture between First Group and Hong Kong-based MTR, will take over the train franchise from Southwest Trains on 20 August in the midst of all this!
Good Luck!
Raynes Park Afternoon Townswomen's Guild - May 2017
Resplendent is his Farnham Town Crier's uniform, Jonathan Jones visited our meeting to tell us about his duties.  The uniform is colourful and magnificent consisting of a green coat, decorated with red and gold braid and gold buttons worn over a scarlet thigh length waistcoat similarly decorated with braid. Completing the effect Johnathan wore white stockings and black breeches and of course his bell, in this instance, made by the well-l known bell makers at Whitechapel.  
The chief requirement for the job of Town Crier is a stentorian voice.  With a naturally loud speaking voice, Jonathan made us jump in our seats when he finished his talk with an example final 'shout'.  With a naturally echoing hall at St Saviour's, he set all the rafters reverberating.  Unbelievable! 
In May, the lunch club enjoyed another successful lunch, this time overlooking the river at Putney.  
For the visit, a group travelled via The Bank and DLR to West India Quay to visit The London Museum DOCKLANDS.   A long journey with plenty of walking, plus a rather extensive museum, meant that we all ran out of energy before we had investigated all the interesting and well displayed exhibits!  We felt there was enough on the top floor alone to last several hours. 
The Glen Miller Orchestra provided a pleasant afternoon concert at the Royal Festival Hall which a group enjoyed, (although we were left wondering if the Royal Festival Hall should warn people about the access difficulties to level 6, not to mention the steep stairs and lack of hand rails once there). 
Our monthly meeting at 1.30 pm at St Saviour's Church Hall on Thursday, 15th June will feature our 84th birthday party.  The Lunch Club will travel to The Haywain in Epsom and the visit will be to Strawberry Hill House.  There are a few places still available on the Eastbourne Trip on 17th August, £14.  Visitors and friends are welcome to any of our meetings, social events and outings.  Please telephone for more information. 
Dorothy Raymond
020 8395 9489
Proposed Boundary Commission Changes
Association's response to initial proposals for local Constituency changes
Dear Sirs, 
I write on behalf of the Raynes Park and West Barnes Residents' Association. This was founded in 1928 and is one of the two largest Residents' Associations in the London Borough of Merton, and has some 2000 household members. Our members live in the Council wards of Raynes Park, West Barnes, Cannon Hill, and Lower Morden.  
We are in receipt of the Boundary Commission for England's initial proposals to reduce the number of MP's from 650 to 600, and to average out the number of voters in each Parliamentary seat.  The proposals, as they presently stand, would have major effects on the London Borough of Merton, which would be split into five different constituencies, and result in Councillors and Council officers having to deal with five different MP's in order to get action on matters that affected local people. We understand that they, as well as both local MP's, are very concerned at this prospect, as are we. 
We believe that these proposals are misconceived, and that, so far as possible, constituencies should remain co-terminus with the boundaries of London boroughs (which are not about to be altered). There are also natural boundaries which should be respected, such as the A3, Wimbledon Common, and Morden Hall Park.  
We believe that it is very important to keep communities together, so that shopping centres, leisure outlets, recreational areas, and transport hubs are not divorced from the areas that they serve.  In our own area, residents have always regarded as their centres Wimbledon, and Merton and Morden, and this should be retained.  
The Commission is proposing that the Council wards of Wimbledon Park and Wimbledon Village are taken out of the present Wimbledon constituency to join the current Putney constituency. These wards are integral to the history of Wimbledon, and cover both Wimbledon Common and Wimbledon tennis. Hardly any inhabitants in Wimbledon have an affinity for Putney, since Wimbledon Common is a natural boundary separating two distinctively different communities. 
The proposal is to replace them with four wards from Mitcham, being Colliers Wood, Lavender Fields, Ravensbury, and Cricket Green.  These wards have historically looked to Mitcham as their centre of gravity, and not Wimbledon. The rest of Merton would be hived off to three other constituencies.  Lower Morden ward, for example, would become part of the Sutton and Cheam constituency.  
Our view is that the best solution to maintain the cohesiveness of our area would be to keep the existing Wimbledon constituency and to add on those parts of the Mitcham constituency that are very close to it, being Colliers Wood and Lavender Fields. That would meet the voting registration criteria. Cricket Green and Ravensbury are further away. 
An example of a major issue where it is important to have a unified view across the whole of our area is that of Crossrail 2, where land will needed to be safeguarded for ten years or more in Wimbledon, Raynes Park and Motspur Park while decisions are taken as to the re-siting of stations, possible tunnelling and bridges to remove the level crossings, and the number of tracks required.  
The present suggestions would, in our view, result in a cohesive community being irreparably divided, with real consequences for the effective performance of local government. 
These proposals are for consultation, and we welcome the opportunity to comment upon them.  Having received these consultations, the Commission will, we understand, publish revised recommendations with a view to making final ones in 2018. The Government has said that it is committed to acting on these before the next fixed election. 
There are four factors which we understand that the Commission must take into account when making a constituency with the correct number of voters (which is around 70,000- 76,000).  These are 
1. Special geographical considerations, including size, shape and accessibility;
2. Local government boundaries;
3. Boundaries of existing constituencies;
4. Any local ties that would be broken. 
We believe that these objectives can best be met by retaining in a Wimbledon and Merton constituency the four wards we represent together with those in the central Wimbledon area, as well as Wimbledon Park and Wimbledon Village, but together with Colliers Wood and Ravensbury.   
We hope that the next round of consultations will put this forward as your preferred option. Please acknowledge receipt of these representations. We would add that Merton Council have not publicised these very important proposals in their newsletter My Merton or otherwise. This means that the information has not been widely disseminated.   
Yours faithfully,
John Elvidge, Chairman
RPWBRA Visit to AELTC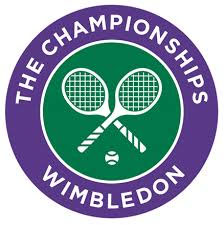 Visit to the All England Lawn Tennis Club 
The Association was invited to take a party of residents for a tour of the AELTC.  A group of about 30 residents and members of the Pavilion Club met on 19th May and were accompanied on the tour by the charming and enthusiastic Dan Bloxham (the Master of Ceremonies at the Wimbledon championships) who is very much involved in the Club's work with the community and in encouraging young people.    
The visiting group had an extensive tour of the grounds, Centre Court and Court No. 1, and the opportunity to watch Pat Cash and Tim Henman warming up for the opening of the grass courts – an annual event.   The courts certainly looked amazing like velvet carpets, with as yet, not a sign of wear and tear.   
It was a most enjoyable tour. Thank you to AELTC for inviting us.
Raynes Park High School Newsletters

Follow this link for the latest Raynes Park High School newsletter
No Wheelies Please
From the No Wheelies Please - Merton Group 
The results of two surveys (one borough wide, and the other by the Apostles Residents' Association) have indicated that over 90% of the respondents reject the Council's proposals for fortnightly waste collections (from October 2018) and the introduction of 68,000 wheelie bins across the borough. 
The NO WHEELIES PLEASE - MERTON group, have instigated a non-party-political RESIDENTS' REFERENDUM to enable residents to make known their preferences for the frequency of dustbin waste collections, and for 80 litre, lidded, recycling bins in a uniform colour, instead of wheelies and open topped boxes. Thephotos on the website say it all! (but there's loads more info at- www.nowheeliesplease-merton.org.uk. 
Having gathered the first thousand signatures, the group will be trying to secure face to face negotiations with the Council and Veolia Waste Management (who are taking over Merton's waste collection service this month).
West Wimbledon Primary School - Newsletters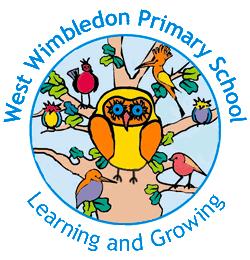 Follow this link for the latest West Wimbledon Primary School newsletter.
Merton's Scrapped Weekly Collections
Merton Scrapped Weekly Collection - FAQs
As you know Merton's council's current administration is planning to scrap the weekly rubbish collection.  Over 3500 people replied to the opposition parties' survey, with 95% against the administration's plans.  Many of you asked for more detail, so here is an FAQ which prepared by opposition Councillors to help you understand more about these plans.
Raynes Park Bereavement Service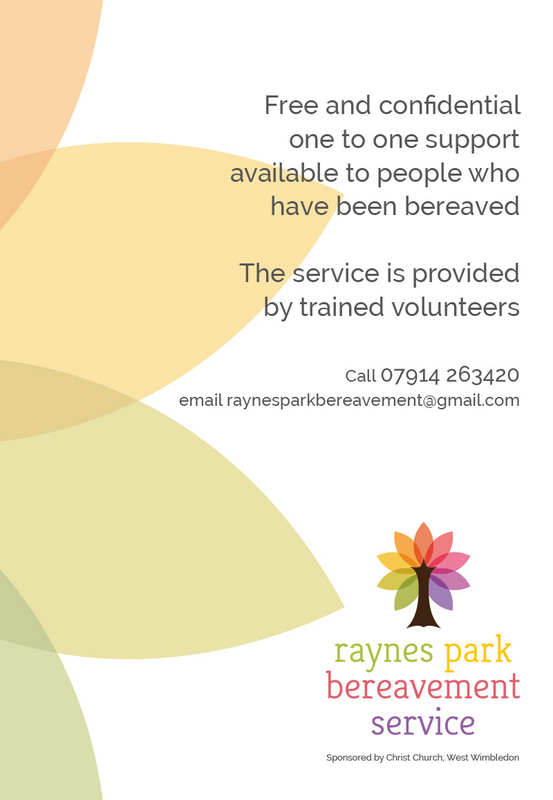 The Raynes Park Bereavement Service was launched on Monday 24 November 2014.   
The service provides free and confidential one to one support to people who have had a bereavement, recently or in the past.  
This service is provided by volunteers who have been vetted, trainedand are supported by professional counsellors.  It is being provided primarily for people living in the Raynes Park area, but it is open to requests from elsewhere.  The service is managed by Christ Church, Raynes Park, and is open to people of all faiths and none.   
The service is accessed by calling 07914 263420 or emailing This email address is being protected from spambots. You need JavaScript enabled to view it..   The volunteer will then arrange a meeting at Lambton Road Medical Practice for as many times as needed.  (If someone is housebound arrangements will be made to see them in their own home.) 
Diesel Levy
From:    John Elvidge (RP&WBRA)] 
To:         Councillor Stephen Alambritis 
Date:     27th January 2017 
Re:  Diesel Levy
I write as Chairman of the Raynes Park and West Barnes Residents' Association. I understand that the Council is proposing to bring in a levy on diesel vehicles as early as this April, with a surcharge for parking permits and business permits, that is likely to increase in future years.   Please take this e-mail into account in reply to the public consultation that you are (belatedly) undertaking. 
While I understand that modern research shows that such vehicles bring health issues, there does need to be a period of time for public education and during which people are able to change vehicles, otherwise the costs to them will be inordinate. Most people change their vehicles only every three years or so, and those who have recently bought such a vehicle will be heavily penalised, given the depreciation in value.  If the proposal has merit, it should be introduced over a number of years.  The proposal will also hit hardest those who are less well off, as they can ill afford to change their vehicle, simply to avoid extra costs. 
Further, there seems little evidence of such bad air pollution in Merton that it is vital to introduce this scheme at such speed. 
I trust that the Council will defer the introduction of the scheme at this time. 
Please acknowledge receipt.
 From:     Cllr. Ross Garrod (LBM)
To:         John Elvidge (RP&WBRA)
Cc:         Cllr. Stephen Alambritis
Date:      27th January 2017 
Re:  Diesel Levy 
Thank you for your email that has been passed to me as Cabinet Member responsible for the diesel levy. I have passed your response to the consultation to the Traffic and Highways team so that it can be considered. However, I must advise that it will be considered as an individual response and I would urge you to speak to members of your association to email the traffic and highways department directly should they wish to raise individual concerns about the levy. Please be reminded that the consultation concludes on 3rd February.  
Just as a note of background - the proposed introduction of the Diesel Levy is to tackle the issue of air pollution in which the emissions from diesel cars contribute disproportionately. It is estimated that air pollution kills over 9,000 Londoners and will also have a significant impact on the health of many others. I am sure you would agree that this is alarming especially as those exposed to the pollutants would be unsuspecting residents. The issue of air pollution is a top priority for the Mayor of London as the air in particular parts of London is often in breach of regulated levels. This is line with the air quality tests we have undertaken in the borough.  
As I am sure you will agree, there is a need to act to tackle this issue and as an authority we have a duty to our residents. The powers open to local authorities to dissuade the use of diesel cars are limited. In fact I would have much rather the Government bring in a scheme to incentivise the scrappage of such vehicles. However, they have consistently demonstrated a lack of willingness to act and in their absence I think as an authority we should do what we can to limit the impact and exposure of these poisonous substances impacting on the health of residents in the borough.  
I appreciate the concerns you raise about the introduction being introduced over a number of years and this was raised at a scrutiny meeting by Councillors and as result we have proposed that the levy be introduced over a three year period. The first year will be set at the reduced amount of £90 and by year three it will be £150. This will afford residents two years to prepare before the full priced levy be applicable.  
I hope that you have found my email to be helpful and once the consultation closes you will receive further communication from the Traffic and Highways team. 
Postal Collections in Raynes Park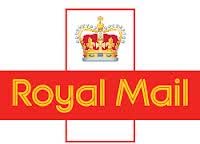 Whilst most of us use the post less than in the past, it may just be worth remembering where there is a later postal collection locally, should we need it at any time.Latest Postal Collections in London SW20 and Surrounding Area