Local news
Raynes Park Afternoon Townswomen's Guild - Feb 2019

At the end of 2018, as well as the usual Christmas features (Christmas lunch and Party) a  minibus was taken by a large group of members to visit the Guildford Cathedral where the National Committee had organized a Carol Concert for the southern counties.  The trip was enjoyed by all.  Members are now looking forward to the annual January Music Hall at Wimbledon Theatre. 
At our January meeting Mr Norman Beauchamp from Co-op Bank Legal Services talked about Wills, Probate, Trusts, and Powers of Attorney, reminding us of the most important points to consider, including with inflation, the increasing importance of a funeral plan, and the advisability of reading your will every 5 years approximately to check all is still as currently wanted. 
Our February meeting will be the Annual General Meeting.  For further details of this meeting or of our many social activities please get in touch. 
Dorothy Raymond , Tel: 0208 395 9489
St Saviours War Memorial - News
To mark the centenary of the WW1 Armistice, St. Saviour's church in Grand Drive held a two-week exhibition, "The Men of Raynes Park, 1914-18", to remember and honour the 97 men who lost their lives in the Great War.  Their names are recorded on a community memorial that stands in the church's grounds, erected in 1921 with public subscriptions. 
This exhibition was publicised in The Guide in the autumn and the team at St. Saviour's was delighted that so many people from the surrounding community came to see it, in particular at the opening day on Saturday 26th October and on Remembrance Day itself, on each of which more than 200 people attended. 
The names on the WW1 memorial are now no longer legible and we have embarked on a project to restore it so that the men and the sacrifices they made are always remembered. We have now obtained formal tenders from contractors to carry out the work and are seeking approval from the Diocese of Southwark and the War Memorials Trust. However, we face a funding shortfall of around £10,000.  The total cost of the work is likely to be over £22,000 and the donations and pledges from the community raised to date are around £12,000. This includes the many wonderful contributions made through the exhibition. 
While we await the necessary approvals, we are pursuing further fund raising, with applications also to the Heritage Lottery Fund and to local businesses and we intend to contact all those who have already pledged support to provide details of when the funds will be needed.  But, given the funding gap, it seems likely that we will need still more support from the community.  
Any contribution would be much appreciated. If you wish to pledge or donate an amount, please see contact details below.
With grateful thanks for your support. 
The Administrator,
Parish Office, St Saviour's Church, Grand Drive, London SW20 9DL
This email address is being protected from spambots. You need JavaScript enabled to view it.
0208 540 9406
Epsom & St Helier - Podcast
News from Epsom & St. Helier NHS Trust 
From the lifesaving to the routine, and featuring staff working behind the scenes and on the frontline of our NHS services – Epsom and St Helier have launched a new podcast (thought to be the first of its kind in the country), to help provide more of an insight into the experiences of patients and the diverse and specialised roles that our staff carry out. 
The first podcast was released on 30th November and will be available on a monthly basis via the Trust's website at:
www.epsom-sthelier.nhs.uk/podcast and for download from your usual podcast provider – simply search for 'Your Epsom and St Helier. 
The 'Your Epsom and St Helier' podcast is being produced by the Trust's Communications and Engagement Team and aims to provide a new platform for both patients and staff to share their stories with a wide audience. 
The very first episode covers the story of Rob Glanville – a professional inline skater who suffered a life-changing brain injury while out skating and was subsequently cared for by the neuro-rehab team at St Helier. Rob is joined by one of the speech therapists who treated him – Sally Tan. 
Rob gives his account of the very serious accident that he had in Hammersmith, which resulted in him suffering a sub-duralhaematoma (bleed on the brain), while Sally tells us what it was like to treat Rob and how she and her team helped him to talk, swallow and walk again. 
Director of Communications and Patient Experience, Lisa Thomson, said: "Our Trust is committed to showing members of the public what really happens in our hospitals – people's lives are being saved and changed for the better every single day in our hospitals, but sometimes those stories go unheard. This podcast aims to get these unheard stories out and available to a worldwide audience. This is a pioneering project within the NHS – we can't wait to have more people come on and share their stories with us – and we are very excited about its potential". 
"While the focus of the podcast will be NHS services, staff and the patients we care for, the conversations – as with any good podcast – can be slightly unpredictable. So, while in this first episode you might learn a little about what it's like to suffer a brain injury and how NHS experts can help, you'll also hear why we think helmets are so important and why Lewis Hamilton is the best Formula One driver of the moment. 
Raynes Park Bereavement Service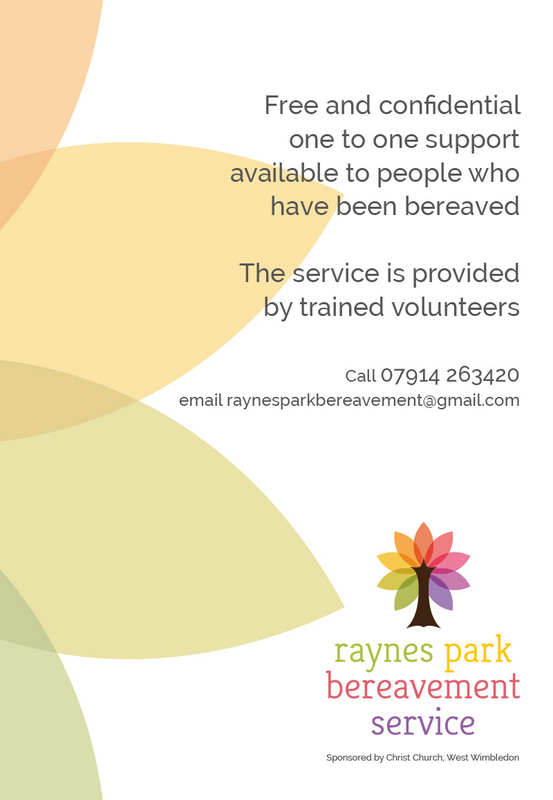 The Raynes Park Bereavement Service was launched on Monday 24 November 2014.   
The service provides free and confidential one to one support to people who have had a bereavement, recently or in the past.  
This service is provided by volunteers who have been vetted, trainedand are supported by professional counsellors.  It is being provided primarily for people living in the Raynes Park area, but it is open to requests from elsewhere.  The service is managed by Christ Church, Raynes Park, and is open to people of all faiths and none.   
The service is accessed by calling 07914 263420 or emailing This email address is being protected from spambots. You need JavaScript enabled to view it..   The volunteer will then arrange a meeting at Lambton Road Medical Practice for as many times as needed.  (If someone is housebound arrangements will be made to see them in their own home.) 
Crossrail 2 - Update December 2018
The Independent Affordability Review has reported to the Government. However, uncertainty continues ...
Various lobby groups are now trying to influence the outcome (businesses, LAs), but one should take the various recent statements in the press with a pinch of salt. 
Against this background, Crossrail (The Elizabeth Line) has run into a 9 month delay, has needed a £350 Million bail out and the CEO has resigned. 
Some say the three objective of Crossrail 2, 
o    Inter-connections at Euston for HS2
o    Alleviate pressure on Waterloo
o    Meeting the anticipated growth in demand for transport, caused by population growth in the London suburbs 
can be met more cost-effectively in other ways. It may be that the central London section is completed first, with later phases being deferred almost indefinitely. 
Some say that the cost of CR2 could be met by increasing local domestic and business rates of, say 1%, a bit like the Olympic Games levy. Another suggestion is for a rates surcharge on properties likely to benefit from being close to the line. 
After the Brexit deadline in 2019, it may be that the Government refocuses on infrastructure projects, perhaps with a new "Spending Review". 
TfL is currently struggling with a fall in passenger numbers and is expecting a £1bn deficit this year. 
At the same time, the controversy over the cost of rail fares rumble on. 
Also Network rail continues to struggle with delivering the electrification of the national rail network, with massive cost overruns and whole swathes of its original plans cancelled. 
The rationale behind HS2 also continues to be questioned, despite the promises made for the Northern Power House. 
Jerry Cuthbert
Postal Collections in Raynes Park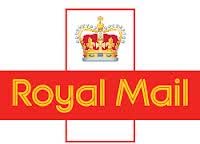 Whilst most of us use the post less than in the past, it may just be worth remembering where there is a later postal collection locally, should we need it at any time.Latest Postal Collections in London SW20 and Surrounding Area
Raynes Park High School Newsletters

Follow this link for the latest Raynes Park High School newsletter
Merton's Top 10 Parking and Traffic Ticket Spots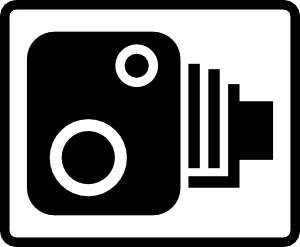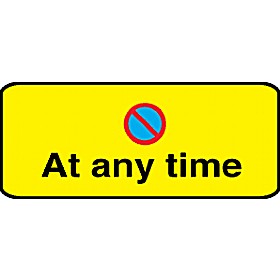 (Courtesy Wimbledon Guardian)
Hartfield Road bus lane camera, Wimbledon – 2,970 tickets
Hartfield Road car park, Wimbledon – 2,605  tickets
London Road bus lane camera, Mitcham (opposite Elmwood Road) – 2,338 tickets
London Road bus lane camera, Mitcham (opposite Bond Road) – 2,282 tickets
London Road bus lane camera, Mitcham (adjacent to Figge's Marsh) – 1,959 tickets
High Street, Wimbledon Village – 1,938 tickets
Coombe Lane, Raynes Park – 1,394 tickets
Russell Road, Wimbledon – 1,373 tickets
Coombe Lane car park, Raynes Park – 1,159 tickets
London Road bus lane, Mitcham (Armfield Crescent) – 1,100 tickets
West Wimbledon Primary School - Newsletters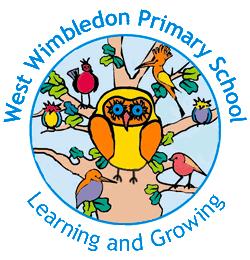 Follow this link for the latest West Wimbledon Primary School newsletter.