Local news
The Raynes Park Association - Blog, October 2019
Our Residents' Association is a member of the Raynes Park Association (RPA), an umbrella group of local residents' associations and business representatives, in an around Raynes Park. As our residents' association has a large membership compared to some others, we have two representatives within the RPA. Its aim is to enhance the environment of the centre of Raynes Park in the interests of people who live and/or work there. It provides a focal point for enhancing the Raynes Park environment, by addressing issues relating to the centre of Raynes Park, and other significant matters in the surrounding area which will affect people beyond the confines of a particular residents association's boundary. 
Its secretary, Chris Larkman, has written a blog about some of the RPA's activities, which may be read  here .
Townswomen's Guild - October 2019
On A

ugust 15th we went on our coach outing to Brighton. Unfortunately, this year we were unable to fill enough seats to break even, but after initial uncertainty we decided that our summer outing should go ahead regardless.  We were very pleased to welcome members from other local organisations who were able to join us. Thank you to those who came. After the wet outing of 2018, this year we had glorious sunshine, and an enjoyable day was had by all. 
The following Thursday, Margaret held a Garden Party Lunch at her house. This has become annual event – and is always an enjoyable occasion. In the past, the weather has not been kind to us, and we have end up staying indoors and admiring her garden through the window. But things were different this year. The sky was blue, and it was another warm, sunny day. Everyone chose to sit outside, but it soon became rather hot in the sun, so we were pleased to benefit from the shade provided by two garden umbrellas. 
In September we resume our regular meetings, and at the time of writing we are looking forward to welcoming Jane Muddle, who will be giving us a talk entitled "Bags and Hats from Madagascar". 
Our monthly meeting in October will be on Thursday 17th October, 1.30 for 1.45 pm, in St. Saviour's Church Hall, when Mike Grimshaw will be giving a talk entitled 'Shetland.' As usual, all are welcome to come along to the meeting.
St Saviour's War Memorial - Update
ST SAVIOUR'S CHURCH WW1 MEMORIAL RESTORATION UPDATE 
Most of you will be aware that the Scout Group was very involved last year with the development and launch of the "Men of Raynes Park" exhibition. This launched an appeal to raise funds to re-carve the names of the 97 men from the Parish who died as a result of the Great War on the memorial in the church grounds.  
The budget for the project is around £23,000.  To date the money raised or pledged, amounts to around £21,000, which is a tremendous achievement.  
Many parents and supporters of the Uniformed Groups, as well as members of the public, made contributions or pledges towards the appeal, for which the organisers at St Saviours are most grateful.  
St Saviour's would like to thank everyone who voted for the project in the Tesco and Waitrose Community Support schemes.  Together these raised £2,281. 
The project, though, has been moving forward very slowly, though not through lack of effort or commitment from the St Saviour's team. The current hold-up is with the War Memorial Trust who have placed restrictions on the agreed work, which we hope will shortly be resolved. 
As soon as we have a date for the commencement of work St Saviour's team will be in touch to call in pledges.
Crossrail 2 - Update December 2018
The Independent Affordability Review has reported to the Government. However, uncertainty continues ...
Various lobby groups are now trying to influence the outcome (businesses, LAs), but one should take the various recent statements in the press with a pinch of salt. 
Against this background, Crossrail (The Elizabeth Line) has run into a 9 month delay, has needed a £350 Million bail out and the CEO has resigned. 
Some say the three objective of Crossrail 2, 
o    Inter-connections at Euston for HS2
o    Alleviate pressure on Waterloo
o    Meeting the anticipated growth in demand for transport, caused by population growth in the London suburbs 
can be met more cost-effectively in other ways. It may be that the central London section is completed first, with later phases being deferred almost indefinitely. 
Some say that the cost of CR2 could be met by increasing local domestic and business rates of, say 1%, a bit like the Olympic Games levy. Another suggestion is for a rates surcharge on properties likely to benefit from being close to the line. 
After the Brexit deadline in 2019, it may be that the Government refocuses on infrastructure projects, perhaps with a new "Spending Review". 
TfL is currently struggling with a fall in passenger numbers and is expecting a £1bn deficit this year. 
At the same time, the controversy over the cost of rail fares rumble on. 
Also Network rail continues to struggle with delivering the electrification of the national rail network, with massive cost overruns and whole swathes of its original plans cancelled. 
The rationale behind HS2 also continues to be questioned, despite the promises made for the Northern Power House. 
Jerry Cuthbert
Morden Rotary Club - Sept 2019
As ev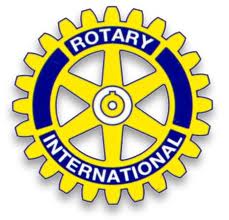 er it's been a busy first half of the year for your local Rotary team.
In January and February we were able to host a very successful "Young Chef of the Year" again, which is now a recognized national event.

Huge thanks to Merton College and their staff for most generously letting us use their superb facilities, and for introducing international chefs as judges.

We've also raised more funds at the Rotary Fair in Cheam Park in May, and in July at Morden Fun Day. Many thanks to Aldi Stores for their sponsorship and support that made 
these events successful.

In June we arranged for over 100 young special needs children from Merton Schools to have a great "Kids Out" day at Chessington World of Adventure. Sincere thanks to The Leivers Trust for making it possible, and the team at Merton Council Transport Pool for their practical support too.

Besides these very enjoyable events we've been able to give financial support to St.Raphaels Hospice, Morden Little League Footballers, The Wimbledon Guild, ShelterBox, Perseid School, Wimbledon Park Sailing Club, The Tadworth Trust, Children With Cancer UK, Haig Homes and 16th Morden Scouts.

None of this would have been possible without the great support of you, the residents of Morden, Raynes Park, Motspur Park and Wimbledon!

Still to come in the next months are The Rotary Regatta in Wimbledon Park, presentations of Dictionaries For Life" to Year 6 children in the the Borough, and a number of other projects which are in the planning stage.

On your behalf we're connecting with a number of other local good causes and offering practical and financial support.   One of these is Faith in Action, which host lunches twice weekly for the homeless of Merton. FIA has been chosen by Jane Howard, Mayor of Merton, for her fundraising support during her year of office.

FIA is based at the Salvation Army HQ in South Wimbledon, where besides meals, they also offer laundry facilities, hairdressing and many more practical services to street people.

Again Aldi Stores generously make available fresh fruit, bread, cereals and other items at "sell-by" dates or in broken packaging to support this project.

In between the hard work, your community team is organising a day trip to the Tate Gallery, a skittles competition and enjoying the excellent team togetherness we call "fellowship".

As ever we'd love to have more volunteers join the team for any event, and particularly the Christmas collection. We're all in the community service team, but we do have smaller teams working on international projects, youth work, sports and special charity work.

Whatever you can offer, we'll guarantee you'll find your effort will be rewarded when you see the visible benefits. You can make a difference!

You'll find Morden Rotary on Facebook: we hold regular open evenings to show what we do, or just get in touch anytime to find out more.
Best wishes from your Community Service Team at Morden Rotary. 
Joss Ollett


Raynes Park High School Newsletters

Follow this link for the latest Raynes Park High School newsletter
Trees by Beverley Brook
Trees alongside Beverley Brook at Motspur Park
One of our members, Clare Green, contacted us and the Environment Agency after an oak tree fell onto a Mini. She was very concerned about this and other trees alongside the Brook at Motspur Park.   She has sent us the response she has received from the Agency, who write as follows: 
"The Environment Agency has already been out on site with tree surgeons to look at the remaining trees. We will be taking action to reduce the height of the mature oak trees and removing dead branches etc. from those that we are responsible for on the left bank at the end of the year. There was nothing that the professionals felt was "dangerous" warranting immediate removal. My advice is that the latter part of the year is best for the proposed type of work.
I hope that this satisfies your concerns – do feel free to call me if you have any further queries regarding this issue. 
Mary Seabourne, Technical Advisor, APT (Mole and South London) Environment Agency | Medway House, Powdermill Lane, Leigh, Tonbridge, Kent TN11 9AS".


West Wimbledon Primary School - Newsletters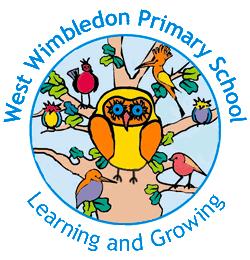 Follow this link for the latest West Wimbledon Primary School newsletter.
New Cycle and Foot Path
Cycle and footpath from New Malden to Raynes Park 
The new walking and cycling route was opened on 13 July 2019.  It is like a delightfu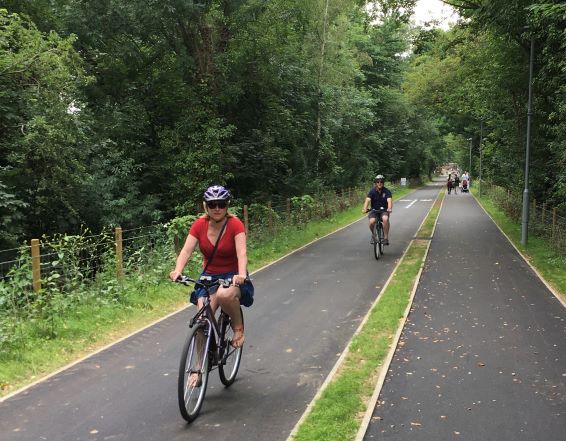 l  a country path and will be useful for many people!   Try it out!  You can always walk one way and get the train back.  From Raynes Park the path is accessed via Taunton Avenue which is off West Barnes Lane, (nearly opposite Waitrose Carpark).
Raynes Park Bereavement Service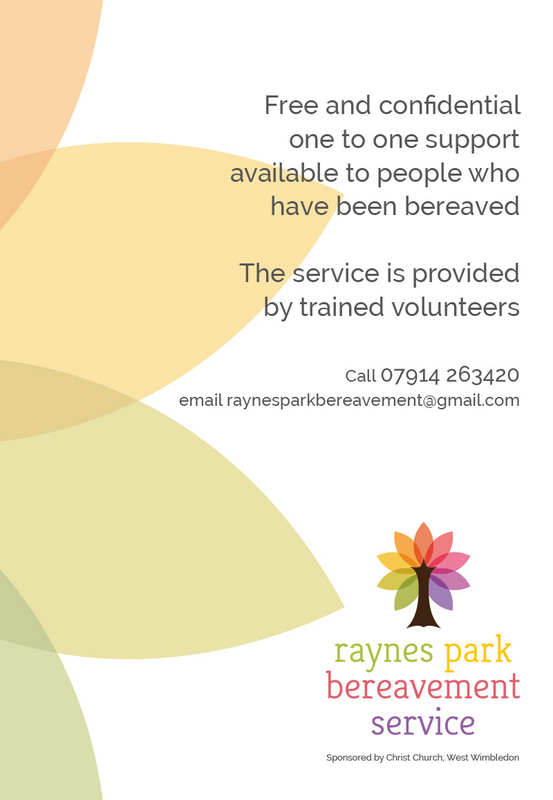 The Raynes Park Bereavement Service was launched on Monday 24 November 2014.   
The service provides free and confidential one to one support to people who have had a bereavement, recently or in the past.  
This service is provided by volunteers who have been vetted, trainedand are supported by professional counsellors.  It is being provided primarily for people living in the Raynes Park area, but it is open to requests from elsewhere.  The service is managed by Christ Church, Raynes Park, and is open to people of all faiths and none.   
The service is accessed by calling 07914 263420 or emailing This email address is being protected from spambots. You need JavaScript enabled to view it..   The volunteer will then arrange a meeting at Lambton Road Medical Practice for as many times as needed.  (If someone is housebound arrangements will be made to see them in their own home.) 
RPA Objection to Revised Parking Charges
RAYNES PARK ASSOCIATION LETTER TO MERTON COUNCIL
Letter of Objection to proposed revised parking charges 
I am writing you on behalf of the Raynes Park Association to register our objections to the proposed rises in parking charges.  To remind you the Raynes Park Association is an umbrella organisation comprising local residents' associations, businesses and other local organisations within the Raynes Park area, cutting across several Wards.  
i.   Town Centre Parking Charges
 While parking charges in town centres such as Raynes Park may be necessary to ensure efficient use of available spaces, we believe these charges should be kept as low as is reasonably possible to encourage the use of the services offered in our local town centre.  We are therefore totally opposed to the proposal to double these charges which, we believe, will cause damage to our high street at a time when they can least afford it.  
·       LaToya Harding (The Daily Telegraph 10th April 2019) said "The number of high street shops closing remained at record highs last year as rising business rates, declining customer footfall and a shift to online shopping took their toll."    So regardless how you class the north side of Raynes Park, unless we do more to help small shopping streets the impact will continue until it is full of Charity shops and large national chains. 
·       The Retail Gazette Jan 2019 said "Over 175,000 jobs are set to be shed from the UK's retail industry, while retail property values will slide amid the continuing increase in online shopping.  A further 23,000 shops are expected to close this year, according to research conducted by real estate advisers Altus Group." 
·       Thomas Heatherwick, the award-winning designer has remarked when it comes to retail "feeling is function".  Shopping should be a pleasant experience without unjustified financial obstacles. Why would a shopper drive to a retail area, spend time trying to find a parking place, and pay a large parking charge when they can sit comfortably at home and order supplies from a lap top.  
What is Merton actually doing to enhance the public realm experience in Raynes Park?  It is clearly not using the parking charge or CIL funding for environmental improvements. It is just another form of local taxation with the money going in one direction whilst failing to address the fundamental retail issues. 
You will be aware that we have formally requested the setting up of a free 20-minute parking period in the part of Raynes Park on the north of the railway to match what is already provided on the south of the railway.  Officers have indicated that the north is classed as a "Town Centre" whilst the south is not; we would suggest this is illogical.    Some local businesses believe they need more than 20 minutes, but at least it is a start; businesses also need longer term parking for their own vehicles without the punitive business parking permits. 
Whether or not you decide to introduce the increases, we ask you now urgently to review our request and to consider it favourably. 
ii.                Residents' Parking Permits 
We are appalled at the concept of the massive proposed increases in the charges for residents to obtain permits to park in the CPZ areas.  When the London Borough of Merton consulted local residents on the setting up of CPZs it was understood that the charges would reflect the cost to the Council in managing the service.  It seems to us wrong that the Council should unilaterally decide to increase the charge as a 'tax' against local people owning a car.  This was never part of the consultation and we therefore question the Council's authority to initiate this additional charge.  
In any event, the increased charges are totally unfair as it is only applicable to people living within a CPZ.  If you are lucky enough to have your own driveway or indeed live in a road with no controls, you will not be charged.  Your vehicle will equally cause pollution, which appears to be the rationale behind this 'tax', yet having your own driveway makes you exempt.  Furthermore, there is no equality across the whole of Merton, why should residents in the Mitcham not receive the same increase as in Wimbledon and Raynes Park, especially when one of the key planks in the argument for the increases are to reduce pollution; pollution does not suddenly stop in Mitcham surely?  We suggest that the rationale has indeed been drawn up in what can only be seen a 'planned way' to increase taxes in areas where the ruling majority is not represented which might well be considered as maladministration. 
We suggest that Resident's Parking Permits: 
i.   In the interests of fairness be the same cost regardless of which part of the borough one lives.
ii.   Increase proportionately with inflation and the actual cost of managing the service.
iii.   Should be automatically renewed via direct debit to save staff time dealing with the complicated existing process requesting a pin then re-submitting and having to remember the renewal date.
iv.   No longer require a paper notice, but rather linked to the vehicle registration and Parking Attendants be given devices that can scan the registration number and link to the Council's database to confirm it can park in Zone situated.  No doubt DVLC would be pleased if the Council were also able to catch unlicensed vehicles at the same time.  
We trust you will consider all our suggestions favourably.
Chris Edge
Chairman RPA
Postal Collections in Raynes Park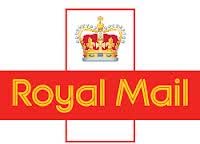 Whilst most of us use the post less than in the past, it may just be worth remembering where there is a later postal collection locally, should we need it at any time.Latest Postal Collections in London SW20 and Surrounding Area