Local news
Raynes Park Afternoon Townswomen's Guild - Apr 2017
Mrs Stephanie Bruggerman, a NHS Physiotherapist, and Falls Co-ordinator for Merton, came to speak to us about Falls Prevention at our March meeting.  
Following a wide-ranging discussion, she summarised with a four-point checklist of positive things we can do to avoid falls.  
1.  Work at keeping strong and active
2.  Check round your home for clutter and other hazards
3.  Regularly check medications taken – requirement and dosage
4.  Look after your eyesight 
Also discussed were Personal Alarms and the Message in a Bottle scheme (which involves a summary of personal information being stored in an emergency canister in the fridge) This was a serious topic but the advice was well received by members.
The meeting closed with a collection towards the famine in Sudan appeal. 
Taking advantage of the spring sunshine, at the beginning of April, a large group enjoyed a lunch at The Watchman, New Malden.  The following week a small group enjoyed a guided tour of Charterhouse situated at one corner of Charterhouse Square which is close to The Barbican.  This historic building dates from the 1348.  It has served as a monastery, private mansion, boys school and an alms-house which it is today. Our tour took in the Great Hall where the Brothers sit together to eat their meals, the Great Chamber where Queen Elizabeth I held court during the first days of her reign, Wash-house Court associated with the medieval monks of the Charterhouse, and Master's Court which reveals the opulence of Lord North's Tudor mansion.  Personally, I liked the cloisters where you could plainly see the big grey stones supporting the small red Tudor bricks halfway up the wall.  There also remained an interesting doorway which would have led to a monk's cell, with half of the original thick and heavy door on display.  Recently Charterhouse was a school which is now situated in the Godalming area.  The present Brothers are needy gentlemen (along the lines of the Chelsea Pensioners). 
We are inviting local Residents and friends in the Rendezvous and Pavilion Clubs to join us for a Coach Trip to Eastbourne (Tickets £14).   Please telephone Dorothy Raymond to reserve a place.
Coach Trip to EASTBOURNE 
Date:  Thursday, 17th August 2017 
Transport: 50 seater Edward Thomas coach 
Pick Up Points:  
Motspur Park – 9.00 am, 
Raynes Park Station (Approach Rd side) – 9.10 am, 
Grand Drive (Greenway bus stop Sth side) – 9.20 am. 
Return: 4.30 pm. 
Cost: £14 per seat (including tip)
Our next meeting is on Thursday, 18th May at St Saviour's Church Hall at 1.30 pm when Jonathan Jones will give a talk entitled 'Town Crier'.  Visitors are always welcome at our meetings and other activities.    
Dorothy Raymond  020 8395 9489
No Wheelies Please
From the No Wheelies Please - Merton Group 
The results of two surveys (one borough wide, and the other by the Apostles Residents' Association) have indicated that over 90% of the respondents reject the Council's proposals for fortnightly waste collections (from October 2018) and the introduction of 68,000 wheelie bins across the borough. 
The NO WHEELIES PLEASE - MERTON group, have instigated a non-party-political RESIDENTS' REFERENDUM to enable residents to make known their preferences for the frequency of dustbin waste collections, and for 80 litre, lidded, recycling bins in a uniform colour, instead of wheelies and open topped boxes. Thephotos on the website say it all! (but there's loads more info at- www.nowheeliesplease-merton.org.uk. 
Having gathered the first thousand signatures, the group will be trying to secure face to face negotiations with the Council and Veolia Waste Management (who are taking over Merton's waste collection service this month).
Merton's Scrapped Weekly Collections
Merton Scrapped Weekly Collection - FAQs
As you know Merton's council's current administration is planning to scrap the weekly rubbish collection.  Over 3500 people replied to the opposition parties' survey, with 95% against the administration's plans.  Many of you asked for more detail, so here is an FAQ which prepared by opposition Councillors to help you understand more about these plans.
Raynes Park High School Newsletters

Follow this link for the latest Raynes Park High School newsletter
TfL letter - Bushey Rd - Feb 2017
To:       John Elvidge
From:   Leon Daniels, Managing
Director, Surface Transport, Transport for London 
Re:   Bushey Road and Lower Downs Bridge 
Thank you for your letter of 11 January. I have addressed the issues you raise individually. 
The junction of Bushey Road and Grand Drive 
This junction experiences heavy traffic throughout the day, with long queues on both Grand Drive and Bushey Road. Our primary aim here has always been to strike a fair balance for all and we have tried to make improvements to both of these approaches in response to customer enquiries about the junction. 
There are four bus services that pass through this junction, including routes 152, 163, 655 and K5, and we need to maintain a smooth journey and minimise delays for each bus. The A298 is also designated as a stretch of the 'Strategic Road Network', which we must prioritise where possible, as it carries a large Volume of traffic. 
To aid us in reaching a fair balance, this junction was upgraded to operate a newer form of traffic signal control that uses vehicle detection embedded in the road surface to measure demand on each approach. This information allows our computer system to calculate the required length of signal 'green time' to allocate. The new signal timings have been in operation for approximately six months, and we are pleased to say that we have received no negative feedback in that time. 
However, following your enquiry, we have investigated the operation of the junction in line with your observations, and have confirmed that the right turning movement from Bushey Road into Grand Drive southbound is receiving a shorter signal green time when compared to other approaches, particularly in the morning. To help address the issue with this movement, we have changed the traffic signal timings in the morning to provide a slightly longer signal green time, on average, without significantly impacting upon other traffic movement. 
We will continue to monitor the junction over the coming months to ensure that our changes are effective, and would welcome any further feedback from you. 
Lower Downs Bridge 
This bridge is not part of our road network and any works would need to be carried out by the asset owner and the local borough, the London Borough of Merton.   I would suggest contacting the LB Merton directly about the issue of high vehicles getting stuck. 
I hope this response is helpful to you.
West Wimbledon Primary School - Newsletters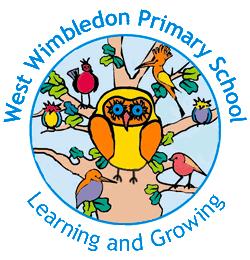 Follow this link for the latest West Wimbledon Primary School newsletter.
Diesel Levy
From:    John Elvidge (RP&WBRA)] 
To:         Councillor Stephen Alambritis 
Date:     27th January 2017 
Re:  Diesel Levy
I write as Chairman of the Raynes Park and West Barnes Residents' Association. I understand that the Council is proposing to bring in a levy on diesel vehicles as early as this April, with a surcharge for parking permits and business permits, that is likely to increase in future years.   Please take this e-mail into account in reply to the public consultation that you are (belatedly) undertaking. 
While I understand that modern research shows that such vehicles bring health issues, there does need to be a period of time for public education and during which people are able to change vehicles, otherwise the costs to them will be inordinate. Most people change their vehicles only every three years or so, and those who have recently bought such a vehicle will be heavily penalised, given the depreciation in value.  If the proposal has merit, it should be introduced over a number of years.  The proposal will also hit hardest those who are less well off, as they can ill afford to change their vehicle, simply to avoid extra costs. 
Further, there seems little evidence of such bad air pollution in Merton that it is vital to introduce this scheme at such speed. 
I trust that the Council will defer the introduction of the scheme at this time. 
Please acknowledge receipt.
 From:     Cllr. Ross Garrod (LBM)
To:         John Elvidge (RP&WBRA)
Cc:         Cllr. Stephen Alambritis
Date:      27th January 2017 
Re:  Diesel Levy 
Thank you for your email that has been passed to me as Cabinet Member responsible for the diesel levy. I have passed your response to the consultation to the Traffic and Highways team so that it can be considered. However, I must advise that it will be considered as an individual response and I would urge you to speak to members of your association to email the traffic and highways department directly should they wish to raise individual concerns about the levy. Please be reminded that the consultation concludes on 3rd February.  
Just as a note of background - the proposed introduction of the Diesel Levy is to tackle the issue of air pollution in which the emissions from diesel cars contribute disproportionately. It is estimated that air pollution kills over 9,000 Londoners and will also have a significant impact on the health of many others. I am sure you would agree that this is alarming especially as those exposed to the pollutants would be unsuspecting residents. The issue of air pollution is a top priority for the Mayor of London as the air in particular parts of London is often in breach of regulated levels. This is line with the air quality tests we have undertaken in the borough.  
As I am sure you will agree, there is a need to act to tackle this issue and as an authority we have a duty to our residents. The powers open to local authorities to dissuade the use of diesel cars are limited. In fact I would have much rather the Government bring in a scheme to incentivise the scrappage of such vehicles. However, they have consistently demonstrated a lack of willingness to act and in their absence I think as an authority we should do what we can to limit the impact and exposure of these poisonous substances impacting on the health of residents in the borough.  
I appreciate the concerns you raise about the introduction being introduced over a number of years and this was raised at a scrutiny meeting by Councillors and as result we have proposed that the levy be introduced over a three year period. The first year will be set at the reduced amount of £90 and by year three it will be £150. This will afford residents two years to prepare before the full priced levy be applicable.  
I hope that you have found my email to be helpful and once the consultation closes you will receive further communication from the Traffic and Highways team. 
Raynes Park Bereavement Service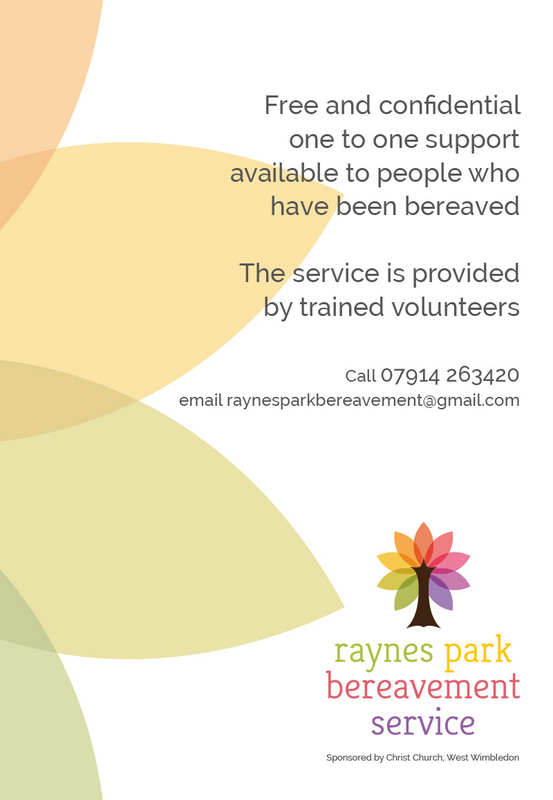 The Raynes Park Bereavement Service was launched on Monday 24 November 2014.   
The service provides free and confidential one to one support to people who have had a bereavement, recently or in the past.  
This service is provided by volunteers who have been vetted, trainedand are supported by professional counsellors.  It is being provided primarily for people living in the Raynes Park area, but it is open to requests from elsewhere.  The service is managed by Christ Church, Raynes Park, and is open to people of all faiths and none.   
The service is accessed by calling 07914 263420 or emailing This email address is being protected from spambots. You need JavaScript enabled to view it..   The volunteer will then arrange a meeting at Lambton Road Medical Practice for as many times as needed.  (If someone is housebound arrangements will be made to see them in their own home.) 
Proposed Boundary Commission Changes
Association's response to initial proposals for local Constituency changes
Dear Sirs, 
I write on behalf of the Raynes Park and West Barnes Residents' Association. This was founded in 1928 and is one of the two largest Residents' Associations in the London Borough of Merton, and has some 2000 household members. Our members live in the Council wards of Raynes Park, West Barnes, Cannon Hill, and Lower Morden.  
We are in receipt of the Boundary Commission for England's initial proposals to reduce the number of MP's from 650 to 600, and to average out the number of voters in each Parliamentary seat.  The proposals, as they presently stand, would have major effects on the London Borough of Merton, which would be split into five different constituencies, and result in Councillors and Council officers having to deal with five different MP's in order to get action on matters that affected local people. We understand that they, as well as both local MP's, are very concerned at this prospect, as are we. 
We believe that these proposals are misconceived, and that, so far as possible, constituencies should remain co-terminus with the boundaries of London boroughs (which are not about to be altered). There are also natural boundaries which should be respected, such as the A3, Wimbledon Common, and Morden Hall Park.  
We believe that it is very important to keep communities together, so that shopping centres, leisure outlets, recreational areas, and transport hubs are not divorced from the areas that they serve.  In our own area, residents have always regarded as their centres Wimbledon, and Merton and Morden, and this should be retained.  
The Commission is proposing that the Council wards of Wimbledon Park and Wimbledon Village are taken out of the present Wimbledon constituency to join the current Putney constituency. These wards are integral to the history of Wimbledon, and cover both Wimbledon Common and Wimbledon tennis. Hardly any inhabitants in Wimbledon have an affinity for Putney, since Wimbledon Common is a natural boundary separating two distinctively different communities. 
The proposal is to replace them with four wards from Mitcham, being Colliers Wood, Lavender Fields, Ravensbury, and Cricket Green.  These wards have historically looked to Mitcham as their centre of gravity, and not Wimbledon. The rest of Merton would be hived off to three other constituencies.  Lower Morden ward, for example, would become part of the Sutton and Cheam constituency.  
Our view is that the best solution to maintain the cohesiveness of our area would be to keep the existing Wimbledon constituency and to add on those parts of the Mitcham constituency that are very close to it, being Colliers Wood and Lavender Fields. That would meet the voting registration criteria. Cricket Green and Ravensbury are further away. 
An example of a major issue where it is important to have a unified view across the whole of our area is that of Crossrail 2, where land will needed to be safeguarded for ten years or more in Wimbledon, Raynes Park and Motspur Park while decisions are taken as to the re-siting of stations, possible tunnelling and bridges to remove the level crossings, and the number of tracks required.  
The present suggestions would, in our view, result in a cohesive community being irreparably divided, with real consequences for the effective performance of local government. 
These proposals are for consultation, and we welcome the opportunity to comment upon them.  Having received these consultations, the Commission will, we understand, publish revised recommendations with a view to making final ones in 2018. The Government has said that it is committed to acting on these before the next fixed election. 
There are four factors which we understand that the Commission must take into account when making a constituency with the correct number of voters (which is around 70,000- 76,000).  These are 
1. Special geographical considerations, including size, shape and accessibility;
2. Local government boundaries;
3. Boundaries of existing constituencies;
4. Any local ties that would be broken. 
We believe that these objectives can best be met by retaining in a Wimbledon and Merton constituency the four wards we represent together with those in the central Wimbledon area, as well as Wimbledon Park and Wimbledon Village, but together with Colliers Wood and Ravensbury.   
We hope that the next round of consultations will put this forward as your preferred option. Please acknowledge receipt of these representations. We would add that Merton Council have not publicised these very important proposals in their newsletter My Merton or otherwise. This means that the information has not been widely disseminated.   
Yours faithfully,
John Elvidge, Chairman
Equity Release - Get Advice First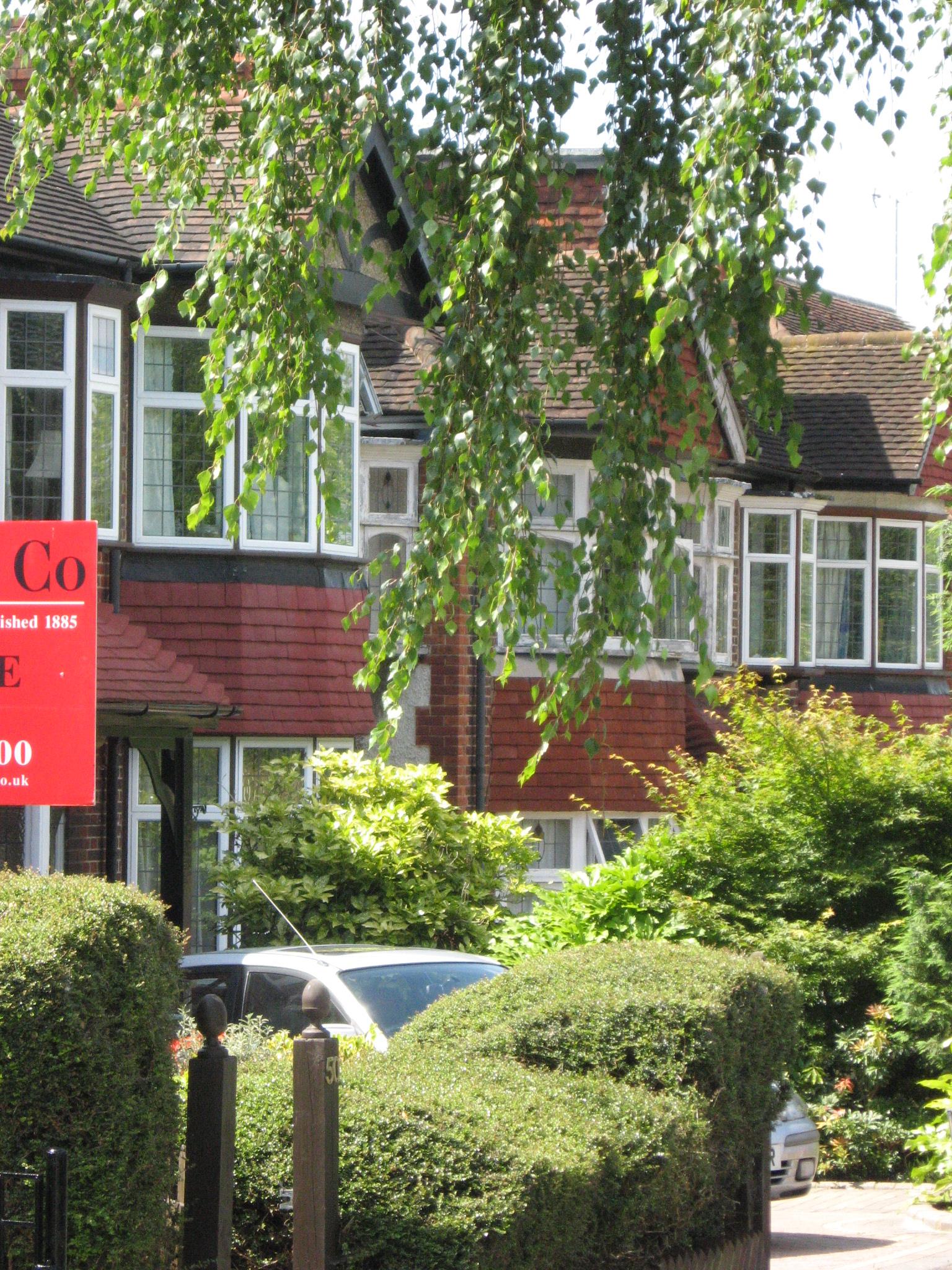 Do you know someone who is looking at an equity release scheme to release capital? If so, tell them to make sure they don't go into it without first consulting the professionals. 
This note of caution follows an important ruling handed down from the Supreme Court concerning a woman who sold her home to a nominee purchaser appointed by a company specialising in Equity Release. She was promised she could remain in the property indefinitely at a discounted rent and was further tempted by the prospect of being able to obtain additional capital sums after 10 years. 
The woman was granted a two-year tenancy of her home. However, the purchaser mortgaged the property to a lender who was unaware of the tenancy. It was three years later that the woman discovered a possession order had been granted in respect of her home due to the purchaser's defaults on the mortgage. An issue arose as to whether she had any right to remain in the property. A judge's ruling that she had no such right was subsequently upheld by the Court of Appeal. 
This is an example of an old and very bad Equity Release scheme. "Current schemes are much safer and the industry has cleaned up its act, thank goodness. The real down-side to Equity Release these days is how expensive it is in terms of the interest paid on the loan. You should always seek financial and then legal advice before signing up. 
Hatice Mustafa,
Pearson Hards
41 New Traffic ANPR Cameras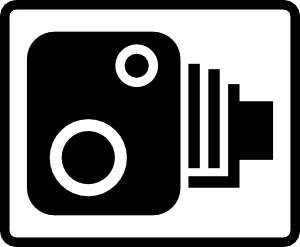 Merton Council is introducing 41 new state-of-the-art cameras  to monitor the area's roads and keep people safe.  
Cameras using automatic number plate recognition (ANPR) technology will monitor bus lanes, box junctions, no entry points and banned turns. 
Cameras, which will go live in July, are portable, and can be moved to where they are most needed.
The cameras will record short clips of vehicles that break the rules at 41 specially chosen locations across the borough. 
These clips will then be sent to a team of reviewing officers who decide whether to issue penalty notices. The footage will be made available online for recipients to view. 
Cabinet Member for Street Cleanliness and Parking, Councillor Ross Garrod, said: "We have listened to residents who have told us that congestion is one of their top concerns again and again. ANPR will keep Merton moving; making it easier for us all to get to work, pick up the kids from school or do the shopping. It will allow us to free up officer time to tackle other areas of enforcement such as badly parked vehicles. Enforcement is one way of encouraging people to obey the law of the road." 
For more information, visit www.merton.gov.uk/parking
Postal Collections in Raynes Park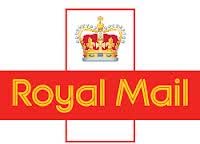 Whilst most of us use the post less than in the past, it may just be worth remembering where there is a later postal collection locally, should we need it at any time.Latest Postal Collections in London SW20 and Surrounding Area