Local news
Tudor Williams to Close
New Malden shoppers are very sad to see the announcement in early March of the closure of their department store, Tudor Williams on 4th March.  This store has traded from its site at 53-59 High Street for over a century. 
A spokesman for Tudor Williams said: "One of the areas' most loved family-run department stores, Tudor Williams, is greatly saddened to announce its intention to close after over 100 years of trading in New Malden and shall embark on a Great £1,000,000 Store Closing Sale, beginning Friday May 17, with a final closure date of Saturday June 29." 
Managing Group Director John Morris has blamed the spiralling costs and the wider difficulties faced by high street retailers in recent years as having influenced the decision. 
Mr Morris said that  "despite the tremendous effort put in by our New Malden management and staff -  and the extensive refurbishment of the store - unfortunately it has not seen the necessary improvement in sales." 
He went on to say that neither their Dorking store and Tudor Williams' sister store, Elphicks of Farnham, (which recently has also undergone major) refurbishment will be affected by this decision and will continue to trade as normal. 
Tudor Williams intends to sell all stock ahead of the closure, while any "special orders" will be handled by Elphicks at Farnham. 
According to Tudor Williams website, the store began life in 1913 as a small corner shop Mr.. Tudor Williams having come to New Malden from Wales in 1913, and purchased a small corner shop. Initially the business concentrated on Millinery and Haberdashery and over the years this was developed by Mr Williams and his wife, ith the business acquiring adjacent properties as the range of stock began to develop.
Townswomen's Guild
The Raynes Park Afternoon TOWNSWOMENS GUILD   

In July last year I told you about the mixed fortunes of our 85th birthday celebration lunch. 
We are one of the oldest TWG branches nationally and this year is the 90th anniversary of the setting up of the national movement.  Accordingly, in April we plan to attend a national Thanksgiving Service at St Martin's in the Fields, Trafalgar Square; and in May a lunch is being arranged by the Federation of branches in North-East Surrey to be held at St Bede's Hall (behind St Raphael's) in Cheam Road.  
At our Raynes Park AGM in February,  the retiring officers and committee were reappointed for another year. 
In March the popular lunch club dined at the Morden Brook and on Monday 11th, a rather disappointing turnout of members visited the All Saints Church in Kingston for the regular Monday lunchtime concert, this time given by the Alianor Piano Trio (Piano, Violin, Cello), a very competent group whose programme of music was well received by a an appreciative audience.  Also, of interest was a small art display by Pauline Creed. 
The April meeting which is to be held on Thursday 18th will be a social occasion featuring a beetle drive.  May's scheduled speaker is Bob Sinfield,  whose talk is entitled 'The great unwatched'. 
We welcome visitors or others interested in our activities.  Our meetings are held on the 3rd Thursday of each month at St Saviour's Church Hall, 1.30 for 1.45 pm, 
Dorothy Raymond
Vice Chairman
Morden Rotary - March 2019
Young Chef of the Year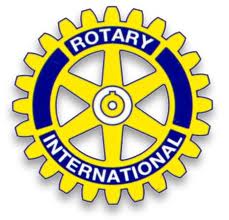 On Saturday 2nd March, a dozen young aspiring chefs competed in the "Young Chef of The Year" district final at South Thames College in Morden. They came from a wide area, from South London, Surrey and Sussex. Aged 11- 16, all the entrants had won through first round competitions.

The judges were noteworthy professionals - Master Chefs Omera Gallucci, Franco Fontebasso, Soukias Tchilingirian and Master Baker, Tom Cromwell.

They were led by internationally renowned chef Giovanni Fontebasso, and Morden Rotary Club was delighted to have such a distinguished judging panel.

After briefing, the competitors had two hours to produce their meals, and present them in a table setting.

The judges found all the results were extremely high quality - commenting that they felt each one was exceptional.

The winner was Florence Pattendenfrom Fleet, and second place went to Oliver Trowell of Banstead. Both will go on to the regional final in Orpington in March - and if 
successful, to the National final, taking place at Leeds City College in April.

Trophies and certificates of merit were awarded to the contestants by Merton Mayor Mary Curtin, and Rotary District Governor David Easton and afterwards all the entrants had a very special time, as each was given personal feedback and guidance by the judges to help them improve even further.

Giovanni Fontebasso, who has seen "Young Chef of The Year" develop into a nationally recognized award, was very enthusiastic, and commented he's seen hundreds of youngsters benefit from this competition. He was very impressed with the improving standard of entrants every year.
"Young Chef of the Year", was hosted by Morden Rotary Club, and sponsored by Fillppo Berio Olive Oil.
President Margaret Sinclair was supported by club members Jim Sinclair, William Rhind, Stan Earl, Peter & Margaret Redway, Tony Hunn, Phil Watson, Barry Bramley and Joss Ollett.  
The club is very grateful to Rotarian Syd Mair and the catering tutors and staff of South Thames College at Merton for their great organization and enthusiasm for this event. 
If you would like more information, or if you know someone who would like to take part, Please contact:- 
Morden Rotary Club: - http://www.rotary-ribi.org/clubs/homepage.php/ClubID=8 
Joss Ollett
West Wimbledon Primary School - Newsletters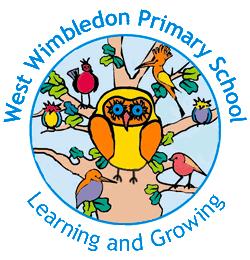 Follow this link for the latest West Wimbledon Primary School newsletter.
Merton Bowling Club - 110 Anniversary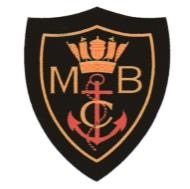 Merton Bowling Club is celebrating 110 years of bowling in the community. 
They have tried to trace the meaning of their Club badge, but details are sketchy. The top part of the badge is the 'Royal Navy Crown'. This is seen on the badges of  most of those for individual ships. It is associated with the Merchant Navy as well. 
The fouled anchor part of the badge is the insignia worn by  Leading Ratings of the Royal Navy on their dress uniform.  The Club would welcome any more information about this from readers of The Guide's  to add to the club history. 
According to the Club's honours board, and as the name of the Club's venue indicates, one of the members was Sir Joseph Hood. He was President of Merton Bowling Club from 1920 – 1931. Sir Joseph  was a businessman and a Conservative MP. 
At the 1918 General Election  Sir Joseph was elected as  a Coalition  Member of Parliament  for Wimbledon. He  went on to hold the seat at the next two general elections, and in 1922 was created a "Baronet of Wimbledon in the County of Surrey". 
Sir Joseph Hood was known as a generous benefactor to the area he represented in Parliament.  On his death the lands he  bequeathed to the community were named after him in honour of his generosity. 
Since then Merton Bowling Club playing at the Joseph Hood Recreation Ground, has had a constant flow of members -  ranging from ten years of age to 94 – and the Club looks to provide a friendly and social environment where people can bowl at their leisure, or more competitively,  pursue places in the  Wimbledon & District Bowling Association and Kingston District League.  
The Club's 110-year celebrations will continue until its Open Day on the afternoon of Sunday 28th April 2019 from 12.00 till 15.00 hours. 
Visitors will be  very welcome, so the Club hopes everyone will come along and have a free bowling taster session; a cup of tea and a chat.
If you are interested, but are unable to make this date, do please check the Club's website and consider booking  a session, with or without, coaching at:
Raynes Park Bereavement Service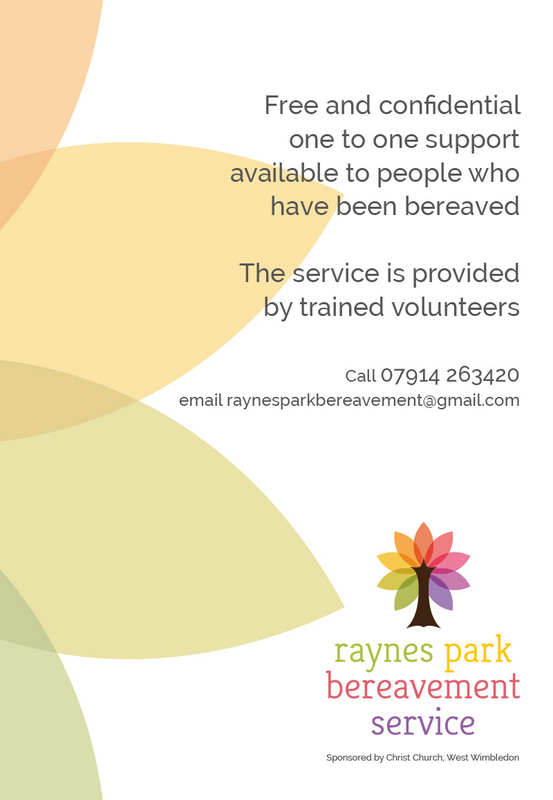 The Raynes Park Bereavement Service was launched on Monday 24 November 2014.   
The service provides free and confidential one to one support to people who have had a bereavement, recently or in the past.  
This service is provided by volunteers who have been vetted, trainedand are supported by professional counsellors.  It is being provided primarily for people living in the Raynes Park area, but it is open to requests from elsewhere.  The service is managed by Christ Church, Raynes Park, and is open to people of all faiths and none.   
The service is accessed by calling 07914 263420 or emailing This email address is being protected from spambots. You need JavaScript enabled to view it..   The volunteer will then arrange a meeting at Lambton Road Medical Practice for as many times as needed.  (If someone is housebound arrangements will be made to see them in their own home.) 
Motspur Park Post Office
 
Finally, things are happening regarding the re-establishment of a PO branch in Motspur Park village. The new location is Sima Brothers Newsagents, 347 West Barnes Lane - next door to the previous location, at Ecklee. We are told the target date for opening is 20th March.
Postal Collections in Raynes Park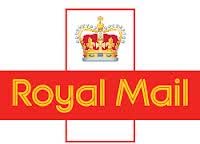 Whilst most of us use the post less than in the past, it may just be worth remembering where there is a later postal collection locally, should we need it at any time.Latest Postal Collections in London SW20 and Surrounding Area
Crossrail 2 - Update December 2018
The Independent Affordability Review has reported to the Government. However, uncertainty continues ...
Various lobby groups are now trying to influence the outcome (businesses, LAs), but one should take the various recent statements in the press with a pinch of salt. 
Against this background, Crossrail (The Elizabeth Line) has run into a 9 month delay, has needed a £350 Million bail out and the CEO has resigned. 
Some say the three objective of Crossrail 2, 
o    Inter-connections at Euston for HS2
o    Alleviate pressure on Waterloo
o    Meeting the anticipated growth in demand for transport, caused by population growth in the London suburbs 
can be met more cost-effectively in other ways. It may be that the central London section is completed first, with later phases being deferred almost indefinitely. 
Some say that the cost of CR2 could be met by increasing local domestic and business rates of, say 1%, a bit like the Olympic Games levy. Another suggestion is for a rates surcharge on properties likely to benefit from being close to the line. 
After the Brexit deadline in 2019, it may be that the Government refocuses on infrastructure projects, perhaps with a new "Spending Review". 
TfL is currently struggling with a fall in passenger numbers and is expecting a £1bn deficit this year. 
At the same time, the controversy over the cost of rail fares rumble on. 
Also Network rail continues to struggle with delivering the electrification of the national rail network, with massive cost overruns and whole swathes of its original plans cancelled. 
The rationale behind HS2 also continues to be questioned, despite the promises made for the Northern Power House. 
Jerry Cuthbert
Merton's Top 10 Parking and Traffic Ticket Spots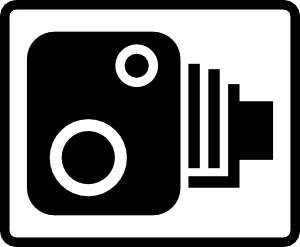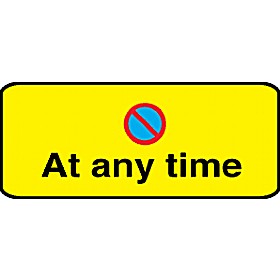 (Courtesy Wimbledon Guardian)
Hartfield Road bus lane camera, Wimbledon – 2,970 tickets
Hartfield Road car park, Wimbledon – 2,605  tickets
London Road bus lane camera, Mitcham (opposite Elmwood Road) – 2,338 tickets
London Road bus lane camera, Mitcham (opposite Bond Road) – 2,282 tickets
London Road bus lane camera, Mitcham (adjacent to Figge's Marsh) – 1,959 tickets
High Street, Wimbledon Village – 1,938 tickets
Coombe Lane, Raynes Park – 1,394 tickets
Russell Road, Wimbledon – 1,373 tickets
Coombe Lane car park, Raynes Park – 1,159 tickets
London Road bus lane, Mitcham (Armfield Crescent) – 1,100 tickets
Raynes Park High School Newsletters

Follow this link for the latest Raynes Park High School newsletter