Local news
Raynes Park Townswomen's Guild - April 2018
A large group of  members met to enjoy lunch at the Lime and Thyme Restaurant in Raynes Park, and the following week a group of 9 ladies visited Bourne Hall in Ewell.  The upstairs museum documenting local history and development, featuring well known Epsom and Ewell historic personalities and, of course, the Race Course and Derby, proved fascinating.  As a bonus, downstairs was an equally fascinating temporary display featuring pictures of the 1953 Coronation Celebrations.  After this, we welcomed tea, light lunch and a sit outside in the sun in the gardens!
 At our monthly meeting in St Saviour's Church Hall our speaker was Peter Smith whose talk was entitled 'Living in a Lighthouse'.  Peter told us that practically every male member of the family for generations had been lighthouse keepers.  If not they were lifeboat crew members or strongly connected to the lifeboat organisation.  Peter himself spent his childhood in various lighthouses, a short while at Whitby, but mainly on the many Cornish lights.  With pictures of the periodic delivery of supplies, fishing off the rocks, and the lighthouse completely enveloped in spray and water in rough weather, our Chairman asked how they were constructed.  Apparently, it takes many years – a survey of the rock into which granite foundation stones, hewn by stonemasons to fit exactly are placed.  Similarly, each of the walls is hewn by stonemasons with stones to fit exactly.  No mortar is used.  The last piece added at the top locks the construction solid.
 Our next meeting at St Saviour's Church Hall at 1.30 for 1.45 pm will be on Thursday, 19th April.  The speaker will be Claire Nethersole from Merton Age Concern.  Visitors or new members are always welcome to our small but friendly group. 
Dorothy Raymond
Improved services for Mental Health
Hannah Pearson, from Merton Clinical Commissioning Group (CCG), updated the Raynes Park Forum on future Commissioning Group intentions. The slides from her presentation can be found here 
In response to questions from residents Hannah said Mental Health policy is a high priority for the CCG and there have been a number of recent improvements to local mental health services including:
Improving Access to Psychological Therapies (IAPT) service – provides support for anxiety, depression and other conditions

Merton Rapid Intervention service – a multi-disciplinary team that includes Mental Health professionals - and aims to prevent hospital admissions

Crisis Cafés – informal, drop-in support services.
Best Wishes to John Braden
J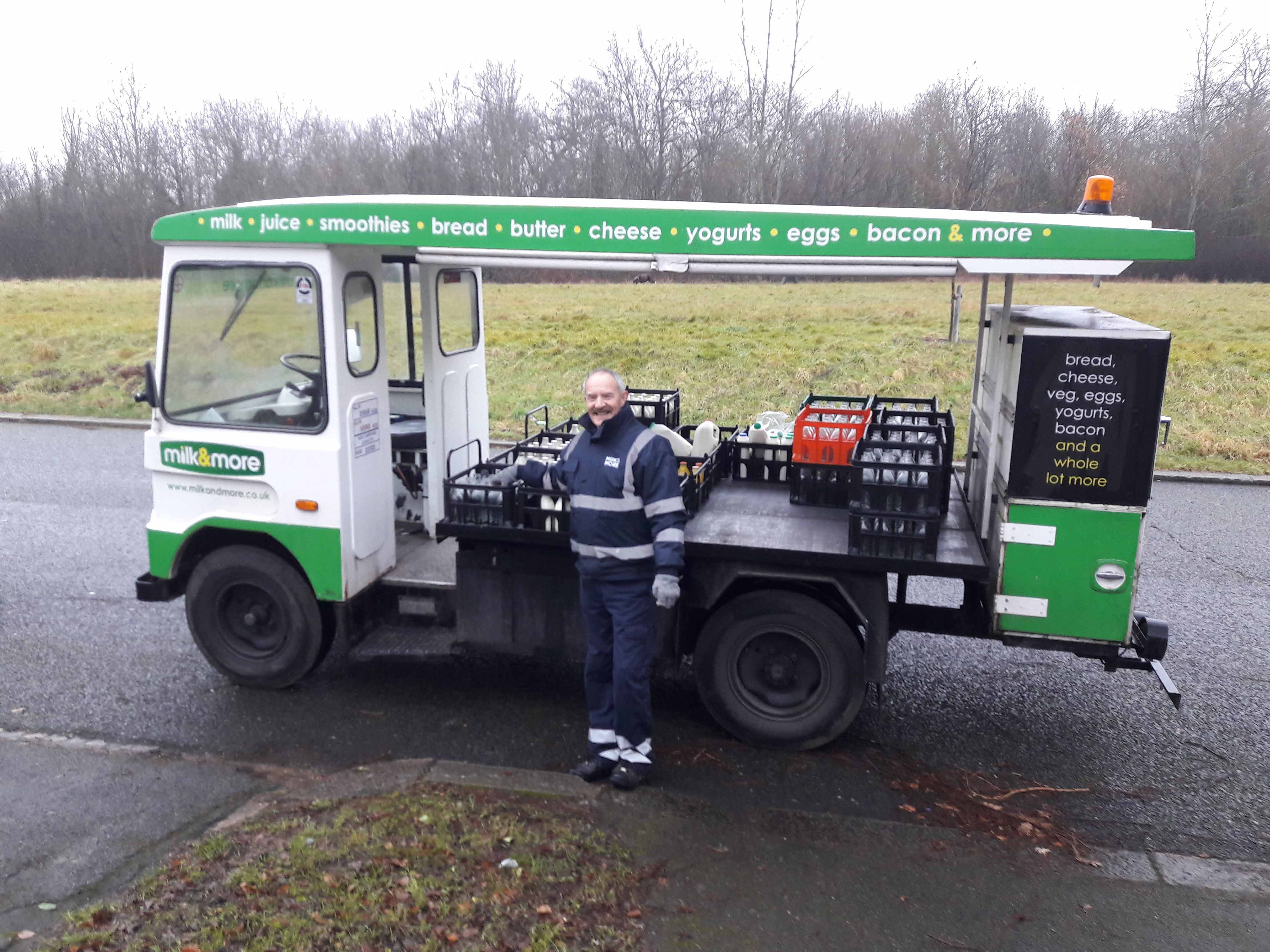 OHN BRADEN, MBE – LOCAL MILKMAN AND FRIEND 
In this month's blog, our chairman, John Elvidge, tells us about the retirement of John Braden, a cherished and admired member of our community for nearly 50 years. 
This is why: one neighbour who 'inherited' John on moving here in 1992 speaks of his 'reassuring presence' and undemonstrative but spontaneous kindness to another neighbour, a widower who was living alone with very few visitors. John would deliver the milk into his kitchen with a friendly word. 
Another customer speaks of the posters that used to be on her classroom wall when she was five years old, back in the early 1950s. They were called People Who Help Us and there were three: The Policeman, the Postman and The Milkman. 'Nowadays we rarely see The Policeman who is busy elsewhere, the Postman seems to change every few months, but - luckily for us - The Milkman remains the same affable presence that we knew sixty years ago. What was once true for us has still been true for our grandchildren.' 
Another fan writes:  
John, who has been driving his 'Milk & More' van and timely serving his customers, is a jolly face to look forward to every morning. We have been his customers over a couple of decades. Our friendly experience – he is always cracking jokes - is pleasant to remember. We send best wishes for his retirement, a well-earned time of his life. 
Many people mention John's conversations on the doorstep, referring especially to his holidays - the animated anticipation and then the relaxed retrospect. But I can think at once of so many more topics that have arisen spontaneously: backache, stolen cars, computers, researching family trees, the state of the dairy business (no surprise there), the foibles of education, mental arithmetic and its superiority over calculators…has anyone known John get a bill wrong?  And the changes that forty years have brought to Raynes Park. 

We might go on getting the milk, but after February we'll surely miss the warm and generous chat that comes with it. 
Tom
West Wimbledon Primary School - Newsletters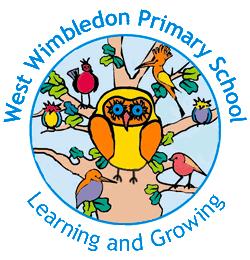 Follow this link for the latest West Wimbledon Primary School newsletter.
Parking Charges - Kingston Hospital
A Letter Received about KINGSTON HOSPITAL'S PROPOSAL TO CHARGE PARKING FEES FOR BLUE BADGE HOLDERS 
"I write to you as somebody whom I believe to be involved in a Residents' Association in [the] Kingston [area]. For those of you who do not know me, I'm James Giles, a community activist in New Malden and I am involved in a number of community organisations here.
"You may [not] be aware that, from 22nd January, Kingston Hospital is set to introduce parking fees for those with blue badges, i.e. disabled people. Until this point, parking has been free.
"The Kingston Independent Residents Group (KIRG) has launched a campaign to reinstate free parking at Kingston Hospital for blue badge holders, branding proposed changes by the NHS Trust a 'disgrace'
"I ask you if you would please be so kind as to distribute the link to this very urgent petition to your members and residents. It is so important that we demonstrate to the hospital the damage that this will cause to the most vulnerable in Kingston.
http://kingstonindependents.org.uk.gridhosted.co.uk/news-and-updates/urgent-petition-to-save-free-parking-at-kingston-hospital-for-disabled-people/
"If you are not on-line you can write to:  Cllr. M. Clark, at 135c South Lane, New Malden, Surrey KT3 5HQ.  Cllr. Clark is the Kingston Councillor who will be addressing this matter on the Health Scrutiny Committee.
"Thank you in advance for your support.
"James Giles"
Raynes Park Bereavement Service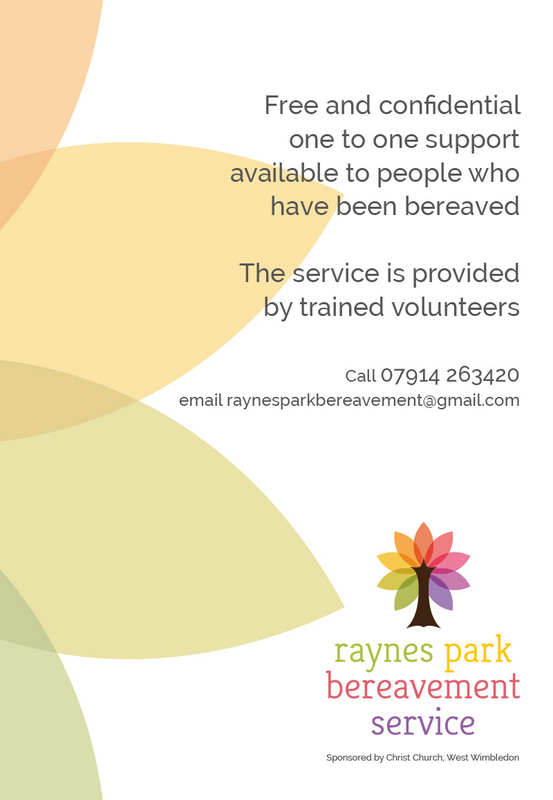 The Raynes Park Bereavement Service was launched on Monday 24 November 2014.   
The service provides free and confidential one to one support to people who have had a bereavement, recently or in the past.  
This service is provided by volunteers who have been vetted, trainedand are supported by professional counsellors.  It is being provided primarily for people living in the Raynes Park area, but it is open to requests from elsewhere.  The service is managed by Christ Church, Raynes Park, and is open to people of all faiths and none.   
The service is accessed by calling 07914 263420 or emailing This email address is being protected from spambots. You need JavaScript enabled to view it..   The volunteer will then arrange a meeting at Lambton Road Medical Practice for as many times as needed.  (If someone is housebound arrangements will be made to see them in their own home.) 
No Wheelies Please
From the No Wheelies Please - Merton Group 
The results of two surveys (one borough wide, and the other by the Apostles Residents' Association) have indicated that over 90% of the respondents reject the Council's proposals for fortnightly waste collections (from October 2018) and the introduction of 68,000 wheelie bins across the borough. 
The NO WHEELIES PLEASE - MERTON group, have instigated a non-party-political RESIDENTS' REFERENDUM to enable residents to make known their preferences for the frequency of dustbin waste collections, and for 80 litre, lidded, recycling bins in a uniform colour, instead of wheelies and open topped boxes. Thephotos on the website say it all! (but there's loads more info at- www.nowheeliesplease-merton.org.uk. 
Having gathered the first thousand signatures, the group will be trying to secure face to face negotiations with the Council and Veolia Waste Management (who are taking over Merton's waste collection service this month).
Postal Collections in Raynes Park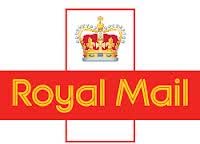 Whilst most of us use the post less than in the past, it may just be worth remembering where there is a later postal collection locally, should we need it at any time.Latest Postal Collections in London SW20 and Surrounding Area
Merton's Scrapped Weekly Collections
Merton Scrapped Weekly Collection - FAQs
As you know Merton's council's current administration is planning to scrap the weekly rubbish collection.  Over 3500 people replied to the opposition parties' survey, with 95% against the administration's plans.  Many of you asked for more detail, so here is an FAQ which prepared by opposition Councillors to help you understand more about these plans.
Merton's Top 10 Parking and Traffic Ticket Spots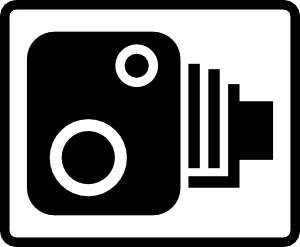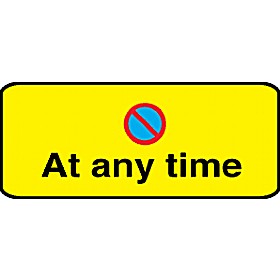 (Courtesy Wimbledon Guardian)
Hartfield Road bus lane camera, Wimbledon – 2,970 tickets
Hartfield Road car park, Wimbledon – 2,605  tickets
London Road bus lane camera, Mitcham (opposite Elmwood Road) – 2,338 tickets
London Road bus lane camera, Mitcham (opposite Bond Road) – 2,282 tickets
London Road bus lane camera, Mitcham (adjacent to Figge's Marsh) – 1,959 tickets
High Street, Wimbledon Village – 1,938 tickets
Coombe Lane, Raynes Park – 1,394 tickets
Russell Road, Wimbledon – 1,373 tickets
Coombe Lane car park, Raynes Park – 1,159 tickets
London Road bus lane, Mitcham (Armfield Crescent) – 1,100 tickets
Raynes Park High School Newsletters

Follow this link for the latest Raynes Park High School newsletter