Community safety
Yellow Box Cameras in Grand Drive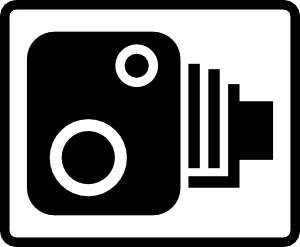 CHURCH WALK & COPPICE CLOSE
Since November 2017, traffic surveillance cameras have been installed to monitor the "yellow box" junctions on Grand Drive at Church Walk and Coppice Close. Stop in the box and get a fine!
The "HMRC" Scam
Watch Out – the HMRC Scam is back
Residents are reporting that they are once again receiving scam telephone calls purporting to be from HMRC, and informing them that due to their failure to pay the correct tax they are being taken to Court.  The perpetrators then leave a number to call back on.  To many of us this is an obvious scam, but to some this could give rise to anxiety and the urge to call back to find out what it's all about. 
Just ignore the call. HMRC would not contact you in this way, and who knows what calling back might cost you!
Neighbourhood Watch - Sept 2017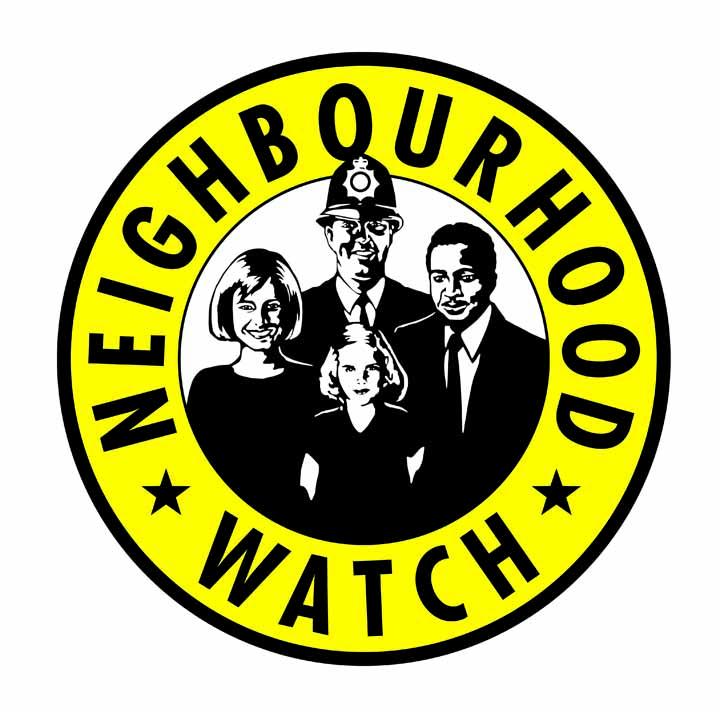 The MET are working hard to keep the public safe and make the streets a hostile territory for criminals who use scooters, mopeds, motorbikes and bicycles to snatch valuables from members of the public.
Operations Officers are conducting targeted operations throughout London and through intelligence-led investigations and operations to prevent and detect moped theft. This includes, among other things, raids on individuals suspected of stealing motorcycles and using them to commit crimes, high visibility patrols in key areas and increased street searches for stolen motorcycles.
Reducing opportunities
Officers are reducing the opportunities for theft to take place in the first place through a combination of approaches -  such as making owners aware of what they can do about reducing the thefts - and working with industry and councils to protect, or design the theft options out of the vehicles, reducing the ability of the offenders to use the vehicles in crime; Improving public awareness and protection; and removing markets for offenders to dispose of goods.
There have been concentrated media campaigns for public awareness focusing on distinct victim groups. There has been engagement with Secondhand phone shops, markets, scooter dealers and garages, to improve intelligence and remove locations that will buy the stolen property.
Bringing offenders to justice
The police use intelligence and CCTV to identify linked offences and bring offenders to justice. There is a proactive stance with sting vehicles, targeted operations and a focus on criminal cohort, to reduce high volume offenders. Also working in partnership with Youth Services and third sector groups to discuss diversion opportunities.
How can riders prevent their bikes being stolen?
· Parking: Choose designated parking with a stand and security loop, or if this is not available try areas with lots of people, good lighting and CCTV
· Locks: Use more than one lock, focusing on disc locks and chain locks, fitted tight to the bike and through difficult to remove parts
· Time: When leaving your bike for a long period or overnight, lock it to something secure and use a motorbike cover. At home consider using fitted anchors to secure your bike
· Attention: Use audible alarms where possible to draw unwanted attention to the thieves
· Marking: Choose to mark your bike parts with the vehicle identification number (VIN) number, your postcode or registration number using an ultraviolet marker pen or property marking kit
· Insurance: Some companies will offer discounts on your insurance if you invest in certain security measures, so ask before you make your purchase Personal Crime prevention advice
· Be aware of your surroundings at all times and keep your personal property secure
· Don't text while you're walking - you won't notice potential thieves approaching
· Use the security features on your phone
· Try going hands free or stand away from the roadside close to a wall so no one can come up behind you
· Your phone comes with a range of security features, such as keypad locks and remote data wiping. Make sure they are all activated to stop thieves from accessing your phone and personal data
· Know how to identify your phone if it's stolen
· Find your IMEI number by dialling *#06# from your phone and keep a written note of it. If the phone is stolen, report it to the police and your mobile provider to stop it being used · Register your phone on www.immobilise.com to help police return recovered stolen property and combat the sale of stolen goods. Police recover more than 2500 items registered to the website on average every month. Never confront a thief or risk your own safety for the sake of your mobile device
Pursuit guidelines
The MPS can and will undertake pursuits in any situation where it is necessary and proportionate to do so. Any pursuit carries risk, and additional safeguards are in place for pursuit of two wheeled vehicles. Only specially trained officers are authorised to engage in pursuit activity and they are supported by a tactical advisor, and a senior officer in our Command and Control centre has oversight.
A driver or pillion removing their crash helmet does not automatically require a pursuit to be terminated and the police will review the risk posed, balanced against the type of criminality under consideration and the additional risk posed to other road users.,
 Lee Roberts, Neighbourhood Watch Manager
Wimbledon Police Station - Closure

Planned Closure of Wimbledon Police Station
As many of you will have had by now, on the 1st November, the Mayor's Office for Policing and Crime announced the result of their engagement consultation regarding the closure of several police stations across the MET, including Wimbledon police Station.
For us in Merton the impact is relatively significant. They have announced the planned sale of Wimbledon Police Stationto release £7m and save £444k pa running costs. However, an important caveat is that this may take up to two years to go through.
The report also announces that the 24/7 front counter provision for Merton will move to Mitcham Police Station.
MOPAC said "While opposition to these proposals was significant, there was no specific proposal set out by respondents which would allow us to revise our plans whilst also meeting the requirements to make significant savings across the MPS estate, and ensure capital receipts are as high as possible." 
Borough Commander Steve Wallace made these points:
·                     We currently respond effectively to emergency and non-emergency Borough calls from Wimbledon – we are confident this would be maintained at Mitcham Station
·                     Having the 24/7 front office at Wimbledon does work well now – but could also work at Mitcham and logically follows the 24/7 location 
Some other important points:
·                     Mitcham front counter will be refurbished and upgraded
·                     Actively looking for "DWO hubs" in Wimbledon for officers to work from
·                     The 'One 'O' Clock Club' site in Wimbledon park is being retained as a DWO hub. 
Neighbourhood Watch committee
The neighbourhood Watch committee, who are made up of local neighbourhood Watch co-ordinators, are really keen to hear from anyone who can spare some time to help improve and expand the work we do to help keep Merton safe. You do not need any prior experience, just a keen interest in community safety and the ability to get stuck in and work as part of a team.  
Lee Roberts, Neighbourhood Watch Manager
Avoiding Burglary
Top tips from the Safer Neighbourhood Teams to help residents avoid being burgled whilst away on holiday. 
·       Mark or etch your property with your postcode, house or flat number or the first three letters of your house name.
·       Register items with a serial number at: www.immobilise.com
·       Do not leave your car keys or ID documents near doors, letterbox or windows. Lock them away safely.
·       Close and lock all your doors and windows, even if you are only going out for a few minutes.
·       Keep your valuables out of sight through windows.
·       Leave some lights on & ask a neighbour to pop in and open/close curtains if it will be dark before you get home or you are away for a few days.
·       Install a visible burglar alarm &/or CCTV & don't forget to set it!
·       Always keep sheds and outbuildings securely locked. 
·       Lock away any ladders safely out of view.
·       Cancel milk or other deliveries if you will be away for days or weeks at a time.
Don't advertise your holidays on Social Media! and If you see anyone acting suspiciously in your area, call 999 immediately.
 
YOU CAN HELP!
If you suspect that someone in your area has committed a crime, or you've seen something suspicious, call 999 or 101. 
WHAT TO TELL TO POLICE
The date and time of any suspicious activity
Vehicles
·                     Registration number
·                     Type make and model
·                     Colour
·                     Any distinguishing features, et damage, logo stickers 
Suspicious people 
·           Gender
·           Age
·           What they look like (hair colour)
·           Facial features etc.
·            Clothing.
Making it harder for burglars
Secure your home and improve the safety of your local neighbourhood by: 
Ø    Keeping your home locked if you are athome or out
Ø    Marking your property (speak to your local officer) 
Ø    Recording serial numbers of your possessions 
Ø    Taking photos of jewellery, or high value items 
Ø    Register items with unique serial numbers at www.immobilise.com 
Ø    Installing quality deadlocks fitted to all doors and windows 
Ø    Installing quality security lighting and alarms 
Ø    Joining or setting up a local Neighbourhood Watch Scheme.