Community safety
Neighbourhood Watch - Sept 2017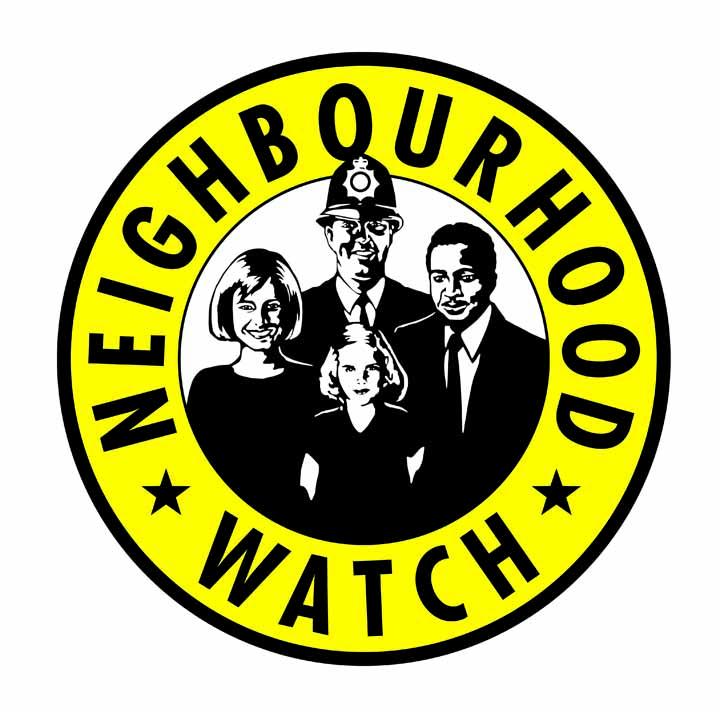 The MET are working hard to keep the public safe and make the streets a hostile territory for criminals who use scooters, mopeds, motorbikes and bicycles to snatch valuables from members of the public.
Operations Officers are conducting targeted operations throughout London and through intelligence-led investigations and operations to prevent and detect moped theft. This includes, among other things, raids on individuals suspected of stealing motorcycles and using them to commit crimes, high visibility patrols in key areas and increased street searches for stolen motorcycles.
Reducing opportunities
Officers are reducing the opportunities for theft to take place in the first place through a combination of approaches -  such as making owners aware of what they can do about reducing the thefts - and working with industry and councils to protect, or design the theft options out of the vehicles, reducing the ability of the offenders to use the vehicles in crime; Improving public awareness and protection; and removing markets for offenders to dispose of goods.
There have been concentrated media campaigns for public awareness focusing on distinct victim groups. There has been engagement with Secondhand phone shops, markets, scooter dealers and garages, to improve intelligence and remove locations that will buy the stolen property.
Bringing offenders to justice
The police use intelligence and CCTV to identify linked offences and bring offenders to justice. There is a proactive stance with sting vehicles, targeted operations and a focus on criminal cohort, to reduce high volume offenders. Also working in partnership with Youth Services and third sector groups to discuss diversion opportunities.
How can riders prevent their bikes being stolen?
· Parking: Choose designated parking with a stand and security loop, or if this is not available try areas with lots of people, good lighting and CCTV
· Locks: Use more than one lock, focusing on disc locks and chain locks, fitted tight to the bike and through difficult to remove parts
· Time: When leaving your bike for a long period or overnight, lock it to something secure and use a motorbike cover. At home consider using fitted anchors to secure your bike
· Attention: Use audible alarms where possible to draw unwanted attention to the thieves
· Marking: Choose to mark your bike parts with the vehicle identification number (VIN) number, your postcode or registration number using an ultraviolet marker pen or property marking kit
· Insurance: Some companies will offer discounts on your insurance if you invest in certain security measures, so ask before you make your purchase Personal Crime prevention advice
· Be aware of your surroundings at all times and keep your personal property secure
· Don't text while you're walking - you won't notice potential thieves approaching
· Use the security features on your phone
· Try going hands free or stand away from the roadside close to a wall so no one can come up behind you
· Your phone comes with a range of security features, such as keypad locks and remote data wiping. Make sure they are all activated to stop thieves from accessing your phone and personal data
· Know how to identify your phone if it's stolen
· Find your IMEI number by dialling *#06# from your phone and keep a written note of it. If the phone is stolen, report it to the police and your mobile provider to stop it being used · Register your phone on www.immobilise.com to help police return recovered stolen property and combat the sale of stolen goods. Police recover more than 2500 items registered to the website on average every month. Never confront a thief or risk your own safety for the sake of your mobile device
Pursuit guidelines
The MPS can and will undertake pursuits in any situation where it is necessary and proportionate to do so. Any pursuit carries risk, and additional safeguards are in place for pursuit of two wheeled vehicles. Only specially trained officers are authorised to engage in pursuit activity and they are supported by a tactical advisor, and a senior officer in our Command and Control centre has oversight.
A driver or pillion removing their crash helmet does not automatically require a pursuit to be terminated and the police will review the risk posed, balanced against the type of criminality under consideration and the additional risk posed to other road users.,
 Lee Roberts, Neighbourhood Watch Manager
Avoiding Burglary
Top tips from the Safer Neighbourhood Teams to help residents avoid being burgled whilst away on holiday. 
·       Mark or etch your property with your postcode, house or flat number or the first three letters of your house name.
·       Register items with a serial number at: www.immobilise.com
·       Do not leave your car keys or ID documents near doors, letterbox or windows. Lock them away safely.
·       Close and lock all your doors and windows, even if you are only going out for a few minutes.
·       Keep your valuables out of sight through windows.
·       Leave some lights on & ask a neighbour to pop in and open/close curtains if it will be dark before you get home or you are away for a few days.
·       Install a visible burglar alarm &/or CCTV & don't forget to set it!
·       Always keep sheds and outbuildings securely locked. 
·       Lock away any ladders safely out of view.
·       Cancel milk or other deliveries if you will be away for days or weeks at a time.
Don't advertise your holidays on Social Media! and If you see anyone acting suspiciously in your area, call 999 immediately.
 
YOU CAN HELP!
If you suspect that someone in your area has committed a crime, or you've seen something suspicious, call 999 or 101. 
WHAT TO TELL TO POLICE
The date and time of any suspicious activity
Vehicles
·                     Registration number
·                     Type make and model
·                     Colour
·                     Any distinguishing features, et damage, logo stickers 
Suspicious people 
·           Gender
·           Age
·           What they look like (hair colour)
·           Facial features etc.
·            Clothing.
Making it harder for burglars
Secure your home and improve the safety of your local neighbourhood by: 
Ø    Keeping your home locked if you are athome or out
Ø    Marking your property (speak to your local officer) 
Ø    Recording serial numbers of your possessions 
Ø    Taking photos of jewellery, or high value items 
Ø    Register items with unique serial numbers at www.immobilise.com 
Ø    Installing quality deadlocks fitted to all doors and windows 
Ø    Installing quality security lighting and alarms 
Ø    Joining or setting up a local Neighbourhood Watch Scheme.
Advice from Trading Standards Officer
ADVICE FROM MERTON'S TRADING STANDARDS DEPARTMENT AND HOW IT CAN HELP YOU 
Over recent months Trading Standards and the Police have dealt with several instances in Raynes Park and West Barnes of residents falling victim to being cold called by rogue traders. One householder lost over £49,000 whilst attempts were made to defraud other residents of £45000 and £26000. 
Such stories have been highlighted on TV and in the Press many times and you may well think it will never happen to you, but it is so easy to get caught out before realising just what has happened.  
Typically, the rogue appears at the front door saying he is working locally and has noticed a roof tile or similar needs attention. If the resident shows any interest the job suddenly gets bigger. Mostly unnecessary work will be priced far above the market rate. Money is requested up front, usually in cash. The job will be left incomplete and work undertaken is of poor quality. If the householder makes a claim they find names and addresses not traceable. 
In light of this Merton and Richmond Trading Standards wishes to highlight the following:
Don't buy at the door. This is the most important and effective way to avoid falling victim to traders calling at your door. Trading Standards recommend residents always say no to cold callers. 
Door Stickers stating "We don't buy at the door from uninvited sales people" are available free of charge from Trading Standards. If you receive a visit you can simply point to the sticker and close the door.
Finding a reputable trader. Personal recommendations can be useful, so too can some trader approval schemes. The better schemes undertake detailed checks on the traders and provide useful customer feedback along with a route to complain. Schemes we recommend are "Buy with Confidence" (https://www.buywithconfidence.gov.uk/ ) , "Which? Trusted Traders" (http://trustedtraders.which.co.uk/ ) and "Checkatrade" (http://www.checkatrade.com/ ). 
When older residents have smaller jobs we also recommend using the Merton Age Concern Handyperson scheme. Tasks they can do include household repairs, decorating, putting up curtains and much more. Further information can be found at http://www.ageuk.org.uk/merton/our-services/handyperson-service/ and tel. 020 8648 5792.  
Cancellation rights.  A written notice giving you 14 days to cancel should be provided if you agree a contract when a trader is in your home (with a few exceptions). It is an offence not to provide this. 
Contract information.  The trader must also supply other information in writing before the householder agrees the contract. This includes a description of the work to be carried out, the total price to pay inclusive of VAT, the name and address of the business and any phone numbers. 
Starting work without permission is a popular tactic employed by doorstep traders and an offence.  The rogue may use vague language so the consumer feels that maybe they inadvertently agreed; even though they didn't. They may also start removing roof tiles and even walls so the house is no longer secure or watertight, giving the householder little option but to proceed with the work. 
Trader refuses to leave when asked. If you ask a trader to leave your home and they refuse then this is also an offence.   
Claims made by the trader. Doorstep traders often make false claims such as being a member of trade associations. They may also make statements that could have some element of truth but are nevertheless prohibited. For example, a salesman cannot imply they will lose their job if they cannot close the sale. 
Bogus official. Many victims of doorstep crime are targeted a second time by the rogue traders or their associates, this time claiming they are Trading Standards Officers, Police or other officials. These bogus officials say they are able to recover money paid to the original rogue trader, often claiming this is part of a court process. The bogusofficial always requires some form of payment to be made by the victim before any compensation can be paid. Unfortunately, several homeowners in Merton have lost large amounts of money to this scam. 
Look out for neighbours. The way that we find out about many of these incidents is by concerned neighbours letting us know. Victims may not be capable of contacting us or not even realise they are being defrauded. 
If you are concerned about unusual building work, particularly at the home of a neighbour who may be vulnerable, then let us know. We are happy to visit and check if the trader is genuine and if the householder needs assistance. 
Trading Standards can be contacted on tel. 020 8545 4018 or email This email address is being protected from spambots. You need JavaScript enabled to view it. 
Mike O'Hare, Senior Trading Standards Officer, London Borough of Merton
Counter Terrorism
IT'S COMMUNITIES THAT BEAT TERRORISM!
It's probably nothing, but…
Matt Bryan of the Police's Counter Terrorism unit recently spoke to members of the Pavilion Club.  We were told that it's communities that defeat terrorism and that each one of us can help police to keep our community safe by reporting our concerns about any suspicious activity on: 0800 789 321.
Such calls can and have saved lives.   We were told that we should NOT worry about 'wasting Police time' or 'getting someone into trouble' but let the Anti-Terrorist police decide if the information is important.  What is told to the Police is treated in the strictest confidence and is thoroughly researched by experienced officers before, and if, any Police action is taken.  No call or click will be ignored. 
We must be aware of what is going on around us – or anything that strikes us a different or unusual, or anyone that we feel is acting suspiciously – it could be someone we know, or even someone or something you notice when you are out and about that doesn't feel quite right.
Examples of suspicious activity could include someone who, for example:
·                     appears to be carrying out surveillance; taking photos of security arrangements;
·                     has illegal firearms or other weapons or has shown an interest in obtaining them;
·                     is visiting the dark web, or ordering unusual items online;
·                     Has bought or hired a vehicle in suspicious circumstances;
·                     has bought or stored large amounts of chemicals, fertiliser, or gas cylinders for no obvious reasons, or is researching acquiring these items;
·                     has undergone an extreme and unexplained change in their behaviour;
·                     is carrying out suspicious transactions on their bank account;
·                     holds passports or other documents in different names for no obvious reason;
·                     Travels for long periods of time, but is vague about where they are going.   
Remember – in an emergency always dial 999.  If you see something that concerns you, ACT.  Action Counters Terrorism.
Pets at Risk
We have heard from a local resident who volunteers for a small animal protection charity based in South Norwood, warning us of cats and other animals going missing, being injured, and even killed in the Greater London area. The Charity is currently working with the Police and the RSPCA to identify the culprits. 
Although these unpleasant incidents appear to have started in the Croydon area, attacks have now widened to include the SW19 and SW20 areas, with one of the most recent occurrences in West Barnes Lane.   Residents (cat owners in particular) are being warned to keep their pets in after dark. A leaflet is currently being distributed asking people to call 999 to report anyone seen behaving suspiciously with a cat.   Similarly, if you see any domestic or wild animals who have been injured or found dead with knife wounds, to contact 07961 030 064 or 07957 830 940 immediately.