Community safety
Action Fraud
What you need to know 
·       Action Fraud has experienced an increase in the reporting of malicious calls and voicemails, to members of the public purporting to be from Her Majesty's Revenue & Customs (HMRC). 
·       Fraudsters are spoofing genuine HMRC telephone numbers to deceive their victims over the phone. The fraudsters state that as a result of the victim's non-payment of tax or other duty, the victim is liable for prosecution or other legal proceedings in order to settle the balance. The fraudsters suggest victims can avoid this, by arranging payment to be made immediately by methods such as bank transfer or by purchasing iTunes gift cards. 
·       If the victim is hesitant or refuses to comply, the suspect makes a threat such as immediate arrest, sending bailiffs to the victim's address or, in some cases, deportation. 
·       Often, the period for which the tax is allegedly due is distant enough to guarantee the victim will have little, if any, paperwork or ability to verify the claims. Once the money is paid the suspects sever all contact with the victim. 
·       In genuine cases, HMRC will initially make direct contact with you via post/letter and potentially follow up that letter with a phone call later. 
·       If HMRC contact you via telephone they will quote the reference number on the initial letter you should have received. HMRC will not discuss something you are not already aware of, like a tax investigation, and will NOT demand immediate payment. 
It is vital that the public exercise caution when receiving messages or telephone calls of this nature. 
What you need to do
Always question unsolicited requests for your personal or financial information. Just because someone knows your basic details (such as your name and contact details), it doesn't mean they are genuine. Instead, contact the company directly using trusted methods such as a known email address or phone number.

 

Legitimate organisations wouldn't ask you to pay taxes, bills or fees using an iTunes gift card, or any other type of voucher. If you're contacted by anyone that asks you to do this, you're likely the target of a scam

 

Don't be rushed or pressured into making a decision. Under no circumstances would a genuine bank or some other trusted organisation force you to make a financial transaction on the spot.
·       Report Phishing attempts. If you receive a call, text or email of this nature and have not lost money, you can report this as phishing to Action Fraud.
National Fraud & Cyber Crime Reporting Centre, 0300 1232040
Scam Awareness - 2 Feb
Merton to hold Scam Awareness Conference
Merton Council's Safer Neighbourhood Board have partnered with the Met Police Cyber Crime Unit and Trading Standards to host a free community 'How to avoid scams' conference for residents. Age UK, Financial Services, Trading Standards, MASCOT, Victim Support, Citizens Advice, Neighbourhood Watch and Neighbourhood Police will be on hand to give expert advice.
The session will be held on Saturday 2 February, between at 10am until 1pm (doors open 9.30 at The Everyday Church, Queens Road, SW19 8LR (adjacent to Centre Court shopping centre in Wimbledon).
Sadly, a Merton resident was recently scammed over the phone and lost £1,200. The resident received a voicemail from someone claiming to be from the HM Revenue & Customs (HMRC). The message stated that the resident had an outstanding debt and that an arrest warrant had been issued. On calling the number left on the voicemail, the resident was advised that they could avoid court and settle the debt, by paying it off in high street vouchers by 3pm that day.
The scammers convinced the resident to stay on the phone while they purchased vouchers from different stores. In this case, the resident lost £1,200.
At the conference Merton residents will be able to learn more about how they can protect themselves. Scammers are professional hoaxers, who at times appear to be friendly and can be well spoken. They can use fictitious charities and distressing photographs and may refer you to what seems to be a legitimate website. They may provide false testimonial and give themselves important sounding titles.
Merton Council cabinet member for Community Safety, Engagement and Equalities, Edith Macauley said: "I look forward to seeing you all at the conference where our experts will tell you all the ways that you can protect yourself, family and community from scammers. We thank all the partners who have come together to provide our residents with this excellent session that will be very helpful."
For more information visit 
Merton trading standards  or Contact This email address is being protected from spambots. You need JavaScript enabled to view it.
Mobile Credit Card Reader and other Scams
Our members are warned about new scams, including one involving what looks like a mobile credit card machine. However, it is really a device for stealing your credit card number and PIN code.
Click this link for the YouTube video posted by the Metropolitan Police- https://youtu.be/pJhaYPxt9mw
Cold Callers and Rogue Traders
Useful information from Merton and Richmond's Trading Standards Department 
Over recent months Trading Standards and the Police have dealt with several instances in Raynes Park and West Barnes of residents falling victim to being cold called by rogue traders. One householder lost over £49,000 whilst attempts were made to defraud other residents of £45000 and £26000. 
Such stories have been highlighted on TV and in the Press many times and you may well think it will never happen to you, but it is so easy to get caught out before realising just what has happened.   
Typically, the rogue appears at the front door saying he is working locally and has noticed a roof tile or similar needs attention. If the resident shows any interest the job suddenly gets bigger. Mostly unnecessary work will be priced far above the market rate. Money is requested up front, usually in cash. The job will be left incomplete and work undertaken is of poor quality. If the householder makes a claim they find names and addresses not traceable. 
Thus, Merton and Richmond Trading Standards wish to highlight the following: 
·      Don't buy at the door. This is the most important and effective way to avoid falling victim to traders calling at your door. Trading Standards recommend residents always say no to cold callers.  Door Stickers stating "We don't buy at the door from uninvited sales people " are available free of charge from Trading Standards. If you receive a visit you can simply point to the sticker and close the door.
·      Finding a reputable trader. Personal recommendations can be useful, so too can some trader approval schemes. The better schemes undertake detailed checks on the traders and provide useful customer feedback along with a route to complain. Schemes we recommend are:
 "Buy with Confidence" (https://www.buywithconfidence.gov.uk/ ) , "Which? Trusted Traders"  http://trustedtraders.which.co.uk/ ) and "Checkatrade" (http://www.checkatrade.com/ ). 
When older residents have smaller jobs, we also recommend asking Wimbledon or Merton Guild of Social Services for their advice about people they can recommend who will take on small tasks such as household repairs, decorating, putting up curtains and much more. Further information can be found at http://www.mandmguild.wixsite.com/mandmguild 
·      Cancellation rights.  A written notice giving you 14 days to cancel should be provided if you agree a contract when a trader is in your home (with a few exceptions). It is an offence not to provide this.  
·      Contract information.  The trader must also supply other information in writing before the householder agrees the contract. This includes a description of the work to be carried out, the total price to pay inclusive of VAT, the name and address of the business and any phone numbers. 
Starting work without permission is a popular tactic employed by doorstep traders and an offence.  The rogue may use vague language, so the consumer feels that maybe they inadvertently agreed; even though they didn't. They may also start removing roof tiles and even walls, so the house is no longer secure or watertight, giving the householder little option but to proceed with the work.
The Trader refuses to leave when asked. If you ask a trader to leave your home and they refuse, then this is also an offence.   
Claims made by the trader. Doorstep traders often make false claims such as being a member of trade associations. They may also make statements that could have some element of truth but are nevertheless prohibited. For example, a salesman cannot imply they will lose their job if they cannot close the sale. 
Bogus official. Many victims of doorstep crime are targeted a second time by the rogue traders or their associates, this time claiming they are Trading Standards Officers, Police or other officials. These bogus officials say they can recover money paid to the original rogue trader, often claiming this is part of a court process. The bogus official always requires some form of payment to be made by the victim before any compensation can be paid. Unfortunately, several homeowners in Merton have lost large amounts of money to this scam.
Look out for neighbours. The way that we find out about many of these incidents is by concerned neighbours letting us know. Victims may not be capable of contacting us or not even realise they are being defrauded. If you are concerned about unusual building work, particularly at the home of a neighbour who may be vulnerable, then let us know. We are happy to visit and check if the trader is genuine and if the householder needs assistance.
Trading Standards can be contacted on tel. 020 8545 4018 or email This email address is being protected from spambots. You need JavaScript enabled to view it.
Neighbourhood Watch - December 2018
Thef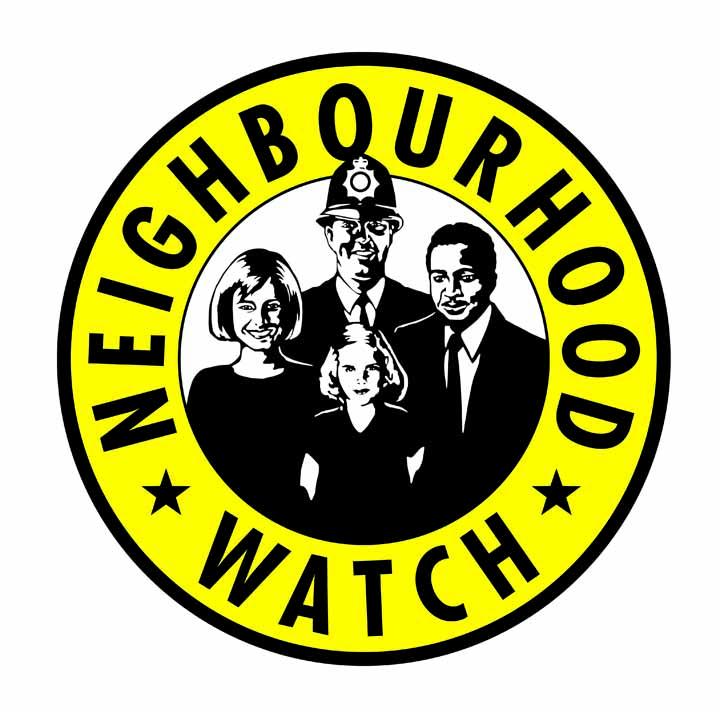 t of and from Motor Vehicles   
Over the last few months there has been an increase in the number of 'theft from' and 'theft of' motor vehicles. Many of these crimes have been reported where there has been no sign of forced entry to the vehicle or the vehicle has been stolen with the lawful owner still in possession of the keys. 
There are two main locking systems for vehicles, these are Key Fob and Key less. Both can leave your vehicle vulnerable to crime if certain precautions are not taken. 
The system works by sending random combinations of code to the vehicle each time the fob is pressed. As copying the code is therefore useless the thieves have come up with another way to prevent you from locking your vehicle. 
Thieves are jamming the signal from your key fob to your vehicle by using a number of different devices. These devices can be purchased from as little as £2 from the internet and come in many forms such as garage door openers and house light controllers/dimmers. Many of these devices act to block your key fobs when you attempt to lock your vehicle. 
Thieves can block signals in whole areas such as car parks or streets by hiding these devices in bushes with a clothes peg activating the device for long periods of time and without the need for them to be in the vicinity. 
There is a solution. Once you have activated your key fob, YOU MUST ensure the lights have flashed indicating the car has received the signal, and then check the vehicle is locked by lifting a door handle. 
The signal for a vehicle with keyless entry cannot be jammed. However, the signal used for vehicles with this form of security system is unchanging and broadcasts continuously between the fob and the vehicle. IT CAN BE COPIED. 
Fobs made by different manufacturers use different ranges and the signal can vary in terms of strength and useable distance. This is the distance between the vehicle and the range in which the vehicle will be unlocked. This can be up to 30 feet from the vehicle. For many people this could be less than the distance between your vehicle and where you leave your keys once inside your home. YOUR VEHICLE MIGHT NOT BE LOCKED. Alternatively, if your fob is transmitting continuously, the distance between where the device is in your home and the pavement, driveway etc. may be enough for a potential thief to copy the signal. Once copied the thief can not only enter your car but also steal it or any property within it.
 The advice from Thatcham is as follows:
If you have a vehicle with a keyless entry system, keep the key in a 'Faraday Cage' where the signal cannot escape (or you can line a Tupperware pot with foil and get the same effect). This is the same advice as given to us in relation to tap credit and debit cards. You can now purchase small metal credit card cases at an affordable price. You can then remove the plastic card holders and keep your key fob in there. Search for an RFID blocking case/wallet. 
Lee Roberts
Neighbourhood Watch Manager
Tel: 020 8649 3213
Email: This email address is being protected from spambots. You need JavaScript enabled to view it.