The Friends of Cannon Hill Common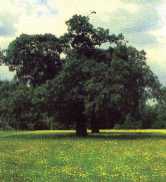 Cannon Hill Common is a beautiful and much-treasured part of our local area. To ensure that the Common is maintained and used as the residents wish, everyone who lives near, uses or admires the Common is invited to join and take an active part in a group dedicated to preserving and enhancing the Common. A group of interested folk initiated the formation of the Friends of Cannon Hill Common in June 1995, and you are warmly invited to join them.
NEWS FROM THE FRIENDS OF CANNON HILL COMMON - OCTOBER 2013
 
If you have been on the Common recently you may have seen the colourful display of flowers along the side of Cannon Hill Lane. These are the result of an approach the Committee of the Friends made to the Council earlier in the year.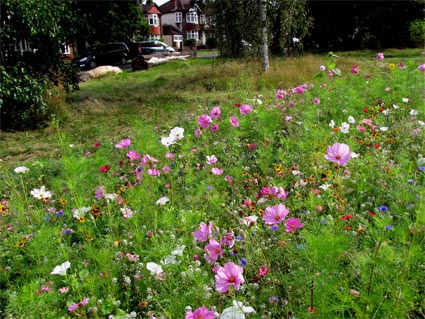 Wildflowers on Cannon Hill Common

We had discussed the possibility of planting some wildflowers on the Common at our Committee meeting in February and when we contacted the Council we discovered that they already had an initiative for planting flowers in suitable places around the borough. It was decided that beside Cannon Hill Lane was an appropriate site and the beds were prepared in the spring. Not a lot seemed to happen for quite a long time as a result of the cold weather but suddenly in July three patches of flowers appeared and they continue to flower well. (See photo). We had hoped to also have a patch where the old Pavilion was but so far this has not materialized. 
The Fruit Hedge in the Orchard continues to flourish thanks to the hard work of a small band of volunteers under the capable management of Jane Plant, the Tree Warden. Some of the trees/bushes did produce fruit this summer so we look forward for even more next summer. The Council has also provided us with another Mulberry Tree to replace the one we planted which was vandalised. 
We are also in the process of buying two more benches for the Common which will be installed by the Council along the two woodland tracks so that anyone needing to rest part way along the path will have somewhere they can sit down in comfort.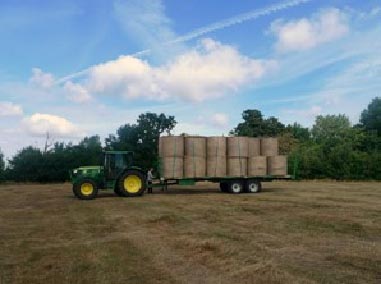 Harvesting the Hay
 
The Friends of Cannon Hill Common is entirely non-political. To join, please send your name and address with a cheque for £3.00 (per household) to: The Friends of Cannon Hill Common, 166 Cherrywood Lane, Morden, Surrey, SM4 4HQ. Please make cheques payable to "The Friends of Cannon Hill Common". Or, for more information, email
This email address is being protected from spambots. You need JavaScript enabled to view it.
, or leave a message on 07761 201227.
---
External links: