Local news
Fix My Street
Information and advice from one of our Road Stewards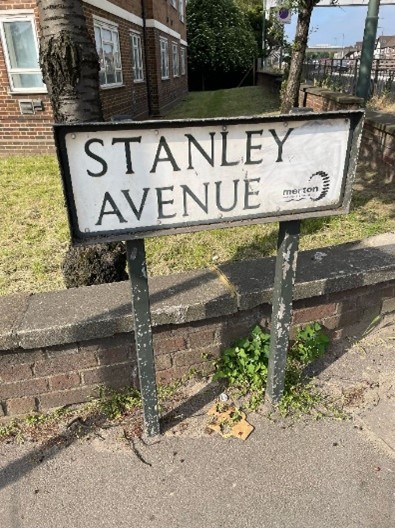 I was walking the dog at around 8.45pm when I noticed our street sign had been tagged. On returning home, I reported it using the FixMyStreet.com website, and was amazed to receive an update at 8am telling me it had been cleaned off! 
I've also used it to report fly-tipping by the green at Motspur Park/West Barnes Lane, and on the street at Blakes Terrace and Byron Avenue, each time collected within 24 hours.
I'm so impressed by the process, and I think it's important to not only acknowledge when Merton does well, but also to share that it really is worth reporting even the small things.  
We all want our neighbourhoods to look their best. If I hadn't reported it, the graffiti might have been there for far longer. I encourage all residents to enable the maintenance crew to address streetscape issues by using the website or app whenever you spot something amiss, so that it's on their radar and can be prioritised.