Planned roadworks
SGN Works - West Barnes Lane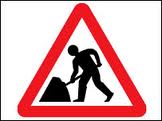 Southern Gas Networks – Works to West Barnes Lane, SW20
[Based on the text of a notification by Southern Gas Networks recently posted on their website.]"  
SGN are working to upgrade the gas network in the West Barnes Lane area of Raynes Park.   In consultation with the London Borough of Merton Council, the work started on 7th of January and will last for approximately 33 weeks. 
The Company is investing £300,000 to replace the old gas mains and services with new plastic pipe to ensure a continued safe and reliable gas supply to the local area.  SGN's engineers will be carrying out investigation work in the footpath outside Cranleigh House, West Barnes Lane and will be working there for approximately two weeks. 
All being well with their investigations they will need to install temporary two-way traffic lights in West Barnes Lane at the start of February, to ensure everyone's safety around their work area. SGN will need to return to complete their upgrade work at the Coombe Lane junction and they will install temporary four-way traffic lights for safety They are planning to carry this out during the Easter school holidays. To help minimise disruption, SGN have also agreed to carry out our further investigations to their network outside West Wimbledon Primary School. For approximately two weeks from Monday 21 January, they will be working in the West Barnes Lane carriageway, but two-way traffic and on-street parking will be maintained. However, they will need to close the cycle lane while they work  there. 
Pending their investigation work, SGN will install temporary three-way traffic lights at West Barnes Lane's junction with Bodnant Gardens to complete their upgrade work here during the February school half-term.
They will need to suspend a bus stop on West Barnes Lane heading southbound during the work. An alternative stop will be signed. SGN also need to suspend some parking bays outside Trafalgar Court, West Barnes Lane to safely store their equipment. 
The company are continuing to plan further phases of their work in consultation with London Borough of Merton Council. They will be working in Coombe Lane and will provide details of their plans once confirmed. All our works will be suspended over the Wimbledon Championships during the summer. 
SGN understand that people can get frustrated by roadworks. However, the new plastic pipe has a minimum lifespan of 80 years. This means that when the work is complete, Raynes Park residents will continue to enjoy the benefits of a safe and reliable gas supply for years to come. 
A link to SGN's website about these works can be found on the Association's website or as below.
https://www.sgn.co.uk/Roadworks/southern-projects/Raynes-park-west-barnes-lane/