Local news
Changes to our Refuse and Recycling Collections
Members may have now received Merton's leaflet about the controversial changes the council are going to make to our refuse and recycling collections. 
To find out more about the new service, residents are invited to visit one of Merton's roadshow events to speak face-to-face with Merton Council officers and representatives from Veolia, the waste collection contractor. Click here for further information.
Raynes Park TWG - July 2018
RAYNES PARK TOWNSWOMEN'S (AFTERNOON) GUILD
Making women's lives better since 1929 
85TH ANNIVERSARY CELEBRATION 
Broken down delivery trucks and heroines!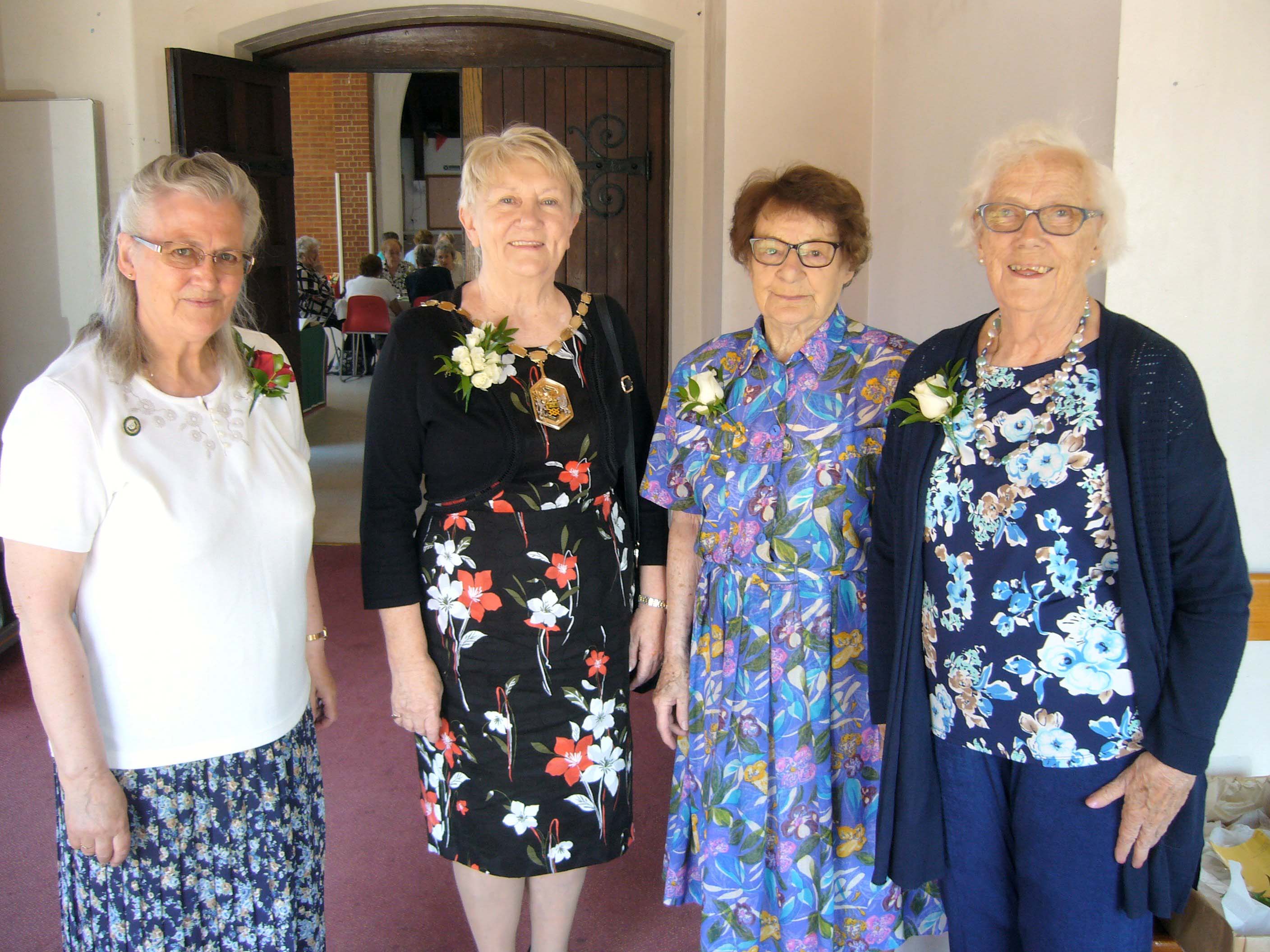 On Thursday, 28th June 2018 Raynes Park Branch of the Townswomen's Guild celebrated its 85th birthday party.  This makes our branch one of the oldest groups (someone said the 3rd oldest) in being today.  However, our party was characterised by what could have been a disaster and a series of rescuing heroines.  In short, the food ordered from a reputable supplier did not arrive and was not available for collection until well after the Mayor and other guests had been welcomed and seated. 
The first heroine was Mary of our long-suffering catering help team who made three trips (in hope) to collect the food, two abortive and one where it was finally suggested she should help herself to what was ordered, or similar, from the shelves in the store! 
The second was Penny Ryan, deputising for the National TWG Chairman – in fact the National Treasurer and our national trustee representing southern England on the national council.  After we had welcomed the lady Mayor of Merton who spoke for a few minutes to congratulate us on this birthday, Penny took to the floor to cover quite a long wait with an off-the-cuff, comprehensive, talk on the formation and history of the Townswomen's Guild.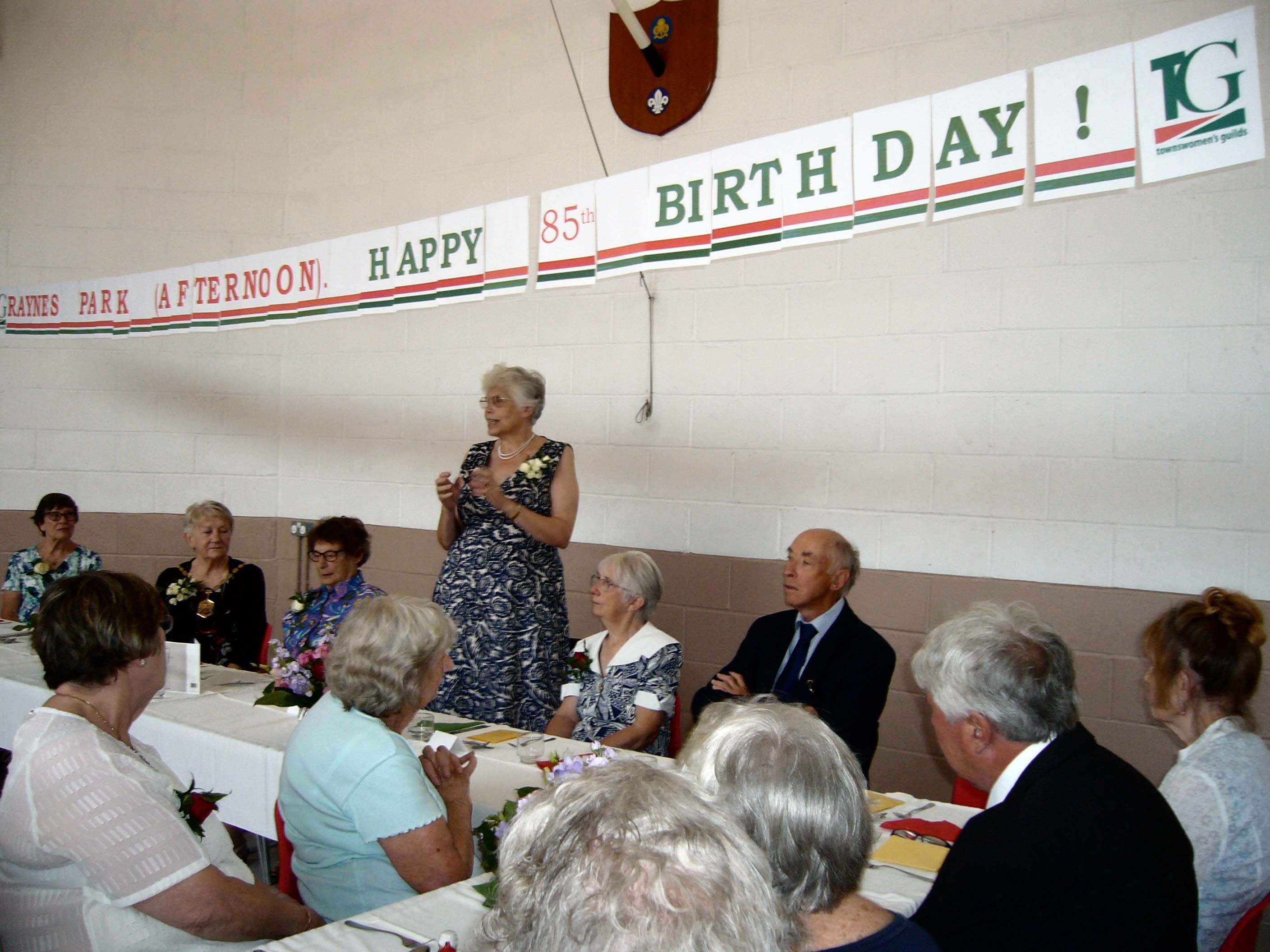 We had booked a group from the Nonsuch Handbell Ringers to entertain us after the meal but in the event, they hastily set up their equipment to play to us while we collected and ate our food, which was displayed speedily by John and Mary.  They played a very enjoyable selection of tunes in a variety of styles, all with a surprisingly mellow sound.  Later they invited members to come to examine the bells.  At least one member had a go!  The ladies of the handbbell ringers, too, deserve special thanks! 
Our monthly lunch outing took us to The Haywain in Epsom for another very pleasant meal.  We were surprised when another group of ladies arrived a little later, some of whom we recognised.  This was a party from the Morden Park (eve) TWG!  Obviously The Haywain is a general favourite for TWG ladies! 
Worthing Trip – Thursday, 16th August - £15 
There are still seats available.  Please telephone 8395 4989 if you are interested in joining us. 
I am in discussion with our coach company who wish to wait until road works scheduled to cause one-way traffic south along Grand Drive start towards the end of July to see how the traffic flow in the area 'beds down' before confirming pick-up points and times.  Please make sure I have your telephone number or contact address so that I can keep everyone informed in August. 
Next Meeting 
In September 2018 the monthly meeting will be on Thursday, 20th at 1.30 for 1.45 at St Saviour's Church Hall.  A speaker – Miss A Hoyland – will give us a talk entitled
 'Never judge a book by its cover'.   Do join us. 
Dorothy Raymond,  Tel: 020 8395 9489 
St Saviour's War Memorial - Grand Drive
St Saviour's project to restore the memorial and remember the fallen 
A task group has been set up to restore St Saviour's war memorial and research its history and stories of those who are named on it. An exhibition is planned to open in the church two weeks before Armistice Day so local people can appreciate what the Great War meant for the community and the sacrifices it made. It is unlikely that all work on the restoration will completed before then, though it is hoped that it will have begun.  
A restoration team will start raising funds once all the required permissions have been obtained. It is hoped that much of it will be covered by grants though there is likely to be a gap. If you would like to contribute towards it, and pledges have already been made, please contact St Saviour's Priest-in-Charge, Peter Kelley.    
Another team of local volunteers has been researching archives, press coverage and other leads to build up a picture of what went on and the individuals involved.  It is keen to hear from anyone who might be able to provide relevant information. Perhaps members of your family, or the families of people you know, lived in this area and were involved in the Great War and may have been commemorated on the St Saviour's memorial.  You may have stories, anecdotes, press cuttings, photographs and other memorabilia relating to those times and the men who gave their lives that you could make available to us.  If so, or if you have any leads you think it would be worth following, please email: This email address is being protected from spambots. You need JavaScript enabled to view it., or ring the parish office (02085409406) or talk to anyone you know at St Saviour's.
West Wimbledon Primary School - Newsletters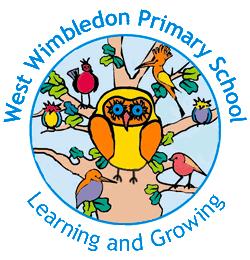 Follow this link for the latest West Wimbledon Primary School newsletter.
Network Rail Performance - Briefing Note

Wessex Route Briefing Note – Performance – As of May 2018
Summary
Network Rail's Wessex route is one of the busiest and most congested parts of the railway network. The number of passenger journeys on the route has more than doubled in the last 20 years, to around 234 million per year, and is expected to increase by a further 40% by 2043.
We appreciate our service has not been good enough overall following the completion of major upgrade work at Waterloo in August last year. Our passengers deserve, and rightly expect, a high performing train service.
A number of significant incidents have impacted the service in recent months, including infrastructure issues at Waterloo (see page 2 on 'Waterloo'), a fire in the throat of Waterloo in December (which caused severe disruption), bad and extreme weather conditions and points failures and track issues at some of the busiest parts of our network. The congested nature of our network means that delays can have a severe knock on effect.
Train performance on the Wessex route in April 2018 was recorded as 89.5%, using the public performance measure (PPM)1. We will continue to try to provide the best service possible for our passengers. Independent review on performance
The Transport Secretary, Chris Grayling MP, recently commissioned an independent review into operational performance on the South Western Railway network to 'ensure all possible steps are being taken to improve performance and passenger experience'.
We welcome the review and are working with its chair, Sir Michael Holden. It is expected to be completed in summer 2018.
Responding to incidents
When an incident happens on the railway network we respond as quickly as possible to limit disruption and get people on the move again. Our joint Network Rail and South Western Railway control centre, at our state of the art Basingstoke railway operating centre, has improved interventions leading to a 1.4% improvement in performance between the morning and evening peaks. We have appointed seven senior incident officer roles working 24 hours a day, 365 days a year to lead on incident responses affecting Network Rail and South Western Railway.
The public performance measure (PPM) shows the percentage of trains which arrive at their terminating station within 5 minutes (for London & South East and regional services) or 10 minutes (for long distance services) - https://www.networkrail.co.uk/who-we-are/how-we-work/performance/public-performance-measure/
Preventing incidents
We are making every effort to stop incidents before they happen, through increasing resources on this part of the network and using 'intelligent technology'.
We are increasing our asset inspection regime in the Waterloo area and have appointed a new track section manager to prevent incidents occurring.
We have provided some additional teams and resources for maintenance and incident response between Waterloo and Basingstoke.
Using 'intelligent technology', we monitor the efficiency of our infrastructure, which has allowed us to intervene early on around 500 occasions in 2017/18 which could have all resulted in infrastructure failures delaying passengers.
There has been a 6% improvement in service affecting failures in the past year, with a 27% improvement since 2014. o We are introducing new safer isolations to turn off electricity to the track remotely. This keeps our staff off the track, improving safety, with less disruption to passengers and means we can deal with incidents more quickly. Waterloo upgrade programme
Disruption after upgrade work at Waterloo last August was due to signalling equipment faults and snagging issues. Newly installed infrastructure did not perform as we expected in day-to-day operating conditions. All issues relating to the upgrade were resolved in autumn last year.
The ongoing £800m Waterloo and South West Upgrade will be completed by the end of this year with the reopening of the former Waterloo International Terminal. o This will increase peak time capacity at Waterloo by 30% - space for an extra 45,000 passengers every morning and evening.
The five additional platforms in the former International Terminal will also give us more flexibility during disruption, which should improve our ability to recover from delays.
Please direct any questions to the Wessex route public affairs lead, Aeneas Tole, on This email address is being protected from spambots. You need JavaScript enabled to view it.
Raynes Park Bereavement Service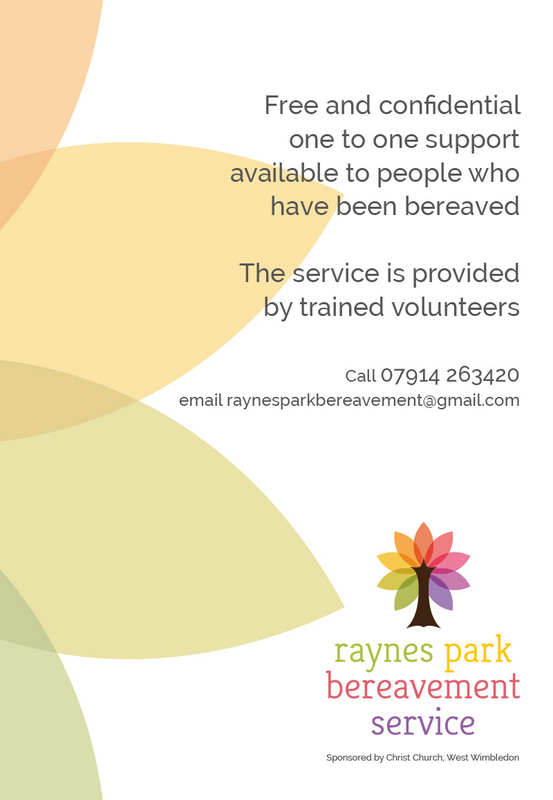 The Raynes Park Bereavement Service was launched on Monday 24 November 2014.   
The service provides free and confidential one to one support to people who have had a bereavement, recently or in the past.  
This service is provided by volunteers who have been vetted, trainedand are supported by professional counsellors.  It is being provided primarily for people living in the Raynes Park area, but it is open to requests from elsewhere.  The service is managed by Christ Church, Raynes Park, and is open to people of all faiths and none.   
The service is accessed by calling 07914 263420 or emailing This email address is being protected from spambots. You need JavaScript enabled to view it..   The volunteer will then arrange a meeting at Lambton Road Medical Practice for as many times as needed.  (If someone is housebound arrangements will be made to see them in their own home.) 
Motspur Park Post Office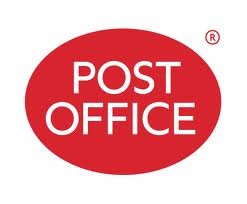 Motspur Park Post Office - 345 West Barnes Lane, New Malden 
The Association raised the closure, on 28th April, of the above Post Office with our MP, Stephen Hammond, being particularly concerned at reports that an application had been made by a local Newsagent to take over this service was not likely to come to fruition until the Autumn – far too long to wait.  Stephen Hammond has forwarded to us the following correspondence he has received on the subject. 
Dear Mr Hammond 
We're planning to make some changes to the above Post Office
For further information please see attached letter. Customer information materials will also be available in branch.
Should you have any questions regarding the branch, please do not hesitate to contact your local External Affairs Manager, Ken Penton, by e-mail on This email address is being protected from spambots. You need JavaScript enabled to view it., or by telephone on 07970 396 440. 
Yours sincerely
Audra Mirjah-Clarke
Post Office Ltd 
A letter dated 16th April 2018, attached, states: 
"Temporary Closure
… I am writing to inform you that, regrettably, following the resignation of the Postmaster and the withdrawal of the premises for Post Office use, the above branch will be closing temporarily. 
The provision of a Post Office service to our customers in the local community is important to us, and we will continue to work hard to restore services in the area as soon as possible. We would welcome any applications from potential retail partners interested in running a branch locally on our behalf. The vacancy is currently being advertised on our website: www.runapostoffice.co.uk and applications will be carefully considered. 
If you are aware of any interested parties, please do share the link with them. I would like to assure you that we are currently investigating the options available which will enable us to reinstate a Post Office service to the local community. In exploring this, it is important that any future service is sustainable for the person operating the service, and for Post Office Limited. Future provision will reflect customer numbers and usage and we may take the opportunity to establish an alternative type of service. This may be a new style branch known as a Post Office local. 
Post Office locals run alongside an established local shop and create a more modern and convenient retail experience for customers in newly refurbished premises. If you have any questions you would like to raise about this matter, please write to me via the National Consultation Team at the address shown below. Please note that your comments will not be kept confidential unless you expressly ask us to do so by clearly marking them "In Confidence". Any future changes to service provision would be handled in line with our Code of Practice which sets out how we communicate and explain changes to the Post Office network. You can find more information about the Code at the end of this letter. If others in your organisation are interested in the proposal, please feel free to let them know about it. I would like to apologise for the inconvenience the temporary closure may cause. We hope that our customers will continue to use the Post Office and full details of alternative Post Office services in the area are shown at the end of this letter. I will write to you again once I have any news about our plans for future service provision. 
Deepak Valani, Area Network Change Manager
Postal Collections in Raynes Park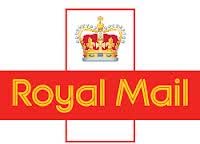 Whilst most of us use the post less than in the past, it may just be worth remembering where there is a later postal collection locally, should we need it at any time.Latest Postal Collections in London SW20 and Surrounding Area
Improved services for Mental Health
Hannah Pearson, from Merton Clinical Commissioning Group (CCG), updated the Raynes Park Forum on future Commissioning Group intentions. The slides from her presentation can be found here 
In response to questions from residents Hannah said Mental Health policy is a high priority for the CCG and there have been a number of recent improvements to local mental health services including:
Improving Access to Psychological Therapies (IAPT) service – provides support for anxiety, depression and other conditions

Merton Rapid Intervention service – a multi-disciplinary team that includes Mental Health professionals - and aims to prevent hospital admissions

Crisis Cafés – informal, drop-in support services.
Merton's Top 10 Parking and Traffic Ticket Spots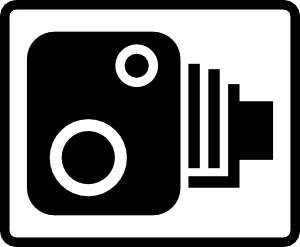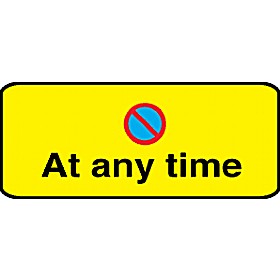 (Courtesy Wimbledon Guardian)
Hartfield Road bus lane camera, Wimbledon – 2,970 tickets
Hartfield Road car park, Wimbledon – 2,605  tickets
London Road bus lane camera, Mitcham (opposite Elmwood Road) – 2,338 tickets
London Road bus lane camera, Mitcham (opposite Bond Road) – 2,282 tickets
London Road bus lane camera, Mitcham (adjacent to Figge's Marsh) – 1,959 tickets
High Street, Wimbledon Village – 1,938 tickets
Coombe Lane, Raynes Park – 1,394 tickets
Russell Road, Wimbledon – 1,373 tickets
Coombe Lane car park, Raynes Park – 1,159 tickets
London Road bus lane, Mitcham (Armfield Crescent) – 1,100 tickets
Raynes Park High School Newsletters

Follow this link for the latest Raynes Park High School newsletter