Local news
Morden Rotary Club - Sept 2019
As ev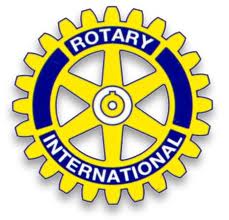 er it's been a busy first half of the year for your local Rotary team.
In January and February we were able to host a very successful "Young Chef of the Year" again, which is now a recognized national event.

Huge thanks to Merton College and their staff for most generously letting us use their superb facilities, and for introducing international chefs as judges.

We've also raised more funds at the Rotary Fair in Cheam Park in May, and in July at Morden Fun Day. Many thanks to Aldi Stores for their sponsorship and support that made 
these events successful.

In June we arranged for over 100 young special needs children from Merton Schools to have a great "Kids Out" day at Chessington World of Adventure. Sincere thanks to The Leivers Trust for making it possible, and the team at Merton Council Transport Pool for their practical support too.

Besides these very enjoyable events we've been able to give financial support to St.Raphaels Hospice, Morden Little League Footballers, The Wimbledon Guild, ShelterBox, Perseid School, Wimbledon Park Sailing Club, The Tadworth Trust, Children With Cancer UK, Haig Homes and 16th Morden Scouts.

None of this would have been possible without the great support of you, the residents of Morden, Raynes Park, Motspur Park and Wimbledon!

Still to come in the next months are The Rotary Regatta in Wimbledon Park, presentations of Dictionaries For Life" to Year 6 children in the the Borough, and a number of other projects which are in the planning stage.

On your behalf we're connecting with a number of other local good causes and offering practical and financial support.   One of these is Faith in Action, which host lunches twice weekly for the homeless of Merton. FIA has been chosen by Jane Howard, Mayor of Merton, for her fundraising support during her year of office.

FIA is based at the Salvation Army HQ in South Wimbledon, where besides meals, they also offer laundry facilities, hairdressing and many more practical services to street people.

Again Aldi Stores generously make available fresh fruit, bread, cereals and other items at "sell-by" dates or in broken packaging to support this project.

In between the hard work, your community team is organising a day trip to the Tate Gallery, a skittles competition and enjoying the excellent team togetherness we call "fellowship".

As ever we'd love to have more volunteers join the team for any event, and particularly the Christmas collection. We're all in the community service team, but we do have smaller teams working on international projects, youth work, sports and special charity work.

Whatever you can offer, we'll guarantee you'll find your effort will be rewarded when you see the visible benefits. You can make a difference!

You'll find Morden Rotary on Facebook: we hold regular open evenings to show what we do, or just get in touch anytime to find out more.
Best wishes from your Community Service Team at Morden Rotary. 
Joss Ollett