Local news
Morden Rotary - March 2019
Young Chef of the Year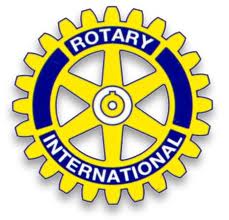 On Saturday 2nd March, a dozen young aspiring chefs competed in the "Young Chef of The Year" district final at South Thames College in Morden. They came from a wide area, from South London, Surrey and Sussex. Aged 11- 16, all the entrants had won through first round competitions.

The judges were noteworthy professionals - Master Chefs Omera Gallucci, Franco Fontebasso, Soukias Tchilingirian and Master Baker, Tom Cromwell.

They were led by internationally renowned chef Giovanni Fontebasso, and Morden Rotary Club was delighted to have such a distinguished judging panel.

After briefing, the competitors had two hours to produce their meals, and present them in a table setting.

The judges found all the results were extremely high quality - commenting that they felt each one was exceptional.

The winner was Florence Pattendenfrom Fleet, and second place went to Oliver Trowell of Banstead. Both will go on to the regional final in Orpington in March - and if 
successful, to the National final, taking place at Leeds City College in April.

Trophies and certificates of merit were awarded to the contestants by Merton Mayor Mary Curtin, and Rotary District Governor David Easton and afterwards all the entrants had a very special time, as each was given personal feedback and guidance by the judges to help them improve even further.

Giovanni Fontebasso, who has seen "Young Chef of The Year" develop into a nationally recognized award, was very enthusiastic, and commented he's seen hundreds of youngsters benefit from this competition. He was very impressed with the improving standard of entrants every year.
"Young Chef of the Year", was hosted by Morden Rotary Club, and sponsored by Fillppo Berio Olive Oil.
President Margaret Sinclair was supported by club members Jim Sinclair, William Rhind, Stan Earl, Peter & Margaret Redway, Tony Hunn, Phil Watson, Barry Bramley and Joss Ollett.  
The club is very grateful to Rotarian Syd Mair and the catering tutors and staff of South Thames College at Merton for their great organization and enthusiasm for this event. 
If you would like more information, or if you know someone who would like to take part, Please contact:- 
Morden Rotary Club: - http://www.rotary-ribi.org/clubs/homepage.php/ClubID=8 
Joss Ollett