Local news
Best Wishes to John Braden
J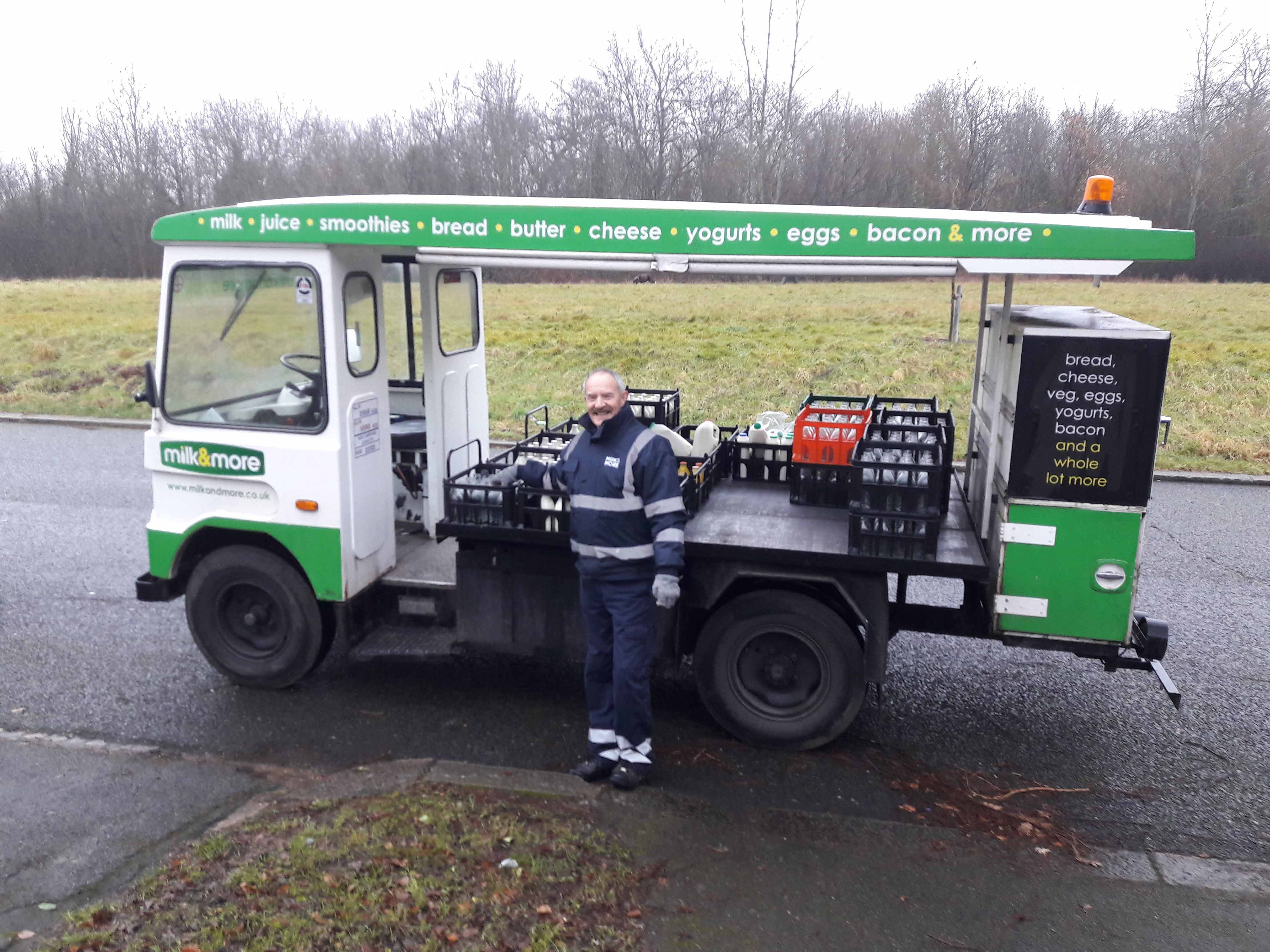 OHN BRADEN, MBE – LOCAL MILKMAN AND FRIEND 
In this month's blog, our chairman, John Elvidge, tells us about the retirement of John Braden, a cherished and admired member of our community for nearly 50 years. 
This is why: one neighbour who 'inherited' John on moving here in 1992 speaks of his 'reassuring presence' and undemonstrative but spontaneous kindness to another neighbour, a widower who was living alone with very few visitors. John would deliver the milk into his kitchen with a friendly word. 
Another customer speaks of the posters that used to be on her classroom wall when she was five years old, back in the early 1950s. They were called People Who Help Us and there were three: The Policeman, the Postman and The Milkman. 'Nowadays we rarely see The Policeman who is busy elsewhere, the Postman seems to change every few months, but - luckily for us - The Milkman remains the same affable presence that we knew sixty years ago. What was once true for us has still been true for our grandchildren.' 
Another fan writes:  
John, who has been driving his 'Milk & More' van and timely serving his customers, is a jolly face to look forward to every morning. We have been his customers over a couple of decades. Our friendly experience – he is always cracking jokes - is pleasant to remember. We send best wishes for his retirement, a well-earned time of his life. 
Many people mention John's conversations on the doorstep, referring especially to his holidays - the animated anticipation and then the relaxed retrospect. But I can think at once of so many more topics that have arisen spontaneously: backache, stolen cars, computers, researching family trees, the state of the dairy business (no surprise there), the foibles of education, mental arithmetic and its superiority over calculators…has anyone known John get a bill wrong?  And the changes that forty years have brought to Raynes Park. 

We might go on getting the milk, but after February we'll surely miss the warm and generous chat that comes with it. 
Tom