Local news
Raynes Park & West Barnes Libraries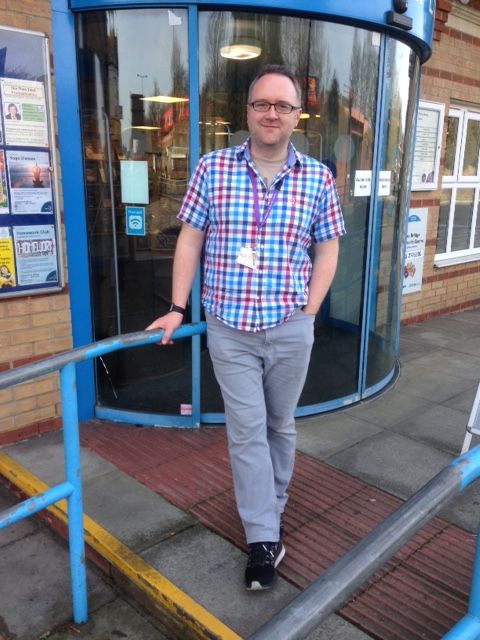 APRIL 2017 - ALL CHANGE AT RAYNES PARK and WEST BARNES LIBRARIES! 
There are exciting developments afoot regarding our two local, much-valued libraries.
In this month's Guide we celebrate the input and achievements of Paul McDermott, the outgoing manager of the Raynes Park branch who is taking charge the borough's largest library in Wimbledon from next month.
Whilst still a sixth-former at Wimbledon College, Paul was employed on Saturdays at Morden Library and this gave him great insight into the work and activities involved in the development of successful library provision.
Following completion of an Arts Foundation Course at Croydon College, Paul continued his studies at the Surrey Institute of Art and Design where he obtained his degree. This led to an enjoyable spell working in Wandsworth -first as a teaching assistant - and then as a fully qualified teacher.  For four years he enjoyed the busy, daily life of primary school teaching before deciding to return to his library "roots" in order to pursue the challenges involved in all-age provision.
In 2011 Paul became Customer Services Officer at Morden Library and undertook the responsibility of developing the Summer Reading Challenge across the borough.  This was a hugely satisfying task and cemented his desire to involve himself in library development
In November 2014 Paul was appointed as Manager of Raynes Park where he was pleased to inherit a flourishing, well-organised establishment from his predecessor, Hannah. 
During his two and a half years at Raynes Park Paul has developed a strong volunteer base of over seventy people involved in a huge range of tasks and activities; he has built close ties with local schools and nurseries and consolidated a timetable of daily activities for both pre-school and school-aged children; he is also very proud to have established a huge variety of free activities for adults.
 Visitor numbers for the last month showed an increase of 8% compared to the same month last year – averaging 10,000 visits at Raynes Park library per month!
Paul's calm, encouraging and friendly presence will be missed and we offer him our best wishes for the next phase of his career.
What next for Raynes Park?      
Kevin, the helpful, knowledgeable security officer will be remaining as will many volunteers.  However, we wish Cathy, our senior librarian who has given 36 years of devoted service, a happy early retirement.  We also wish every success to Marija (Deputy Manager) who will be transferring to Wimbledon and to Fuad who will continue his valuable work at Mitcham.  
In a challenging but exciting development, Karren, the highly talented manager of West Barnes library will have the task of combining both our excellent libraries!
There will be more about Karren shortly.