Local news
The Rotary Club of Morden - May 2016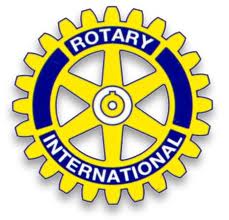 Rotary - changing people's lives for the better -Come and join us.
Your local Rotarians would like to thank everyone who supported our Christmas collection.  It was by some distance our best ever total. The weather was relatively kind, so all Santa's sleigh tours went well, plus we had a very good response with our collection in Lower Morden Lane aka "Electric Avenue". 

Most of the funds have already been distributed to these local good causes:

St.Raphael's Hospice tops the list. Regular readers will know it receives 25% of its costs from the NHS, and each year depends on over £3 million from local fund-raising.  The Hospice assists over 1000 patients and their families annually, and your Rotary Club will continue to give as much support as possible to its essential service to our community. 

Other organisations we have supported with donations are as follows. 

Arthritis Care Merton; Merton Guild of Social Welfare; 16th Morden Scouts Morden; Little League Football.Friends in St.Helier and Friends in Lower Morden.  (These Friends are local clubs to prevent loneliness, isolation and to keep people independent and living in their own homes);
Priory School Wimbledon. (Special gift of books for Year 6 students); ABCDreams (Rotary supports self-help projects in Lyamungo Sinde Village in Tanzania). 

Also, as I write, the Club is aiming to help a severely disabled local nine year old child with individual transport needs to and from his special needs school in Kingston. 

We have another two current projects we'd like to ask you to help us with. Firstly, we're collecting your unwanted spectacles again! Any strength and style in serviceable condition please. 
The first batch of over 100 pairs of specs that were sent out to Tanzania was all taken up by very happy kids and parents straightaway. If we can send the same amount again we now know that there are many more people who would be thrilled to have them! 
You can take them to the Mace Store / Post Office counter at 340 Grand Drive, and our thanks to Mr. Ashwin for his support. Also you may take to the Millennium Stores / Post Office at 334 West Barnes Lane, and thanks also to Mr. Surej for his help. 

Secondly, we do collect for St.Raphael's all year round.  If you have loose change in a jar / box, ring us if you'd like to donate this to the Hospice, and we'll collect. Your donations are boosted by the charitable giving" tax benefit this way. We've raised over £5000 in loose change, and have a number of "regulars" 
we'd like to thank. 
If you'd like us to pick up some change, or specs if the Post office is not convenient, we're happy to oblige. 

Once again, our sincere thanks for your support, 
Morden Rotarians.  
Contact 0208 404 6451 Joss Ollett, for any collection requests.