Local news
Rotary Club News - October 2015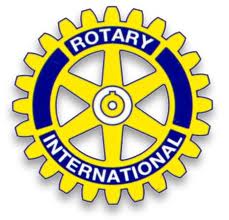 The local Club continues working in the community and would like to update its many supporters in the Residents' Association.
Just a reminder that the Rotary Club raised most of its funds by its Christmas collection, so the sleigh will be out again this year, and the elves have been checking that it will be running well. One major change that you may have noticed last year is that Santa now runs to keep up with it!  This is not a new fitness thing - although Mrs. Claus thinks the old chap could lose a few pounds - no, it's the rule now that Santa must wear seat belts - and what Santa thinks - is, well, different!

In December you'll also see Rotarians alongside local residents collecting in Lower Morden Lane - or "Electric Avenue" as it's better known.

These funds support a number of local good causes, including:- St.Raphael's Hospice; The Children's Trust, Tadworth; Princess Alice Hospice; The Spinal Muscular Atrophy Trust; Kids Out; Special Needs Projects at Perseid; West Wimbledon and Cricket Green Schools; Sponsorship for Maddy Stone, a local student, who climbed Mt. Kilimanjaro, in aid of Hope For Children.

In recent years charitable causes have become an industry, and certain aspects have been in the head-lines. Without commenting further, the simple rule with Rotary is not a single penny is taken for expenses. Everything you donate is directed to causes that our members discuss and approve.

One of the things Rotary offers of great value is help for the individual person, or little known charity. For example you've probably not heard of Spinal Muscular Atrophy mentioned above. This is a genetic disease that affects muscle structure. It affects several thousand people in the UK, and can be fatal. Recently our club acquired a special therapy bath for a local family whose baby was diagnosed as a severe case.  The Club was able to consider their request and provide funds within a week. Neighbouring Clubs at New Malden and Kingston joined in to meet the full cost.

Also the Club was so impressed by a talk and film by Canine Partners that a visit to their training HQ at Midhurst was aranged. Subsequently the Rotary Club presented them with a cheque to cover the full cost of training a dog to be a live-in help for a disabled Merton resident.

Besides the charitable side, Rotarians are very active supporting community projects. The Club initiated and sponsors "Rotary Young Chef of The Year" which has become a national competition in less than ten years. Likewise Morden Rotary was the originator of "Little League Football" in
the 1960s, and that has become internationally recognised.

At Wimbledon Park the Club helped to provide sailing dinghies for special needs children.
It has liaised with local scouts groups who've helped with the collections, and Rotarians have supported their projects in turn. Thanks to 4th Worcester Park and 3rd Cheam Groups.

Also, two current appeals should be mentioned. Firstly the "Pennies from Heaven" collection for St.Raphael's Hospice goes on throughout the year. If you collect loose change in a jar contact the Rotary Club and they'lll call and gather funds together to donate to the Hospice. Thanks again to all the regular collectors who've together contributed over £5000 in the past few years.

Secondly those old spectacles in a drawer that never sees the light of day!  These can be put these to very good use in Tanzania, which a Rotarian visits several months a year.  John is involved in educational programmes in rural areas, and spectacles are a very much needed resource.  If you can collect several pairs of specs together please call to arrange a pick-up. Or take your specs to Raksons Supermarket at 340 Grand Drive (The Post Office) where Mr. Ashwin has kindly agreed to accept them on our behalf. 
Lastly there is a permanent invitation awaiting anyone who'd like to suggest or help with the Club's projects. Initially you may be a "Friend of Rotary" - that's no commitment other than to help when you can. Please be re-assured it's really worthwhile, and better still it's definitely good fun. 
Once again the Rotary Club thanks all of you for your support and encouragement.  
Joss Ollett. Rotary Club of Morden.