Local news
REPRIEVE FOR RAYNES PARK POST OFFICE
This is a copy of an email to Stephen Hammond MP, dated 11 November 2014. 
Dear Stephen, 
You will be aware that Raynes Park branch was previously earmarked as one that could potentially be franchised and run in partnership with a suitable retail partner. Despite interest from several potential partners, the Post Office has not reached an agreement with a suitable partner to secure the long-term viability of the branch.
The Post Office has decided to retain and invest in Raynes Park Post Office as part of the organisation's on going modernisation programme, building a modern, profitable and sustainable network. 
This means that this branch will remain under Post Office management. Our plan now is to invest in the branch to modernise it as part of our on-going transformation programme, designed to ensure our Post Office branches are sustainable and profitable, reducing reliance on Government funding. 
Our colleagues at Raynes Park Post Office have provided an excellent service to customers throughout our search for a partner. I believe that with their help and the investment we have planned we will be able to meet customer needs. 
I will keep you updated on timescales for investment and modernisation in Raynes Park branch.  In the meantime please do not hesitate to contact me if you need any further information. 
Best Wishes 
Simon 
Simon Burman, Senior Stakeholder Manager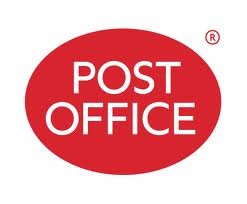 Ground Floor 148 Old St, London, EC1V 9HQ
This email address is being protected from spambots. You need JavaScript enabled to view it.