Local news
Lambton Road Medical Practice - PPG Oct 2014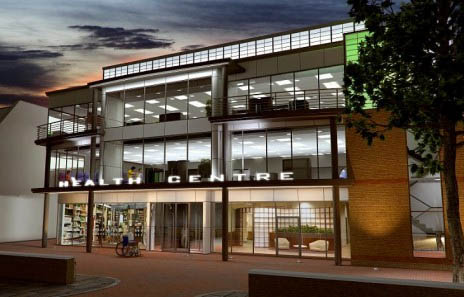 More doctors and nurses
This practice will have three new doctors and a nurse by the time you read this Newsletter.  They are: Drs Rashmi Pattekar, Sat Phadnis and Susie Earl plus nurse Stephen Ward.  Dr Pattekar graduated from Guy's and St Thomas's Medical School in 2002 and worked in hospital-based general medicine before qualifying as a GP in 2008. She has since worked in various practices in Newcastle and in London, gaining valuable experience. 
Profiles of the others will appear in our next Newsletter.  We're sure all patients would like to join the PPG in wishing them a long, happy and successful posting to Raynes Park. 
No shows – please help
Lambton Road Medical Practice is doing everything possible to provide patients with the highest levels of access to appointments. In this connection, however, your cooperation can make a difference. 
In the month of July there were 355 missed GP appointments where patients failed to attend an appointment. This means that as many as 355 appointments were wasted and could not be offered to anyone else – in just one month!  The PPG would like to encourage all patients to cancel their appointment if they cannot make it or no longer need it.  Just one phone call will result in another sick person getting an appointment. 
Have you noticed the 'pod'?
It's to be found in the corner to the right of the reception desk. This is not another toy for children waiting to see a doctor but a useful piece of health equipment. Use it to take your own blood pressure and pulse.  Whilst you're at it, why not measure your height and weight and update your records on your smoking status and alcohol consumption?  The 'pod' is very user friendly and it only takes a few minutes.  If you'd like some assistance to use it, please ask at reception. 
Flu and meningitis jabs - the Flu Campaign is starting from mid-September this year; more details when we know them, and in the next Newsletter. 
(        Please inform the Practice as soon as you know you will not be able to keep an appointment,and don't forget to update Reception with your new contact details if you have moved.
&       Did you know that our Minutes Book may be consulted at Reception? 
 *    Please email us with your views. Your email  address will not be disclosed to other parties.
Contact: This email address is being protected from spambots. You need JavaScript enabled to view it.      or leave a note with Reception. 
PPG Members: Jan Bailey, Charlotte Bennett, Judith Brodie, Jenny Cairns (Chair), Marilyn Frampton, Clare Gummett, Jacques Lee, Dennis Railey, Marie Robertson