Local news
Friends of Sir Joseph Hood Memorial Playing Field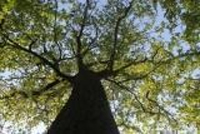 Update – September 2012
This last summer has seen a fantastic number of visitors of all ages using the facilities: the paddling pool, Rascals soft play, the multi-sports courts, tennis, and lots of groups using the park for sports and fitness training.
Despite cuts in park services, we are working with the council to try and maintain the standards.
Our café has once again been popular. We try to keep prices low but enough to make some profit which is reinvested back into the park. Last year we bought a picnic table for the playground, new tables and chairs for the café, a new freezer and refitted the café. We continue our association with the award winning Kingstonian Ice-cream Company. The café continues during the winter football season and is open on Sunday mornings when there are matches.
Our main aim this year is to replace the existing fitness trail for the large number of groups and individuals who use the park for fitness. What would you like to see? Would you use a new fitness trail? Our bid for grants will be strengthened by a large number of potential users, so please get in touch.
If you are not currently a member of the Friends group, please do join us. It is only £2 per family per year and entitles you to half price tennis!
The Friends would also benefit from advice/support from any sports minded people
This email address is being protected from spambots. You need JavaScript enabled to view it.