Local events
Morden Park and Playing Fields Assoc'n.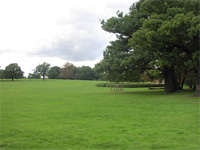 Users of the Park and Playing Fields Association carry out regular litter picking sessions that you might care to join. 
Weekday litter picks take place on the 3rd Tuesday of the month  starting  12.30pm to 3pm.  Pickers  meet on the London Rd footpath below the Travelodge.  
Weekend Litter picks/workdays are held on the 3rd Saturday of the month from 10am to 2.p.m. 
As the meeting points can change. Please contact Liz Sherwood Secretary to the Association by mobile:
07891 889 389 or email:  This email address is being protected from spambots. You need JavaScript enabled to view it.