Local events
West Barnes Library - June 2014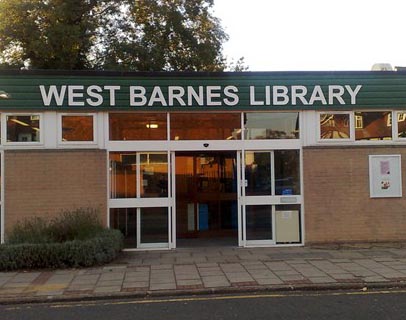 What's on this month 
Read Aloud Mondays (10.30am) Bring your youngsters along to join Jennifer as she reads stories to the toddlers. Having a book read to them helps children develop with better concentration and listening skills. It engages their imagination and so much more. 
Computer Classes For Beginners Tuesdays (noon-1.30pm) and Thursdays (1.30pm-3.00pm) Learn to use the internet. Six-week courses, free. For details, speak to a member of staff. Book at the library or by email or call 020 8274 5789. 
Kiddirama, For Under 5s Tuesdays (10am-11am) Interactive fun, play, story, song and sensory class. £2 per child. To book, email This email address is being protected from spambots. You need JavaScript enabled to view it. or phone 07542 170604.
Kiddirama Juniors, The Secret Book Club for 7-12's year-olds (4pm-5pm) interactive sessions focusing on team building, confidence boosting, performance and so much more.  £2 per child. To book, email: This email address is being protected from spambots. You need JavaScript enabled to view it. or phone 07542170604. 
Tuesday Rendezvous Tuesdays (1.30pm-3.30pm) Weekly drop-in for over 55s. Get together for tea, cake, quiz, talks, trips out and much more. £2 a week to cover costs. For details talk to library staff or call Gilli on 020 8543 1781. 
Knit & Natter Thursdays (11.30am-1pm) Bring along your knitting project or a favourite piece you've finished. Not a knitter? Come for a natter and see what other crafty people in Motspur Park are making. No need to book. 
Toddlers' Rhyme Time Fridays (10.30am-11am) Rhymes and musical activities for youngsters up to five years old, followed by Story Time (11am-11.30am). 
The Sparkle Club Saturdays (2.30pm-4pm) Interactive support workshop for young writers aged 6-plus. Is there anyone waiting to be discovered? Could your youngster be the next JK Rowling or Charles Dickens? Talk to staff to put your child's name on the waiting list for this popular and fun eight-week course, run by local children's author Ian Cavill.