Local events
West Barnes Library - February 2014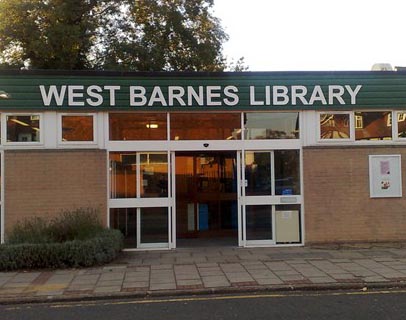 Afternoon Tea with an MP 
Stephen Hammond was the guest at the Friends' Afternoon Tea With... event on Saturday, 18 January, at West Barnes Library. The children's section was packed as the Wimbledon MP talked about his career journey to the Commons, what the day-to-day life of a minister entails and what working in the Coalition government involves. Afterwards he answered questions and stayed for tea and to chat individually with some of the more than 40 people who attended. If you would like to suggest possible guests for future Afternoon Tea With... talks, email: This email address is being protected from spambots. You need JavaScript enabled to view it.. 
What's on
Coming up at West Barnes Library
To reserve a place where required, talk to staff, call 020 8274 5789 or email This email address is being protected from spambots. You need JavaScript enabled to view it.. 
Computer Classes For Beginners (Tuesdays, noon-1.30pm, and Thursdays, 1.30pm-3pm). Need to book. 
Kiddirama, For Under 5s (Tuesdays, 10am-11am). Interactive fun, play, story, song and sensory class. £2 per child. To book, email This email address is being protected from spambots. You need JavaScript enabled to view it. or phone 07542 170604. 
Kiddirama, For 7-12 year-olds (Tuesdays, 4.30pm-5.30pm). Classes for children to perform, act, sing, drama, games, move and more. It is a 12-week course. £2 each session. To book, email This email address is being protected from spambots. You need JavaScript enabled to view it. or phone 07542 170604. 
Tuesday Rendezvous (Tuesdays, 1.30pm-3.30pm). Weekly drop-in for over 55s. £2. For details talk to library staff or call Gilli on 020 8543 1781. 
Knit & Natter (Thursdays, 11.30am-1pm). Bring your knitting project or a favourite piece you've finished. 
Toddlers' Rhyme Time (Fridays, 10.30am-11am). For 0 to 5-year-olds, then Story Time (11am-11.30am). 
Sparkle Club (Saturdays, 2.30pm-4pm). Local children's author Ian Cavill coaches and inspires youngsters in story writing. Talk to library staff to put your child's name on the waiting list for this popular eight-week course.
Police Surgery (Monthly, ask in library for date and time). 
Children's Art Club (Saturday, 1 February, 2pm-4pm). Need to book. (Following session on 1 March.) 
Craft & Chat (Saturday, 8 February, 3pm-4pm). 
Children's Craft (Saturday, 15 February, 2pm-4pm). Lots to keep youngsters busy and their imaginations fizzing. No need to book.
Local History Coffee Morning: From City to Surrey – The Story of Merton's Underground Lines (Tuesday, 18 February, 10.30am-noon. Illustrated talk by Sarah Gould of Merton Heritage and Local Studies Centre. All welcome.
Adults' Book Club (Thursday, 20 February, 6pm-7pm). Reviewing The Uncommon Reader by Alan Bennett. (Next book: Capital by John Lanchester, to be reviewed on 25 March). New members welcome.
To receive a monthly eNewsletter of activities at West Barnes Library, email: This email address is being protected from spambots. You need JavaScript enabled to view it.">This email address is being protected from spambots. You need JavaScript enabled to view it., or sign up at www.friendsowbl.org.uk