Local events
Invitation to the Pavilion Open Afternoon -
THE RESIDENTS' PAVILION AT 129 GRAND DRIVE, SW20 9LY
AN INVITATION TO ALL MEMBERS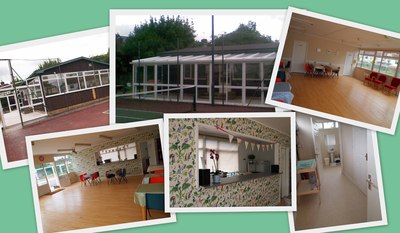 Here's a date for your diary – Sunday, 28 May, 2:00 pm – 5:00 pm.
We invite you to come along to the Open Afternoon at the Residents' Pavilion. You'll be able to meet the volunteers who look after the Pavilion and find out about what goes on there. Please do come along and meet us. 
The Pavilion is used by our Association for many of its meetings throughout the year and is hired privately by members for family get-togethers and children's parties. Several of our members also meet up to play tennis there. 
We are also particularly grateful to those of our members who run the regular groups that use the Pavilion: 
·            Children's Story and Rhyme-time Group
·            Merton Health and Fitness (Pilates and Exercise Classes)
·            The National Childbirth Trust
·            The Pavilion Club (for retirees)
·            Wimbledon and District Philately Society 
As we took over the Pavilion and tennis courts in 2013, we'll also be celebrating our tenth anniversary of providing such a convenient and useful facility for our Association's members. 
In order to cover our costs, we charge our members £12 per hour for regular hires and £18 per hour for single private bookings. 
To find out more, please email Jerry Cuthbert at: 
This email address is being protected from spambots. You need JavaScript enabled to view it. 
and come along on the afternoon of Sunday, 28 May.