Local events
The Pavilion Club Returns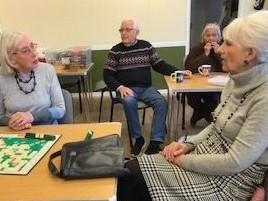 The much-anticipated re-opening of the Pavilion Social Club for over 55s has taken place and is part of a tentative return to the activities, which were enjoyed before the shock of the pandemic. 
Good company, refreshments and activities, such as Scrabble, are as popular (and competitive!) as ever. Why not come and join the fun every Thursday at the Residents' Pavilion, 129 Grand Drive, SW20 9LY, from 2.00pm - 4.00pm? 
The members would also appreciate help with setting up and clearing away – so if you have a little time to spare, do come along! 
To enquire about joining the Pavilion Club, email This email address is being protected from spambots. You need JavaScript enabled to view it.

Once the club is fully up and running again there will be a full programme of invited speakers, outings and events.
A friendly welcome awaits!