Local developments
265 Burlington Rd - Redrow starts Planning Appeal
1st June 2020 - Update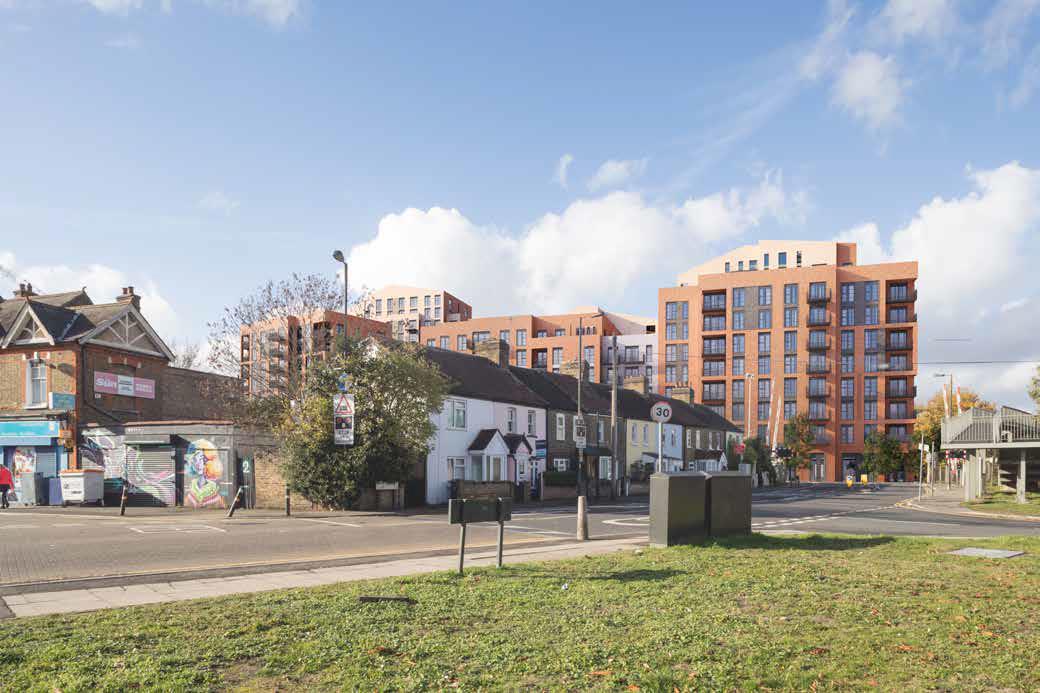 Back in 2019, Redrow Homes Limited submitted a planning application (Merton ref: 19/P2387) to build 456 new flats (in blocks between 7 and 15 stories high) on the Tesco car park site at 265 Burlington Road. 
On 13 February 2020, Merton's Planning Applications Committee (PAC) resolved to refuse the application. The Council Chamber was packed with many residents who came to show their disapproval of the scheme on the grounds of density, height, and lack of amenities to cater for such a high influx of people. 
Our Association had already organised a public meeting last autumn, attended by over 200 local residents at which there was universal opposition to the scheme. 
As reported by our Chairman on this website, many of our members will already be aware that Redrow has now launched an appeal for its planning application. This appeal will be handled by the Planning Inspectorate. 
In May 2020, our Association and many residents and businesses received a letter from Merton Council explaining that the Inspectorate intends to hold a Public Inquiry to investigate the Appeal and make a decision. 
The Planning Inspectorate should, by now, have been issued with copies of all the representations we made to Merton before the hearing by the Merton PAC, which took place in the council chamber in February 2020. 
Following Merton's decision to "Refuse", the application was due to be considered by the London of Mayor.  This would have been the correct process, because the Mayor of London has the final say for large schemes like this one. However, for whatever reason, no decision appears to have been made by the Mayor of London. It would seem, therefore, that Redrow's appeal is for "non-determination" by the Mayor of London. How and when a public enquiry will be organised under the current circumstances is currently unclear. 
If residents wish to make further representations to the Planning Inspectorate, the process is explained in Merton's letter, as follows: 
"If you wrote to the Council at the time of the application, your letter will be copied to the Planning Inspectorate and the appellant. If you wish to make representations about this Appeal, or if you wish to modify or withdraw your previous comments, you should write providing 3 copies within 6 weeks of the Appeal start date to:
The Planning Inspectorate, Kite Wing, Temple Quay House, 2 The Square, Temple Quay,
Bristol BS1 6PN, quoting reference: APP/T5720/W/20/3250440. 
Please note that during the Covid-19 restrictions the Planning Inspectorate offices remain closed and consequently all representations must be sent electronically, via the appeal casework portal at https://acp.planninginspectorate.gov.uk/" 
We urge all our members, other local residents and businesses to make known to the Planning Inspectorate, whatever additional concerns they may have, using the method described above, for receipt at the Inspectorate by 22 June 2020. 
For more information, click here .
Jerry Cuthbert