Community safety
Cold Callers selling Insulating Foam
Beware of Cold Callers on the telephone or at the door 
We are told by one of our active Members that he received a telephone call on 20th August 2018 inviting him to arrange an appointment to hear all about the advantages of an insulating foam which is applied to the underside of roofing slates/tiles.   
The caller suggested it was a new product from Canada.  However, great caution is advised, as much foam insulation is highly inflamable and gives off toxic fumes went burning.
Yellow Box Cameras in Grand Drive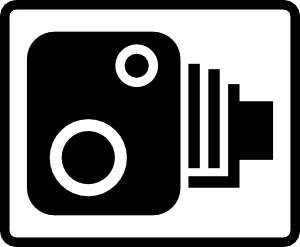 CHURCH WALK & COPPICE CLOSE
Since November 2017, traffic surveillance cameras have been installed to monitor the "yellow box" junctions on Grand Drive at Church Walk and Coppice Close. Stop in the box and get a fine!
Avoiding Burglary
Top tips from the Safer Neighbourhood Teams to help residents avoid being burgled whilst away on holiday. 
·       Mark or etch your property with your postcode, house or flat number or the first three letters of your house name.
·       Register items with a serial number at: www.immobilise.com
·       Do not leave your car keys or ID documents near doors, letterbox or windows. Lock them away safely.
·       Close and lock all your doors and windows, even if you are only going out for a few minutes.
·       Keep your valuables out of sight through windows.
·       Leave some lights on & ask a neighbour to pop in and open/close curtains if it will be dark before you get home or you are away for a few days.
·       Install a visible burglar alarm &/or CCTV & don't forget to set it!
·       Always keep sheds and outbuildings securely locked. 
·       Lock away any ladders safely out of view.
·       Cancel milk or other deliveries if you will be away for days or weeks at a time.
Don't advertise your holidays on Social Media! and If you see anyone acting suspiciously in your area, call 999 immediately.
 
YOU CAN HELP!
If you suspect that someone in your area has committed a crime, or you've seen something suspicious, call 999 or 101. 
WHAT TO TELL TO POLICE
The date and time of any suspicious activity
Vehicles
·                     Registration number
·                     Type make and model
·                     Colour
·                     Any distinguishing features, et damage, logo stickers 
Suspicious people 
·           Gender
·           Age
·           What they look like (hair colour)
·           Facial features etc.
·            Clothing.
Making it harder for burglars
Secure your home and improve the safety of your local neighbourhood by: 
Ø    Keeping your home locked if you are athome or out
Ø    Marking your property (speak to your local officer) 
Ø    Recording serial numbers of your possessions 
Ø    Taking photos of jewellery, or high value items 
Ø    Register items with unique serial numbers at www.immobilise.com 
Ø    Installing quality deadlocks fitted to all doors and windows 
Ø    Installing quality security lighting and alarms 
Ø    Joining or setting up a local Neighbourhood Watch Scheme.
The "HMRC" Scam
Watch Out – the HMRC Scam is back
Residents are reporting that they are once again receiving scam telephone calls purporting to be from HMRC, and informing them that due to their failure to pay the correct tax they are being taken to Court.  The perpetrators then leave a number to call back on.  To many of us this is an obvious scam, but to some this could give rise to anxiety and the urge to call back to find out what it's all about. 
Just ignore the call. HMRC would not contact you in this way, and who knows what calling back might cost you!
Counter Terrorism
IT'S COMMUNITIES THAT BEAT TERRORISM!
It's probably nothing, but…
Matt Bryan of the Police's Counter Terrorism unit recently spoke to members of the Pavilion Club.  We were told that it's communities that defeat terrorism and that each one of us can help police to keep our community safe by reporting our concerns about any suspicious activity on: 0800 789 321.
Such calls can and have saved lives.   We were told that we should NOT worry about 'wasting Police time' or 'getting someone into trouble' but let the Anti-Terrorist police decide if the information is important.  What is told to the Police is treated in the strictest confidence and is thoroughly researched by experienced officers before, and if, any Police action is taken.  No call or click will be ignored. 
We must be aware of what is going on around us – or anything that strikes us a different or unusual, or anyone that we feel is acting suspiciously – it could be someone we know, or even someone or something you notice when you are out and about that doesn't feel quite right.
Examples of suspicious activity could include someone who, for example:
·                     appears to be carrying out surveillance; taking photos of security arrangements;
·                     has illegal firearms or other weapons or has shown an interest in obtaining them;
·                     is visiting the dark web, or ordering unusual items online;
·                     Has bought or hired a vehicle in suspicious circumstances;
·                     has bought or stored large amounts of chemicals, fertiliser, or gas cylinders for no obvious reasons, or is researching acquiring these items;
·                     has undergone an extreme and unexplained change in their behaviour;
·                     is carrying out suspicious transactions on their bank account;
·                     holds passports or other documents in different names for no obvious reason;
·                     Travels for long periods of time, but is vague about where they are going.   
Remember – in an emergency always dial 999.  If you see something that concerns you, ACT.  Action Counters Terrorism.