Local news
Motspur Park Stn - Sept 2023
As can be seen from the photo below, which was taken by Dick Coleman, our Advertising Manager, the accessibility works are progressing apace.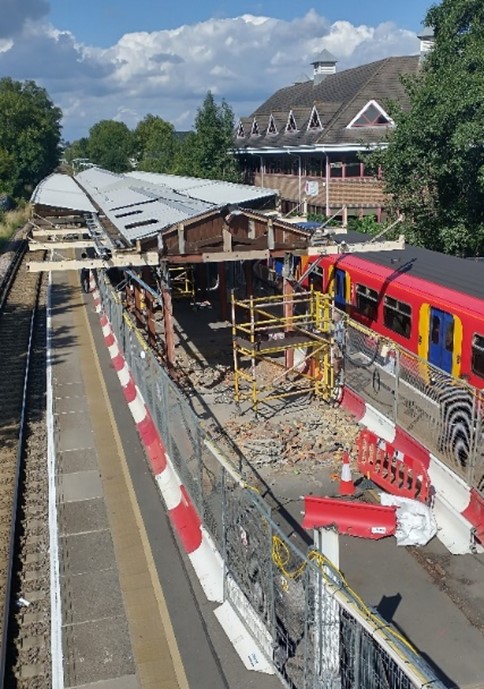 It is a difficult time for those living nearby the station, but the end-result should be worth the disruption. 
However, it is ironic that as we move towards improving the actual station, giving elderly, disabled and other vulnerable residents better access, the threatened closure of ticket offices and planned staff reductions will seriously hamper the effectiveness of this work. Hopefully, the results of the consultation will lead to a re-think.