Community safety
Motspur Park Station - Access during Works
We have received the following email from Jack Wharton of Network Rail concerning safe access to Motspur Park Station during the current works to upgrade the station.
From: Jack Wharton, Network Rail>
Sent: 13 July 2023 09:57
Subject: Network Rail - Motspur Park Access for All - Level Crossing Trespass & Safety 
OFFICIAL 
Dear Stakeholders,
Motspur Park Access for All Scheme – Level Crossing Trespass & Safety
As you will be aware, last week, Network Rail closed access to Motspur Park Railway Station from Station Road to facilitate the construction of making the station fully accessible for the local community and passengers.
Since the closure of access, Network Rail, South Western Railway and British Transport Police have identified an increase in trespassing and misuse at the level crossing. As the operator of the railway, we're responsible for keeping passengers and those who live or work near the railway safe. We take this responsibility very seriously, so we do all we can to raise awareness of how to stay safe on the railway.
Until the project is complete in Spring 2024, passengers and the local community are required to use the diversion from Station Road, over the Motspur Park Level Crossing and down Claremont Avenue to access the station. This decision was not taken lightly but provided our project teams and contractors with the best solution to construct the proposed railway bridge with lifts, replacing the current footbridge.
The purpose of this communication is two-fold, one to ask local stakeholders for your assistance in circulating communications to the local community to make them aware of the risks associated with trespassing and misusing the level crossing and an overview of what Network Rail is doing to increase safety at Motspur Park Level Crossing whilst we complete the Motspur Park Access for All Scheme.
Level Crossing Safety
As the operator of the railway, we're responsible for keeping passengers and those who live or work near the railway safe. We take this responsibility very seriously, so we do all we can to raise awareness of how to stay safe on the railway.Things can go wrong at level crossings, including user mistakes or errors, deliberate misuse, asset failures and defects, and operator errors. Unfortunately, there are countless near-misses and fatalities every single year between trains and level crossing users.
As expressed above, within the first week, we have witnessed isolated incidents of people misusing the level crossing and trespassing. This has included individuals, ignoring the Level Crossing Barrier coming down and in one case, a person using the cess (the land in between the tracks) to access the station from the level crossing.
Please be aware that the railway lines remain live and electrified at all times. As such, anybody trespassing on the railway or seeking to access the platforms by walking down the tracks is running the risk of severe injury and even death. Whilst this is minimal compared to the amount of the local community that have used the level crossing safely, one misuse or trespass is too many due to the high level of risk associated with undertaking such actions.
Please note that trespassing on the railway is illegal and those found trespassing have been and will continue to be prosecuted and liable to pau a fine of £1,000.
We would like to thank our passengers and the community who continue to follow the diversion and use the level crossing properly.
Network Rail and the British Transport Police have run a campaign – called 'You Vs Train' since 2018.
This is an industry-wide drive, which aims to:
·         Raise awareness about the dangers of trespassing.
·         Change attitudes towards trespassing.
·         Reduce the likelihood of future trespassing.
If you follow the link below, you will have access to a series of videos that can be shared externally to the local community to highlight several stories about the risks and impact of misusing the railway:
https://www.networkrail.co.uk/communities/safety-in-the-community/railway-safety-campaigns/trespass-campaigns/
The videos contain scenes some viewers may find upsetting. We kindly ask that, if possible, you share this link and the wider videos with the community to increase safety.
What is Network Rail doing to increase safety
Ahead of the closure last week, Network Rail had increased signage around the level crossings to highlight that trespassing is illegal, dangerous and you could be taken to court and face a £1,000 fine if found guilty. In addition, we increased the amount of CCTV present to identify any misuse.
Due to the increase in trespass, Network Rail has already acted to ensure that all users of the level crossing are using the level crossing properly. We will be doing the following to increase everyone's safety:
·         From the 8th July 2023 security will be on site 24/7 at the level crossing for an initial 2-month period. The operative will utilise bodycams and act so as to prevent, and record, attempts of trespass and misuse.
·         British Transport Police have increased their patrols during peak hours to stop any potential misuse or trespass.
·         Anti-trespass Panels (ATPs) are due to the delivered and installed in the coming weeks. These are placed between the level crossing and the platforms, increasing the difficulty of trespassing by making it more difficult to access the railway station from the level crossing.
·         ATPs are also to be installed on the ramps leading from the track to the platform.
·         A station marshal is also going to be present at the end of the platform to further mitigate the potential for trespass. 
Network Rail are continuing to review the possibility of whether a temporary footbridge is possible at and we will continue to update stakeholders and the local community whether this option is a viable alternative to the current diversion.
Thank you in advance for your cooperation in sharing our message of safety on this. If you have any questions, please feel free to get in contact.
Kind regards
Jack Wharton
Public Affairs Manager
Network Rail Southern
1 Puddle Dock, London, EC4V 3DS
Mobile: 07716 095282
networkrail.co.uk/southern
Neighbourhood Watch - 2023
Visit: https://mertonnhw.co.uk/   email: This email address is being protected from spambots. You need JavaScript enabled to view it./  or  tweet: @WatchMerton 
Some residents have requested information about Merton Neighbourhood Watch, a community run scheme, supported by the Police. The aim of Neighbourhood Watch is to bring residents together to create strong, friendly, active communities where crime and anti-social behaviour are less likely to happen. 
Apparently, when Merton NW began in 2003, we were the 7th safest London borough but by 2022 we were ranked 3rd safest.
Yellow Box Cameras in Grand Drive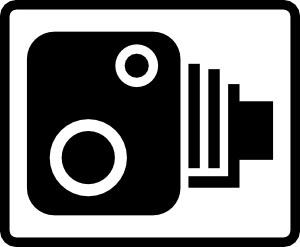 CHURCH WALK & COPPICE CLOSE
Since November 2017, traffic surveillance cameras have been installed to monitor the "yellow box" junctions on Grand Drive at Church Walk and Coppice Close. Stop in the box and get a fine!
Merton Fraud & Cyber Crime Warnings
Online Shopping
Continues to be the most prevalent, this is when victims are convinced into paying money for items that don't exist or are counterfeit when shopping online. E.g. fake adverts on eBay.
•       Stay on the website - follow procedure / terms and conditions.
•       Never use direct bank transfers – use the websites recommended payment methods.
•       Please see our animation for more details; https://www.youtube.com/watch?v=Y-_wPFXK2m4
 Investment Fraud / Pyramid Schemes
Unfortunately, there was a large amount lost to a fraudulent shares / investment fraud.
Share sales & Investment Fraud are similar in that criminals may impersonate legitimate businesses and cold call victims, to persuade them to invest or purchase shares.
·         Remember a legitimate investment/shares company will not cold call you. (They don't need to.)
Always seek impartial advice if you are considering an investment.
Parking on Pavements - April 2016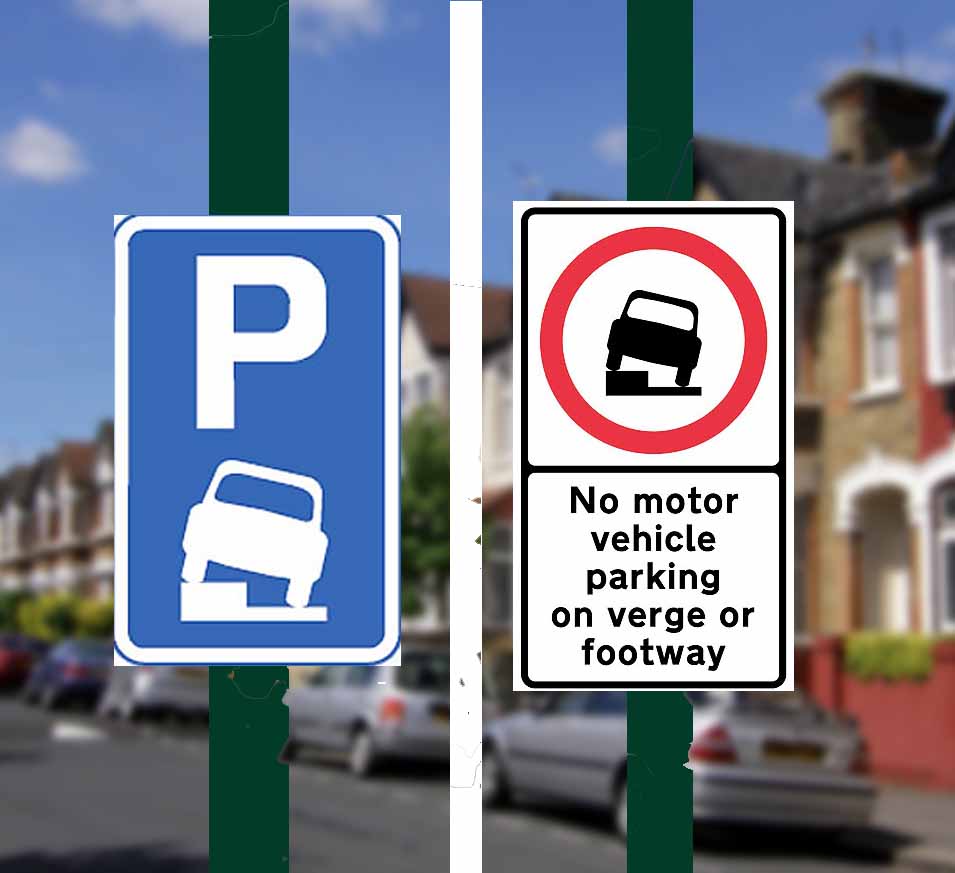 Members may have recently seen notices put up in our streets by Merton Council about parking on pavements. It seems that, in streets where parking on the pavement is already permitted, the signs say that that, although pavement parking is allowed, if cars do not leave a 1 metre gap for pedestrians, wheelchair users etc. they will receive a penalty. 
How they decide which car is at fault when there is less than a 1 metre gap, remains to be seen! 
On other streets, they advise that you will receive a penalty if you park on the pavement or the grass verges at all.
These signs evidently vary according to each street, so watch out!
To quote Merton Council's policy,
"Currently the borough has 665 unregulated roads (roads not in a CPZ), in 321 of that number parking on the pavement will not be allowed and enforcement action will be taken by the issue of a PCN against vehicles parked in contravention of the parking regulations."
Merton's full list of roads, listing where whether pavement parking is allowed or not may be seen by clicking  here.