Local news
£3 Annual Subscription 2021
As many of you will already know, the RPWBRA is a voluntary organisation without affiliations to any party political group. It was founded in 1927 to support the local community and has a thriving membership.
The Association keeps an eye on local issues and planning applications, supporting residents whenever and wherever possible and appropriate.
More than 60 volunteers distribute the RPWBRA magazine "The Guide" 11
times a year and information can also be found on our website and RPWBRA next-door site. We are financed by members' subscriptions and advertising. 
The subscription for 2021/22 remains at the astonishingly
low price of £3 per household per annum – an absolute bargain made possible by the work of all the volunteers, i.e. the Committee, the Pavilion Management Group and the Road Stewards. 
WAYS TO PAY                                                                                 
1.Directly to your road steward when s/he calls at your door.
2. £3 by cash or cheque payable to RPWBRA in a clearly marked envelope through your steward's door.
3. BACS: direct bank payment RPWBRA, sort code 30-99-66, account number: 32070068 using your surname & road as reference.
Please Note: we are phasing out Paypal. If you have already paid this way it is fine, but otherwise please pay using the one of the three methods listed. Thank you for your payments.
John Townsend, Treasurer
Grand Drive Traffic - Report
Part One 
Report by  our member, Demetri Anastasiou, Chartered Civil Engineer
BACKGROUND
Grand Drive is a designated "B" road. The official classification states: "B-roads are numbered distributor roads, which have lower traffic densities than main trunk roads or "A" roads. This classification has nothing to do with width or quality of the physical road, and "B" roads can range from dual carriageways to single track roads with passing places." The definitive list of B roads was published on 1st April 1923, following consultations with local authorities. Government funding towards repairs of these roads was set at 60% for the former and 50% for the latter. This is where the problem originates as this classification has its origins in an Act passed nearly 100 years ago where the volume of traffic, the varying traffic mix and the operation requirements of theses B roads have changed dramatically over the years..
1.THE GEOMETRIC CHARACTERISTIC OF THE ROAD
Grand Drive is approximately 1,800m from the traffic lights at Bushey Road (A298) to the roundabout at Tudor Drive. The road varies considerably in width particularly after the introduction of some traffic calming measures a few years ago. 
Traffic Calming Measures
These include the area around St John Fisher School, the mini-roundabout at Westway/ Southway and the traffic lights at Crossway and Cannon Hill  Lane.
Inclination of the Road & Speeding
There is a huge inclination North to South of 8-10 metres up to a high point around 120 GD opposite Blenheim Road, with a significant drop of approximately 8 metres to Meadway Road, just after Elm Walk. 
These characteristics inhibit drivers but also encourage them to accelerate up the hill towards the crest of the road then roll downhill, often exceeding the speed limit. 
Going south to north, from the Crossway lights to the Bushey Road is a speeding section.
Traffic Police have confirmed this behaviour. 
This driving behaviour can only be corrected by appropriate, frequent warning & advisory traffic signs and random policing which is currently rare or non-existent.
2. VOLUME & MIX OF TRAFFIC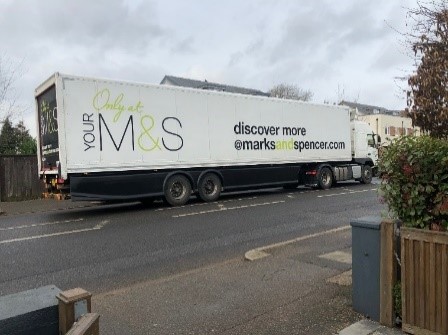 Many years ago, residential car traffic proliferated, peaking at certain times. Then, with the development of the Garth Road Amenities (Merton Refuse Centre, Garth Rd Refuse & Recycling Centre, Suez Recycling & Recovery UK facility) a huge number of 6-axle articulated lorries use the road for waste, recycling, dumping or loading and transporting away from the site. Additionally, the rental of Merton land for the B&T Plant hire LTD and similar operations have changed significantly the traffic mix on GD from cars to HGV lorries. 
This change has been exacerbated by HGV through traffic from the A298 (Bushey Road) to A24 at Stonecot Hill and through Tudor Drive/ Sutton Common Rd to A217. 
Also a key contributor to the traffic volume and speeding is the excessive use of the road by delivery vans (Amazon, DHL UPS, PDP, et al) 
At certain hours of the day there is a continuous flow and abuse of the speed limits by workers' vans and delivery vans.
Report, Part Two will follow in August
Opinions about E-Scooters
Some of our members are very concerned about the dangers to pedestrians with reduced mobility - also those with buggies or in charge of toddlers - caused by adults and teenagers using the pavements on e-scooters and bikes. This is a serious and frightening issue for some residents and one which we must discuss with the Local Safer Neighbourhood Team. 
Other residents, both motorists and cyclists, have expressed concerns about e-scooters emerging at speed from side roads or driveways, causing drivers and riders to brake suddenly or swerve. 
However, other members also make the case for the greening effect of such forms of transportation, highlighting the potential benefits of e-scooters. 
At present e-scooters are illegal to use, except on private land with permission, unless they are hired from approved rental companies in several trial areas of the country, including London, but NOT including Merton or its neighbouring boroughs. 
On one hand we want people to stop using cars so much, for the sake of the planet, but on the other hand e-scooters are not deemed safe to use on the pavements and only on the roads as part of a controlled experiment. 
Perhaps we need to let the advantages of this technology come into our lives? The more people who use them, the fewer will use cars or public transport. 
Now, without speed limiters they would be a danger to pedestrians, but with speed limiters they could cause problems on the roads.  Should they  share the road with bicycles? Do we need rules, like NO passengers, NO pavement use and helmets should be worn? 
Hopefully, some sensible rules will enable these scooters to be used legally and safely, leading towards a less-polluted future.
What are your views?
Plans to Re-Open the Pavilion
Following the move to "Step 4" in the government's road map, some of our regular groups are returning to the Pavilion. We are looking forward, therefore, to welcoming back Najat Stefka, who has been running her Merton Health and Fitness groups at the Pavilion since 2015. 
At the beginning of this summer term, as the lockdown rules have been eased, Najat re-started both her outside FitClub  and indoor Pilates classes at the Pavilion. 
We all still need follow the "hands, face, space" guidance, such as special signage, one-way systems, hand sanitizer and correct hygiene procedures.
Back in March 2020, all our regular hirers and the RPWBRA Premises Management Group jointly decided to close down the Pavilion just ahead of the government announcing the first lockdown. Since then, Najat has successfully been running her Pilates and exercise groups online. Nevertheless, re-opening the Pavilion is an important step, both for Najat and our Association. 
You can contact Najat Stefka at: https://www.mertonhealthfitness.co.uk/ 
Jerry Cuthbert (Chair, Premises Management Group)
Our Green Spaces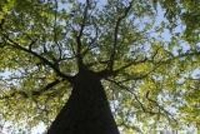 As an association we fight constantly to ensure that residents have access within easy walk to pleasant green spaces. 
At present we are working to ensure that the Lessa/Meadowview site is retained for sport, that the Prince George's/Raynes Park Vale FC site is not compromised by "pub" conditions and that the land behind the houses 274 – 318 Cannon Hill Lane remains both a peaceful habitat for wildlife and a visual delight for those nearby. 
We are all responsible for our surroundings and there are simple ways to contribute to the environment. 
Litter
Always take litter home and encourage youngsters to do so. 
Fly tipping
NEVER dispose of unwanted items carelessly and NEVER allow unlicensed operatives to remove your rubbish because you do not know where they will leave it. 
Please email us your photos of our amazing parks and fields, to This email address is being protected from spambots. You need JavaScript enabled to view it.
Clare Townsend
Raynes Park Vale FC is refused Licence
Update 25 June 2021 - Licence Application Refused
We were pleased to hear that this licence application has been refused. Our Association was delighted to participate in the amazing campaign to oppose the granting of the application for a public alcohol licence which would have disrupted the lives of so many residents living near the Raynes Park Vale Football Club. The club of course already has a perfectly adequate licence for its own events and we wish it well in its sporting endeavours.
As Chair of the Residents' Association (which has no political party affiliations and seeks to support all residents) I was pleased to speak in your support at the council licensing sub-committee meeting on 17th June.
 I was impressed by the imaginative campaign and by the residents' appointment of such an accomplished barrister. 
John Elvidge, Chairman, RPWBRA
To read our Association's objection to the application for a license click Objection to RPVFC License Application 
Previously ...
The Raynes Park Vale Football Club has re-applied for a licence to sell alcohol, show films, have live and recorded music and serve Late Night Refreshment, seven days a week and up to midnight on Fridays and Saturdays and to stay open until half-past-midnight on Friday nights/Saturday mornings and Saturday nights/Sunday mornings.
The full application details may be seen at
https://www.merton.gov.uk/Documents/current%20licensing%20applications%2029042021.pdf on pages 11 & 12.
This application is effectively to operate a "pub" open to all. selling alcohol off and on the premises, with extended late-night hours at weekends into the early hours of Saturday and Sunday mornings, with live music and other forms of entertainment. 
The closing date for representations is 26 May 2021.
REPRESENTATIONS SHOULD BE MADE IN WRITING TO: 
Licencing Section, London Borough of Merton, 14th Floor, Civic
Centre, London Road, Morden, Surrey, SM4 5DX or by email to: 
This email address is being protected from spambots. You need JavaScript enabled to view it.
The Application Reference is WK/202103135
Changes to Constituency Boundaries?
Do you live in Parkway, specifically from No 22 or above that number?
Or, perhaps in Elm Walk in an odd number from 49 or above?
Or in Elm Walk, in an even number from 80 or above?
Or Meadow Close (even numbers 66 and above)? 
If so, then the Boundary Commission proposes moving you from the "Wimbledon" constituency (MP: Stephen Hammond) to "Mitcham and Morden" (MP: Siobhain McDonagh) .
The Boundary Commission has put its proposed constituency changes out for consultation. You can find out more at  https://www.bcereviews.org.uk/ 
You can submit your comments online, via the Commission's website, but all comments must be submitted by. Monday 2nd August 2021. Alternatively, you can write to the Boundary Commission for England, 35 Great Smith Street, London, SW1P 3BQ. 
We think these streets have been reallocated simply to even up the numbers between the two constituencies. However, most residents in these streets do, we are sure, logically feel part of the Wimbledon constituency, which encompasses most of the Raynes Park and West Barnes areas, as against being in either Morden and Mitcham, which are both much further away. 
 We invite all our members to let the Commission know what you think of these proposals, regardless of whether you're directly affected or not. 
Jerry Cuthbert, June 2021
Traffic Problems in Grand Drive
Please give us your views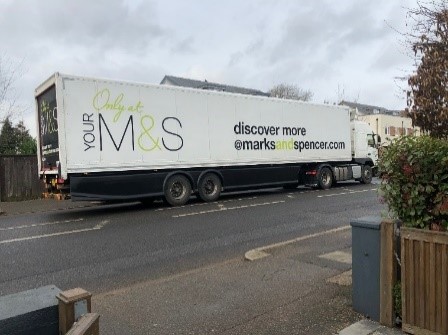 Several of our members who live in Grand Drive have raised concerns over the excessive traffic speeds in Grand Drive.  HGVs are reported as being a particular problem due to the noise and vibration and the damage this causes to health and property alike. Our Association is keen to hear the views of our members about these problems. 
We expect that members in other roads may also be suffering similar problems but the situation is made more complicated in Grand Drive than for most other roads because it is part of TfL's London Distributor Road network. TfL are therefore responsible for traffic lights and other safety features (speed cameras, raised junctions, chicanes and the like) and Merton has to get agreement from TfL to add these sorts of measures. 
There is also the associated issue of pollution, both due to Nitrogen Oxide (NOX) and also particulate emissions. Merton does monitor NO2 levels at some fixed points along Grand Drive and elsewhere in the borough.
The sensors in Grand Drive show annual average NO2 levels are in excess of the national objective of
40 mg m-3. 
This link takes you to Merton's most recent Air Quality Annual Status Report:
 https://www.merton.gov.uk/Documents/Annual%20Status%20Report%202020.pdf 

There is also the matter of enforcing the new 20 mph speed limit and the existing London Lorry Control Scheme, which bans HGVs over 18 tonnes from using Grand Drive between 9.00pm and 7.00am on weekdays. At the weekend they are banned from 1.00pm on Saturdays until the following Monday i.e. no HGVs on Saturday afternoon or all day Sunday. 
Those are the rules, but regrettably they are frequently ignored. 
Grand Drive residents are seeking solutions! We all understand that delivery drivers must get from A to B and we value their hard work. They have supported the country throughout the pandemic, keeping essential work and maintenance going and delivering food and goods to those locked down or restricted. 
However, the welfare of residents is being affected by the constant thundering of huge vehicles from 5.30am, and there is danger to the young, the elderly and the infirm from speeding vehicles in general. The stress for the residents, damage to the roads and pavements (and in some cases to houses) and the worrying aspects such as air pollution are all everyday concerns for those in living along Grand Drive and other streets in our area. 
Please let us know of your concerns, either by email to our Association at here or by posting on our Nextdoor Group, either privately or publically, at nextdoor.co.uk/g/84vfly7fh/
Clare Townsend
Raynes Park Station - Poor accessibility to Platforms 3 & 4

We have had an email from one of our members who uses a wheelchair if they have any distance to travel. They are asking for a lift to be installed at Raynes Park to give access to platforms 3 & 4. It is all very well having the ramp to access trains going to London but what about the return journey? To get back to Raynes Park awheelchair user must leave the train at Wimbledon Station, go up to ground floor in the lift and then cross the busy road to get on a bus. Network Rail has been asked about this many times, but no progress has been made. If the stairs at the station are causing you problems, let us know ( This email address is being protected from spambots. You need JavaScript enabled to view it. ) and we shall see if we can use a petition or some other method to achieve an elevator.
The RPWBRA Nextdoor Group
Our Committee Member, Dick Coleman, is keen to improve communications, both with and between members, so is encouraging members to join the Association's official RPWBRA members' group on Nextdoor,
In the past few months, we've set up a members' group on Nextdoor, a social networking service for you and your neighbours, as a means of providing up-to-date news on local issues.
We've particularly focused recently on the big planning proposals, such as at Tesco, and the Meadowview Road playing fields, where it's important to keep abreast of developments. The RPWBRA Group works both ways, and we hope our members will also find it an easier way to give us feedback, raise issues we might be able to help with, and help each other.
Nextdoor is a free service, all you need to do to join the Group is visit: https://nextdoor.co.uk/g/84vfly7fh/
£15,000 Available for West Barnes and Raynes Park
Would you like to have new benches or play equipment in the park? 
What about planting bulbs on our verges? 
Merton Council is making £15,000 available for small-scale public space projects in every ward. 
Projects must meet Government criteria, for example bulb planting; benches, playground equipment or bins for parks; grants to community groups for clean ups or fence painting; footway and street structures (decluttering, renewal, vegetation. 
All three ward councillors must approve any application to spend the money for each ward, so please send them your ideas as soon as possible. 
In West Barnes our councillors are:
Eloise Bailey, This email address is being protected from spambots. You need JavaScript enabled to view it.
Hina Bokhari, This email address is being protected from spambots. You need JavaScript enabled to view it.
Carl Quilliam, This email address is being protected from spambots. You need JavaScript enabled to view it.
In Raynes Park, our councillors are:
Adam Bush, This email address is being protected from spambots. You need JavaScript enabled to view it.
Omar Bush, This email address is being protected from spambots. You need JavaScript enabled to view it. 
Stephen Crowe, This email address is being protected from spambots. You need JavaScript enabled to view it. 
Please let the RPWBRA know your ideas too.   This email address is being protected from spambots. You need JavaScript enabled to view it.
The council has to assess all projects and it takes time to get things ordered and delivered. Please don't delay – send in your ideas now. The money has to be spent by 31st March 2022. 
Raynes Park High School Newsletters

Follow this link for the latest Raynes Park High School newsletter