Local developments
Revised Proposals for 38 Crossway
On 9 July 2021, we received the following email and attachment from the planning consultant working on the proposals for 38 Crossway.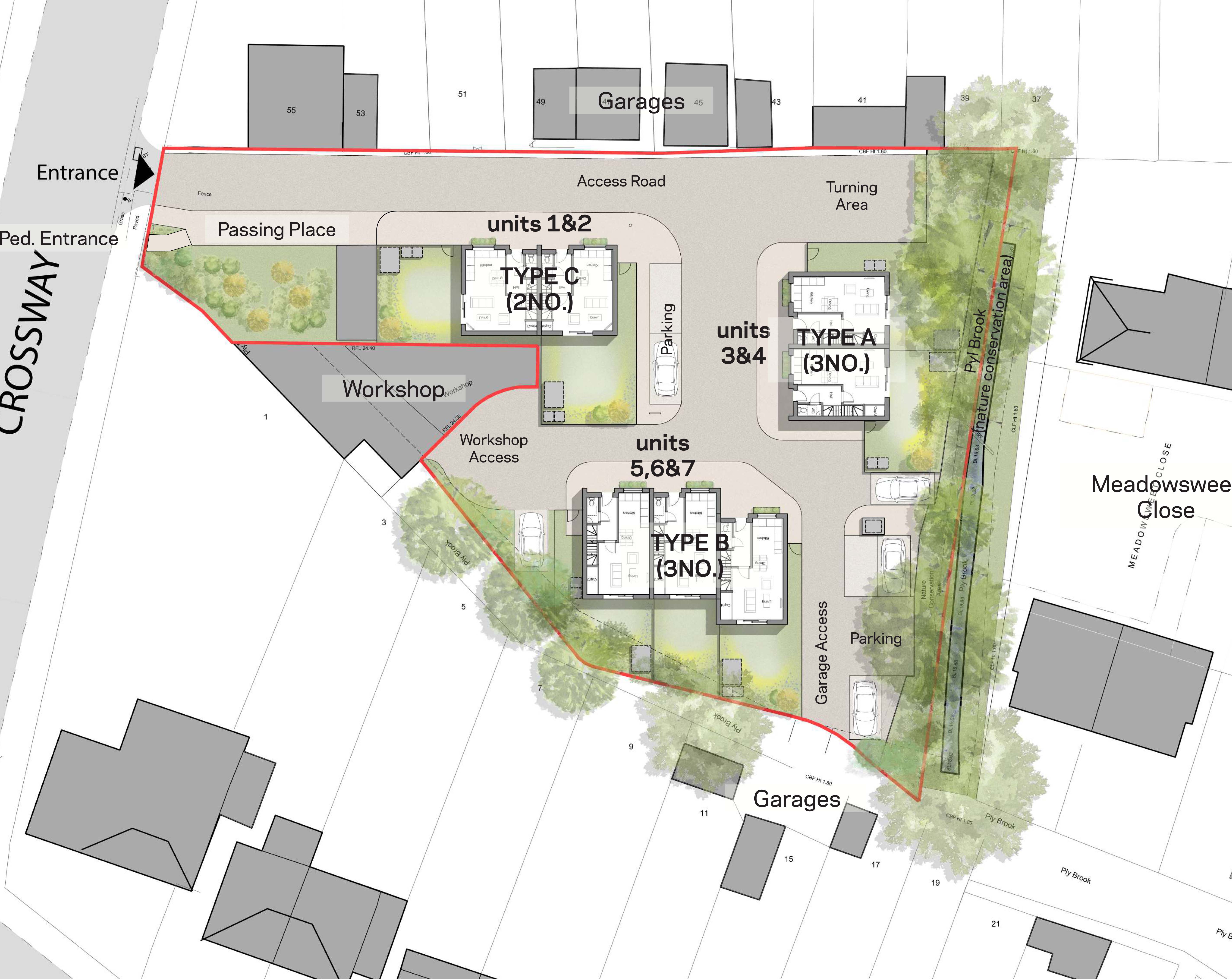 The planning application will be submitted on Monday. I've attached the site layout plan showing 7 residential houses which would be three storeys in height, with the top storey being within a pitched roof.
I'm under no illusions that everyone who raised objections will consider that this addresses every one of their concerns. However, we consider this a good proposal at the Site, and it is reduced in extent from what was previously shown to neighbours.

Regards
Chris Heather, Senior Consultant, Axis